The English National Opera (ENO) today announces its 2021/22 main stage season. It heralds the ENO's ambitious return to the London Coliseum following the coronavirus pandemic theatre closures. In line with our founding principle, the season has been designed to delight aficionados and newcomers alike, with a range of audience favourites and bold new productions.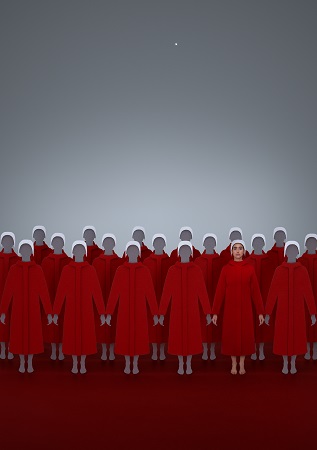 The ENO's 2021/22 season features four new productions and three revivals with a total of 67 performances.
This broad spectrum of opera encompass not only beautiful, entertaining and moving stories, but also address issues that resonate with us today.
Multi-award winning comedy director Cal McCrystal returns to the ENO to direct the first production of Gilbert & Sullivan's HMS Pinafore in the company's history.
Acclaimed director and fellow multi-award winner Richard Jones directs Wagner's The Valkyrie, the first production in a new Ring Cycle to be staged at the London Coliseum across the next five years, co-produced with the Metropolitan Opera.
Jamie Manton makes a main stage directorial debut with a new production of Janáček's The Cunning Little Vixen. Sally Matthews takes the title role, returning to the ENO for the first time since 2005.
ENO Artistic Director Annilese Miskimmon makes her ENO directorial debut with a new production of Ruders' The Handmaid's Tale, featuring a house and role debut for Kate Lindsey and conducted by the outstanding young Portuguese conductor Joana Carneiro.
Revivals comprise Phelim McDermott's captivating Satyagraha, with Sean Panikkar returning to the ENO in the role of Gandhi conducted by Carolyn Kuan, Jonathan Miller's much loved La bohème, conducted by Ben Glassberg, and Phelim McDermott's Così fan tutte, conducted by Kerem Hasan in an ENO debut, and with three ENO Harewood Artists in principal roles.
The season showcases some of the industry's finest operatic talent across casts and creatives.
90% of the cast this season is British, British-based or British-trained, continuing the ENO's commitment to support and nurture homegrown talent. The ENO continues to develop new talent through the renowned ENO Harewood Artists programme and ENO Mackerras Fellowship.
This season's productions also play host to talent from around the world, including ENO debuts by Kate Lindsey, Pumeza Matshikiza, Amitai Pati, Carolyn Kuan and welcome returns for artists including Joana Carneiro, Sean Panikkar, Soloman Howard and David Junghoon Kim.
To continue the successful development of new audiences, the ENO will expand its under 18s come free ticket offer to now include under 21s at all performances and at all levels of the house. The ENO will also be extending discounts available to those under 35. Ticket prices for everyone will start at £10.
Following the success of the ENO's first ever relaxed performance last season, two more are planned on the main stage for this season, which are designed to be more accessible for those who may benefit from a more relaxed environment at the theatre.
The ENO's social prescribing intervention for long-COVID, ENO Breathe, in partnership with Imperial Healthcare NHS Trust, will continue throughout 2021/22, supporting patients managing long-term symptoms of breathlessness and anxiety post-illness.
The ENO will launch Finish This… a new creative music making programme for primary and secondary aged learners. Using specially commissioned operatic works as a starting point, learners will respond to and resolve unfinished music, created with the full forces of the ENO Chorus and Orchestra.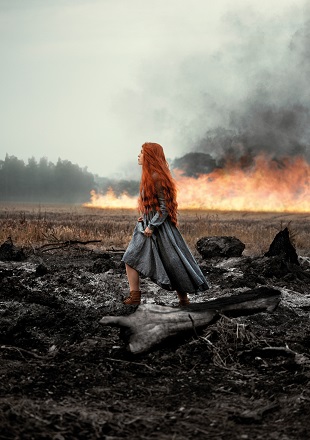 ENO Artistic Director Annilese Miskimmon says:
'To join the ENO at such a turbulent time for the industry has been a privilege as I have been blown away by the energy and commitment of the company and the fabulous freelance talent we work with. We have worked hard in lockdown to continue to bring new artistic work in innovative and pioneering ways. The overwhelming determination of all to create ambitious and brilliant opera no matter what the challenges will make this a very special season for the ENO.
We have painstakingly planned this new season to give audiences a wealth of choice. The ENO's belief that opera can provide an emotionally invaluable experience in good times and bad is demonstrated by our season which sees a return of old favourites and bold new productions. The season is one in which all can encounter the joy, the drama and the emotion of the most beautiful of art forms.
The 2021/22 season offers a collection of stories from across opera's history that are as pertinent today as ever. We have not let the past difficult year dim our ambition and I look forward to welcoming audiences both new and old back to the ENO's home, the London Coliseum.'
ENO Music Director Martyn Brabbins comments:
'It has been a pleasure to work with Annilese on curating this long-awaited season. Whilst the seats in our home the London Coliseum have remained empty, the innovation shown across the company – from drive-ins to concert work – has enabled us to share our work in new and ambitious ways. It is with this zeal that we return to performing to live audiences.
It is a huge privilege to work with such exciting talent to bring our new season of operas to life. This will be a homecoming for the company, and we look forward to welcoming old and new faces alike to our stage, pit and house.'
ENO CEO Stuart Murphy says:
'After 3 years at the company, I continue to be inspired by the relentless innovation at the heart of the ENO. We have kept audiences' needs front and centre during lockdown, from our social prescribing intervention for long-COVID ENO Breathe, to drive-in La bohème, TV coverage of Mozart's Requiem, Handel's Messiah to 'Nessun Dorma' on Comic Relief, enabling millions to experience the ENO's work. We were founded to bring world class opera to everyone, and I'm very proud that the ENO reaffirmed its place as the national opera house for everyone.
Our teams produced work in response to the Black Lives Matter movement, we were proactive and unequivocal in our continual push for greater fairness and representation on stage, backstage and in the pit, and we showed operational resilience and flexibility in the face of continual change.
This season we will extend our free ticket scheme to everyone under the age of 21, proactively growing the next generation of opera fans. Significantly, this will include seats across all parts of the auditorium and for every performance. We are unique in offering this, only possible thanks to the public investment from Arts Council England and the DCMS. Our commitment to those with disabilities, health conditions and different access needs, continues and this year we are delighted to grow the number of relaxed performances, with two more, both on the main stage.
The ENO is changing, expanding and growing, and under the expert artistic guidance of Annilese Miskimmon and Martyn Brabbins, we have never been more confident in the direction of the company.'