Music is a profound means of forming conversations, connections and communities. From the salon to the soirée, artists and friends have gathered to share music and ideas, politics and passions. In 19th-century Vienna, at the Schubertiades held in the large apartment of Ignaz von Sonnleithner, Franz Schubert gathered with a close-knit circle of musicians, poets and painters to discuss and hold forth on the topics of the day, to read poems and to hear Schubert's music – chamber music, works for piano and, of course, lieder.
It's fitting, then, that the theme of this year's Oxford Lieder Festival is Friendship in Song. In conversation, the Festival's founder and Artistic Director Sholto Kynoch explained that originally the theme had been planned for last year's twentieth-anniversary Festival. "It is a quintessential celebratory theme, bringing everyone together to enjoy and share music and song. But, with the lingering pandemic it didn't seem a good idea to pack everyone into small spaces. So, we chose the theme of 'Nature', which seemed apposite in the light of the pandemic, when people were re-engaging with nature."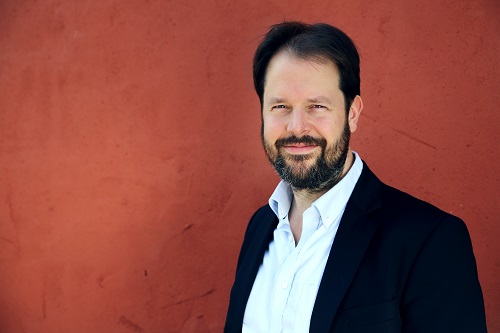 Sholto continues, "Friendships can spark creativity. Song involves two creatives, who may or may not know each other personally, and songs can be inspired by and about friendship. There are composer-poet friendships, and performers also form bonds with 'movers and shakers'". Sholto cites Pauline Viardot as an example of a singer who was also a leading figure in late 19th-century musical life throughout Europe and who had a tremendous influence on the careers of many French composers including Saint-Saëns, Liszt, Gounod, Berlioz, Meyerbeer and Fauré, through the musical salons that she held in her home. "And, song is an intimate art," Sholto adds. "The salon song, lute-song or lied was traditionally performed amongst friends in an intimate setting. While most of the Festival performances take place on a concert platform, lieder recitals are still intimate events. There has to be a personal connection between the performers and the audience."
As Sholto notes, all art organisations and festivals have a training programme. "It's a crucial part of our role to bring up the next generation. And, I started Oxford Lieder when I was still a student, and I'm very aware of the challenges that young performers face and the opportunities that they need. This year we've expanded our programme and brought several elements together under a new Young Artist Programme umbrella. Our Mastercourse for young singers, a one-week residential course each spring, has been running for fifteen years now, and we started our Emerging Artist programme [young singers are given a fifteen-minute showcase at the start of recitals] during the pandemic when it was clear that organisations had limited resources online and needed to sell tickets, reducing the opportunities that were available to emerging musicians. We were able to give young singers paid work and high-profile exposure, and the performances were so well received by audience and artists alike that the Festival has decided to make it an ongoing feature of all evening concerts."
Sholto explains the changes that have been made to the Young Artist Platform that takes place in January, integrating the various aspects of the Festival's training programme. "In the past we have supported two duos who have performed at the Festival but who have also been ambassadors, taking their recitals to other festivals, such as our partner festival, the Zeist International Lied Festival in the Netherlands – and this has sometimes been a way of introducing or re-introducing song recitals back into other series. But, we've expanded the programme this year: we planned to have eight duos but eventually chose twelve! Usually, we might have about thirty applicants but this year we had one hundred and the standard was really very high. These young musicians will be nurtured through a whole year, possibly two. In the first week of the Festival they will sing in the Emerging Artist slots and at study events. Then, in the second week, they will follow the Mastercourse – and they will have a private training week in September too. In December they will have an opportunity to present their programmes, and at the Spring Festival the twelve duos will sing showcase recitals. In this way, the OLF training programme and performance platforms have been integrated."
It's obviously very rewarding when singers who have participated in the Young Artists Programme return to the Festival as fully fledged artists. This year Alessandro Fisher performs a lunchtime recital of Vaughan Williams's On Wenlock Edge with William Vann and the Navarra Quartet, and will also sing during the Schubert weekend, and I asked Alessandro in what ways being involved in the Programme had been important to him, professionally and personally?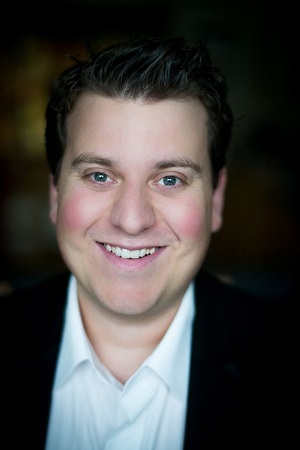 "The OLF YAP really marked the first step in my serious journey into song," he explains. "Having to prepare a 'professional' programme for the competition, as well as several more for the concerts that followed as part of the first prize was totally eye-opening. Previously, I had tended to perform programmes that had been put together by others, or as part of a wider ensemble of performers in a recital, but here the responsibility was entirely mine. Being able to travel around the country performing a wide variety of music to a wide variety of audiences, gauging their reactions, what worked and what didn't was fundamental in those early days of my career. It taught me about the discipline, determination and inventiveness that all have to come together to help you forge a path in this difficult career."
I wonder about the particular challenges that young singers encounter today (both new graduates and those in the early stages of their career) – especially in the light of the pandemic – and how programmes such as the YAP help to meet those challenges? "This career isn't quite as 'niche' as people may think," Alessandro comments, "and there is a huge amount of competition for every role/recital, so just getting your foot in the door can appear impossible at times. Add to this the reduced number of performances that occurred as a result of the pandemic (although thankfully this appears to be returning almost back to pre-pandemic levels now), extra complications with travel due to Brexit, and it can all appear incredibly daunting, as if the odds are stacked against you. Programmes like the YAP are crucial in two main ways when it comes to 'unstacking' those odds. First, they give young singers an opportunity to hone their 'craft', by providing them with world-class venues to perform in, as well as the opportunity to programme, work with fantastic pianists and collaborators, and ultimately benefit from all the experience and guidance that only a festival such as the OLF can give. Not only this, but the YAP can then also act as a springboard into this competitive, sometimes crowded-feeling world."
Is there a particular experience or performance during Alessandro's participation in the programme that is especially memorable or meaningful? "I will never forget a couple approaching me, somewhat sheepishly, after a performance in Boston – one of the recitals I was asked to perform with the wonderful pianist Ricardo Gosalbo following our success at the YAP competition. They had never been to a song recital before, and indeed had slightly stumbled into this one by 'happy mistake'. They were both beaming with a newfound enthusiasm for a type of performance they had never even considered before, and had so many questions to ask. We ended up chatting for over an hour. It was the most career-affirming, joyful moment, and I was so thrilled to have been able to introduce them to the wonderful world of song."
I ask Sholto if there is any one concert or event that he is especially looking forward to in this year's Festival? "There's not one single event or day, but I am really excited about the strand of early music that we've introduced this year – the lute recitals and the catch club evening. We have Mark Padmore, who is our Artist in Residence this year, performing 'Sonnets in Song' with Elizabeth Kenny, and Benjamin Appl and Thomas Dunford performing an eclectic programme of songs, from Dowland to Clapton by way of Schubert and Rodgers and Hammerstein."
Some of the early music programmes integrate the modern too. 'Love & Endings', featuring soprano Anna Dennis and oboist Nicholas Daniel, places songs and instrumental works by Telemann, Handel and Bach alongside the world premiere of Love & Endings by the British-Russian composer Elena Langer. And, Sholto can't wait for 'The Catch Club' which will take place in Freud's Café Bar and see Christopher Purves and the Choir of Queen's College Oxford recreating the essence of the 'Noblemen and Gentlemen's Catch Club' that was founded in 1761, while the audience enjoy hot food and wash down the music with a drink from the bar. "It's going to be enormous fun, and afterwards The Oxford Gargoyles will perform 'Close Harmonies' – so the evening will end in a contemporary vein."
The Schubert weekend is another favourite of Sholto's, and it will be a fixture of the Festival until the 200th anniversary of the composer's death in 2028. And, he's delighted to have been able to programme a recital by Werner Güra during the weekend – "I've wanted to invite him for so long, and this year things fell into place" – and also to welcome Patricia Petibon to the Festival for the first time. There's a new international partnership too, with BeethovenFest Bonn, marking the 75th anniversary of the twinning of Oxford and Bonn.
I wonder if there is anything about this year's Festival about which Alessandro is particularly excited. "I am involved in three separate events this year and what excites me most about my involvement is the huge amount of variety across those three recitals – music ranging from Schubert to a brand-new commission by Ian Venables. This, ultimately, is why I love song so much – to be able to cover three centuries in the arc of an evening, highlighting what binds these composers as well as what separates them is truly magical – I can't wait!"
The 21st Oxford Lieder Festival, Friendship in Song: an intimate art, runs from 14-29 October 2022.
Claire Seymour