Magicians and monsters, gods and ghosts, witches and the wonderous: the mysterious and the marvellous are woven into the fabric of opera, the music itself expressing the enigmatic and ineffable – our fears, hopes and desires – and shaping our emotional response. In the seventeenth century, magic was allied with nature and drove operatic plots derived from myth, the pastoral and epic romance. Post-Enlightenment the magical and supernatural were seen in opposition to the scientific and rational, and new forms developed – the French Opéra féerie and German Märchenopern, for example.
Opera is populated by sorceresses such as Circe and Medea, and enchantresses such as Alcina and Armida. Witches, devils and ghosts – Humperdinck's gingerbread-hag, Weber's devilish Samiel, Wagner's wailing dead sailors aboard The Flying Dutchman – lure their victims to their doom. Other supernatural seductions are more benign or mysterious, as when Nick Bottom experiences a visionary dream in the embrace of Britten's Fairy Queen, Tytania. Fantasy operas – Mozart's Die Zauberflöte, Stravinsky's The Nightingale, Ravel's L'enfant et les sortilèges and Where the Wild Things Are Oliver Knussen – are tales of quests, maturity and self-knowledge. The mystery of the Orient often brings about a mingling of mortal and supernatural worlds.
Magic and Music is therefore an apt theme of the 71st Wexford Festival Opera which takes place from 21st October to 6 November.  I spoke to the Festival's Artistic Director Rosetta Cucchi about the events that will enchant audiences during the 2022 Festival, and began by asking her in what ways she thought that having an embracing theme for each Festival was beneficial and creative.  "Having a theme provides a sort of 'box' in which the many activities that take place during the Festival can be brought together, so that the three main productions, the Pocket Operas, the pop-up events, the Wexford Factory performances and the newly composed operas form a sort of journey through the theme," she replies. "In each year's theme there is a message on which the audience is led to reflect, because for me culture and art are not only entertainment but they must give the public a tool to think."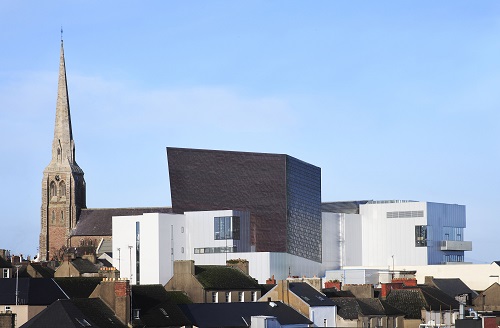 The 2021 Festival theme was Shakespeare in the Heart. "I chose Shakespeare for our first theme because Shakespeare is the most operatic poet in the literature," Rosetta explains. "Every single composer has written something based upon or inspired by Shakespeare. His ideas are 'operatic' and they speak to every age and every time. And, there is every kind of magic in his plays – fairy-tale, witches and wizards, horror and ghosts."
I wondered how she went about selecting the three main operas that will be performed in the O'Reilly Theatre at Wexford's Irish National Opera House this year. "There's a need to be careful, because we often perform lesser-known repertory at Wexford but not every 'forgotten opera' is worth hearing. Some are forgotten masterpieces, others have been forgotten for a reason!" she laughs. "Fromental Halévy's La Tempesta came to me immediately, and because it is an adaptation of Shakespeare's The Tempest is makes a neat link to last year's Festival."
The opera is also a sort of cultural mediation, bringing together French grand opera, the tradition of performing Italian opera in London, and the history of appropriating Shakespeare in opera. "It's a curious opera: it's based on an English play; the composer and librettist [Eugène Scribe] are French; the text was translated into Italian [by Pietro Giannone]; and it was first performed in London [at Her Majesty's Theatre in 1850]. It's genuinely European. I'm a pianist and when I played through the score I discovered wonderful music, richly Romantic, which often seems to look ahead to the music which will come after it."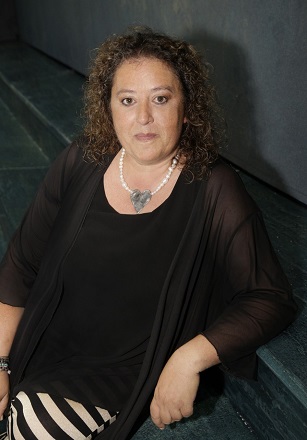 "It's never been staged in modern times," Rosetta continues, "and it has such beautiful moments.  It's perfect for our Festival.  I spoke with our director [Roberto Catalano] about the role of Prospero.  I want to capture the nostalgia of the present – the nostalgia of today that young people feel, as they are searching for something, the magic in our own lives – and to take us out of reality.  To show that the supernatural can give us hope."
Another rarity among this year's Festival offerings is the opéra-comique Lalla-Roukh (1862) by Félicien David. There has been one modern performance – in 2008 at the National Gallery of Art in Washington, performed by Opera Lafayette – which was subsequently recorded on the Naxos label, but the opera has not been presented in Europe. "Here we have a different kind of magic," remarks Rosetta, "not dark, but full of dreams and love." Lalla-Roukh, the daughter of the Mughal emperor Aurangzeb, is betrothed to the King of Samarkand, but as her wedding camel caravan travels through Kashmir, she hears and is charmed by the nocturnal songs of Nourreddin, a poet-singer who has joined her entourage. They declare their love and she vows to refuse to marry the King, but a surprise awaits her when she arrives at the royal court.
There's a local link here, too, as the libretto by Michel Carré and Hyppolyte Lucas was based upon the eponymous narrative poem (1817) by the Irish poet Thomas Moore.  And, there's a personal story associated with this production, too.  "About two years ago an elderly English man told me how his mother had been in love with Moore's story, and how he would love to see David's opera on the stage.  I explained that 2022 would be the perfect year for performing the opera, and the gentleman has supported us in putting the production together, to make his dream come true.  So, this opera was repertoire that was 'in the bag', so to speak, ready for this Festival." And, I suggest, in this opera the music – Nourreddin's song – is itself the magic, something which is perhaps true for all operas since Orpheus first picked up his lyre in Monteverdi's 1607 opera.
The third main opera is Dvořák's final work, Armida, which the composer completed in 1904, just a few months before his death. "He took ten years to decide what to do with the subject," explains Rosetta. "Tasso's La Gerusalemme liberata was a rather odd choice of operatic subject in the 20th century. The libretto [by Jaroslav Vrchlický] is a bit foggy at times; it's not always entirely straightforward, and has some suspended moments. But the music wins."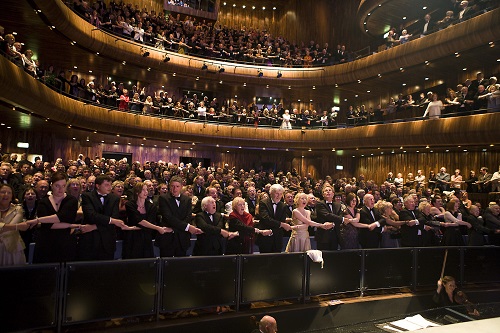 The Irish singer Jennifer Davis will sing the title role, and this leads us on to discuss one of Rosetta's innovations in Wexford, the establishment in 2020 of the biennial Wexford Factory Academy, a professional development programme for young Irish or Irish-based singers which enables young singers to learn from some of the world's most internationally recognised artists, coaches and opera professionals.  Rosetta describes the Factory as "a birthplace for Irish singers".  "It's a stable for young singers in the early stages of their careers.  After conservatoire training, many of them would look to the EU as there is not a lot of work or opportunity here to announce their singing and study with great singers and coaches."  The guest tutors this year were Ernesto Placio, Desirè Rancatore, Antonino Siragusa and Ermonela Jaho.  "There are fifteen singers participating, and if one, or two, or three are able to keep singing and have a professional career then the Factory will have fulfilled its goal."  And, Factory alumni are appearing in this year's Festival, Jade Phoenix taking the role of Ariele in La Tempesta.
The members of the Wexford Factory 2022/23 Academy had just a single day off after performing in the Factory Final Concert earlier this month before embarking on rehearsals for a main staged production of Cinderella by the 17-year-old Alma Deutscher in the O'Reilly Theatre during the Festival. It's a rather 'cheeky' choice of work, I suggest? "Yes! And, it's very difficult too! But, the text is in English, and Deutscher writes and thinks as a young girl – she translates the fairy-tale to a modern-day theatre – so, it is close to the singers' feelings and their sensibilities. They will perform it on the main stage in the House, so it is challenging but it offers them an opportunity to experience the professional opera world.
There are two Pocket Operas for Festival-goers to enjoy too: Alfred Collier's The Spectre Knight and Alberto Caruso's The Master. The latter features a libretto by Colm Tóibín, whose family have had connections with the festival from its very start, and who himself saw his first opera, Bizet's Les Pêcheurs de perles, at Wexford as long ago in 1971. It might seem a surprising choice, though, given that Tóibín's novel is so 'literary'? "It could seem so, but the way the author has arranged his novel as a libretto has inspired a wonderful score. And, of course, the novel has its share of ghosts, so it fits perfectly with our theme. The young singers of the Wexford Chorus form the casts of the Pocket Operas – we're always seeking to give all our performers the opportunity to do a bit more," adds Rosetta.
And, there is much more: 25 fifteen-minute pop-up performances around the town, in bars, restaurants, shops and bookshops, each of which offers something different – "a painter and musician, magician and cello player, combining all the different arts." And, alongside the lectures, talks, gala concert, lunchtime recitals and other instrumental performances, there is also the premiere of a new WFO commission by Artist-in-Residence Conor Mitchell, Les Selenites – a new chamber opera merging the birth of cinema with dream-play and fantasy, and exploring the world of 20th-century French film pioneer and stage illusionist Georges Méliès.
Rosetta's genuine passion and commitment shine throughout our conversation and are evident in all aspects of her creative and professional involvement in running the Wexford Festival. Opera is indeed a way of addressing life's mysteries and magic, and no doubt this year's Festival will enchant and transport us, freeing our imaginations and carrying us into new emotional and expressive worlds.
Claire Seymour
ABOVE: Irish National Opera House, Wexford (c) Ger Lawlor