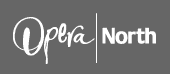 The accidental maestro
[Daily Telegraph, 26 Apr 05]
Opera North is on sparkling form right now – but how will it cope with its forthcoming period of homelessness? Rupert Christiansen meets its inspirational music director Richard Farnes
If Richard Farnes was the jockeying, politicking sort, he would have been a front-runner to succeed Paul Daniel as music director of English National Opera.
The job has now gone to Oleg Caetani, who is pretty much an unknown quantity in this country and will be doubling up as supremo of Melbourne Symphony Orchestra.
Click here for remainder of article.