So stated the Musical Times on 1st April 1920, in an
article about the autodidact pianist-conductor-composer, upon his
appointment as Conductor of the HallÈ Orchestra.
This immensely enjoyable disc of Harty's songs, performed by mezzo-soprano
Kathryn Rudge and pianist Christopher Glynn, confirms MT's
opinion. The 23 songs presented (there are also two short compositions for
piano solo) range from accompanied folk-song, through simple parlour song,
to more complex art song, and while the music is characterised by several
elements identifiable with Irish music – melodic ornamentation, modal
harmony and inflection, pentatonicism – Harty's musical 'nationalism' is
assimilated within the Anglo-European musical language of his day.
One is reminded of the views of Harty's teacher and mentor, Michele
Esposito – expressed during an interview with actor-playwright, James
Cousins, for the Irish Independent in February 1906 – who warned
against the 'merely naÔve and crude' use of Irish folk-song, encouraging
Irish composers to 'master their art as musicians to the fullest possible
extent: then, go back to the wonderful store of folk-melodies and build
them into their music.'

[1]

The author of the aforementioned Musical Times article also
confidently declared, 'What all the world knows about Mr Harty is that he
is the prince of accompanists; that he is Irish and that he is a composer;
that his wife is Miss Agnes Nicholls.' Perhaps that assumption was true in
1920, but nowadays Harty's repute is founded primarily upon his conducting
career, specifically his long association with the HallÈ Orchestra, London
Symphony Orchestra, and other significant classical organisations. Yet, he
composed over 60 songs, and it is good to hear a diverse range of them
here, including sixteen first recordings.
Hamilton Harty. Photo credit: David Greer.
Harty's interest in the song form was most likely encouraged both by his
activities as an esteemed accompanist, and by his marriage to the acclaimed
soprano Agnes Nicholls in 1904, for whom many of the songs were probably
composed. In Harty's autobiography she remembers an early meeting:
'At that time I had no idea he composed, until one day he brought a song
and very shyly handed it to me. It was 'The Song of Glen Dun'. I thought it
lovely and put it into my programmes whenever the opportunity occurred.
Shortly after he dedicated a song called 'Rose Madness' to me.'
'The Song of Glen Dun' was Harty's first published song in 1902 and sets a
poem by the Irish writer Moira O'Neill. Harty retains the strophic form,
enlarging the accompaniment texturally and harmonically with each verse,
but Christopher Glynn keeps the sometimes lavish gestures light so that
Kathryn Rudge is never forced to exert undue strength to ride the piano's
crests, and her mezzo-soprano sustains a sweet innocence while not lacking
emotional nuance. Her diction is immaculate, here and through the disc.
Harty was himself a frequent contributor to the Musical Times, and
in an article of April 1924 titled 'Modern Composers and Modern
Composition' he set out four 'laws' by which music should be governed, the
second of which was 'Melody must be the first reason for [music's]
existence.' The opening song here confirms that Harty put theory into
practice. Again setting text by O'Neill (a poem which had also been set by
Stanford), 'Sea Wrack' is a sort of hybrid parlour-art song: the vocal part
is fairly straightforward while the pictorial accompaniment makes more
virtuosic demands. O'Neill exploits the linguistic pun 'wrack'/'wreck' –
the former being both a type of seaweed and an archaic Irish word for a
shipwreck – as she tells a tragic tale of the gathering of sea wrack in
small boats.
In Glynn's sure hands the musical pictorialisms unfold naturally, from the
gentle wave motions of the opening, through the tremolo exertions as the
seaweed hunters struggle to lift their catch into the boat, and on to the
rolling flood of stormy septuplet surges. Rudge relates the tragedy with
the poise and presence of a born storyteller. The tale unfolds gradually,
there is no melodrama; the calm account suddenly swells with alarm, as
Rudge further enriches her always fertile tone, and the harmony shifts to
the oddly bright A major, "There' [sic] a boat gone down upon the Moyle".
The duo's structuring of a simple strophic into a tragedy of great
magnitude is skilful.
Harty set nine of O'Neill's poems, and we also hear 'By the Sea', completed
in January 1909 but left unpublished; Dibble relates that Harty explained
that it was 'Written for some private person. Whose name I have forgotten.'
Rudge makes much of the song's melodic directness and Glynn's gentle
commentary adds a touch of wistfulness; this is a lovely, sincere rendition
of a simple but eloquent song.
In choosing to set contemporary Irish poets such as P·draic Colum,
Elizabeth Shane, P.W. Joyce, Katherine Tynan and Alice Milligan, Harty was
supporting the Irish Literary Revival. Six Songs of Ireland (1908)
included – alongside settings of three more O'Neill poems – 'Dreaming'
(Cahir Healy), 'A Lullaby' (Cahal O'Byrne) and 'Flame in the Skies of
Sunset' (Lizzie Twigg).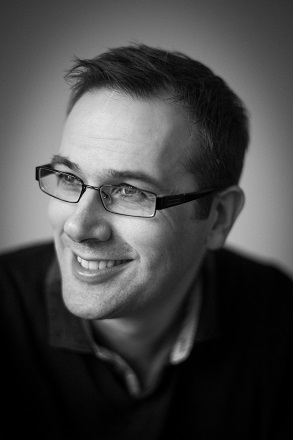 Christopher Glynn. Photo credit: Gerard Collett.
The dark-hued 'A Lullaby' is far more sophisticated than a 'conventional'
hush song, and Rudge and Glynn effectively balance the characteristic
repetitions and rocking fluidity with Harty's idiosyncratic flourishes and
asymmetries: the evolving phrases are effectively shaped, melodic duplets
intruding on but not unsettling the triplet pulse and the piano's ornaments
slithering delicately, intimating the poetic imagery of fairy dells,
silvery rings, rose-strewn strands and glistening dew. Both piano and voice
incorporate surprising chromatic unwindings, and there's a strange harmonic
twist with the mother's assurance "I'll make you a nest, a soft, warm
nest". Such chromaticism is increasingly insistent in 'Dreaming,' in which
the protagonist laments lost love and longs for death. Rudge conveys
mystery in her lower voice – as the protagonist is questioned, "What are
you watching?", "What are you hearing?" – contrasting this with the shining
replies, "Wisps o'white dreams", "Wee weans a-crying". Glynn's chromatic
complexities both reflect and deepen the anguish of the acknowledgement
that "lovers and dreamers and joys all agone". Through the dusky branches,
"Gleameth the rosy flush", observes the poet in 'Flame in the Skies of
Sunset', a phrase which might equally describe Rudge's lovely sweetness in
this song.
'A Lullaby' and 'Dreaming' had been published in O'Byrne's and Healy's
co-edition, Lane o' the Thrushes, and Harty also set the title
song. Glynn's trembling oscillations and fluttering trills evoke the
"shimmering shafts of light" and "whirring of wings", while a low chromatic
rumble hints at the "deeper silence, a swift brown stream unseen", as Rudge
paints a picture of this vibrant landscape with easy naturalism. The
selection of songs are unified by prevailing elements of Harty's language
and by recurring poetic themes and ideas, but are also diverse in expanse
and mood: P·draic Colum's 'O men from the fields' inspires a brief 'Cradle
Song' which Rudge and Glynn make tenderly haunting, while Emily Lawless's
'The Stranger Grave' – which depicts the grave of an unknown drowned man in
Inis Me·in, framing the image of a blue-footed woman who pitter-patters
across the grave with another of the graves of unbaptised babies excluded
from the churchyard – prompts a more sophisticated response from Harty.
Glynn's chorale-like opening establishes a sombre mood, and Rudge's clear,
even tone enthrals the ear as the melancholy poem unfolds. The piano drives
forward before being suddenly halted by the speaker's troubled question,
"What strange fate brought you to so strange a shrine?" The duo capture the
song's agitation and restlessness, while never overexaggerating Harty's
immensely detailed, varied writing. This is one of the highpoints of the
disc.
Kathryn Rudge. Photo credit: Sussie Ahlburg.
Some of Harty's late songs are included too. In the 1930s he was forced to
abandon conducting following an operation for a brain tumour, and he
returned to composition. From the 1938 Five Irish Poems,
'At Easter' (Helen Lanyon) again showcases the evenness of Rudge's mezzo,
as well as the reverent quality she finds in its lower reaches – both
elements perfectly suited to the intimacy of an Easter service, while a
sole bird sings rapturously in the churchyard beyond. Glynn and Rudge show
how feelings of great magnitude can be conveyed by quiet gestures. 'The
Fiddler of Dooney' (W.B. Yeats) is a more light-hearted ditty, and Glynn
trips easily through the mischievous piano part, ever lucid and light as
Rudge gradually warms and enlarges her account of the protagonist's
hypnotic dance-inducing fiddling.
The duo also offer some settings of folksongs such as were collected and
published by Gaelic revivalists. The melodies 'My Lagan Love' and 'The Blue
Hills of Antrim' both have texts by Seosamh MacCathmhaoil (Joseph
Campbell), and were published in Songs of Uldah in 1904 with
accompaniments by Herbert Hughes. Harty's setting of the former fills out
the accompaniment with harp-like arpeggiation which Glynn renders with a
sense of freedom and openness; Rudge demonstrates confident appreciation of sean-nÛs, 'old custom', shaping the vocal line with rhythmic
flexibility within a steady pulse, and ornamenting with judicious
acciaccaturas and mordents. The melody lies low and she finds a lovely rich
huskiness at times, her mezzo seeming to shimmer with emotion. 'The
Lowlands of Holland' was published in Harty's 1929 Three Irish Folksongs and is a more vigorous strophic tale, told by a
bereaved mother to her daughter, about the departure of her husband, on
their wedding night, to fight with the Highlanders against the Dutch. As
always on this recording, despite the rough stamp of the accompaniment and
the mother's increasingly fervent declarations of loyalty, Glynn and Rudge
prioritise storytelling over melodrama.
Alongside these Irish settings, Harty also set many poems by English,
Scottish and American poets. Riccardo Stephens was a Cornish physician,
poet and occultist and in his 'Scythe Song' we hear the whooshing
back-and-forth motion of the scythe in the piano's soft ripples; there's a
soothing softness in Rudge's voice as she rejoices, "This is the sound … of
summer days […] Tis sweet, sweet to live." Lettice B. Hay Shaw died in 1904
at the age of just seventeen, but she left an impressive body of writings.
In 1906 Harty published his Three Flower Songs, of which Glynn and
Rudge perform two: by simple means in 'Poppies' the duo convey the
oscillation between remembered passion and present grief, while the
beautiful lyricism of 'Mignonette' is tinged with both elegy and
impassioned conviction.
Nicholls was an esteemed Wagnerian and 'To the Gods of Harbour and
Headland' (which sets text from J.W. Mackail's Select Epigrams from the Greek Anthology (1906) and is one of
Harty's Three Sea Prayers) was written for the soprano to perform
in the Bechstein Hall in November 1909. In two and a half minutes it makes
many demands on both piano and voice, but the performers negotiate the
unpredictable and restless material assuredly, and Rudge has the power to
rise to the vocal climaxes without strain. The steadier progress of the
Whitman setting, 'By the Bivouac's Fitful Flame', is stately and profound.
At the end of the disc, Rudge and Glynn take us back to the seventeenth
century: 'Come, O come, My Life's Delight' (Thomas Campion) is a rush of
effervescent joy, while 'Sweet Amaryllis' (attr. Dowland) has an archaic
poise and dignity.
The various personal threads relating to Harty which bind the songs enhance
their potency. 'Your Hand in Mine' (Harold Simpson) was written for
Nicholls to perform at one of Chappell's Ballad Concerts, and it flows with
feeling, rapturous and confident. By contrast, 'My Thoughts of You', the
text of which is attributed to Harty himself, acquires a tender poignancy
when we know that his marriage to Nicholls took unhappy turns. The shine of
Rudge's mezzo and the delicacy of the piano's interjections seems to embody
urgent but fragile hopes.
This disc will give much delight. Despite the apparent formal simplicity of
many of the songs, Rudge and Glynn reveal their depth and diversity.
Claire Seymour
---

[1]

Jeremy Dibble, Hamilton Harty: Musical Polymath (Boydell,
2013), p.64. The contextual information presented in this review
has been drawn from Dibble; David Greer, Hamilton Harty: his Life and Music (Blackstaff Press,
1979); and Hamilton Harty, Early Memories (ed. Greer)
(John Aiken and Son Ltd, 1979).

image=http://www.operatoday.com/Rudge%20Harty.jpg
image_description=SOMMCD 0616
product=yes
product_title=Songs by Sir Hamilton Harty
product_by=Kathryn Rudge (soprano), Christopher Glynn (piano)
product_id=SOMMCD 0616 [71:25]
price=£11.00
product_url=https://somm-recordings.com/recording/songs-by-sir-hamilton-harty/