The VOCES8 Foundation presents the tenth iteration of its acclaimed online concert series with nine concerts covering six centuries of stunning repertoire, including world premieres and celebrations of iconic anniversaries.
LIVE From London Summer 2023, featuring performances filmed in locations from Toronto to Denmark, Dorset to Dublin, will comprise nine concerts released online on 12 August 2023 and remaining available on demand until 17 September 2023.
Host ensemble VOCES8 will feature in four of the nine concerts, while festival newcomers include internationally renowned ensembles Wishful Singing (in concert with composer and pianist Ola Gjeilo), Tafelmusik Baroque Orchestra (performing with star Baroque violinist Rachel Podger) and Chamber Choir Ireland conducted by Eamonn Dougan.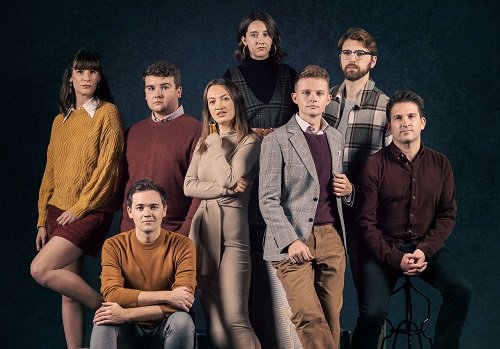 The festival will also include a return appearance by I Fagiolini singing of nature and the passing of the year in a programme inspired by Brueghel the Younger's paintings, The Seasons, in an engagingly dramatic programme 'Au Naturel', and Mary Bevan and Davina Clarke, presenting a Handel concert with repertoire from their album Sweet Stillness, released on VOCES8 Records last year. As always the festival will feature insightful pre-concert interviews with participating artists including Sir James MacMillan.
The VOCES8 concerts include an exclusive behind-the-scenes look at the group's European summer tour and diverse repertoire from Allegri's famous 'Miserere' to Jake Runestad and contemporary jazz; a special Byrd and Weelkes 400 celebration will see Artistic Director Barnaby Smith lead the ensemble and members of the VOCES8 Foundation Choir through music by the composers, plus a performance by Apollo5 of Mass for Five Voices; and Frank Martin's 'Massfor Double Choir' is the centerpoint of a VOCES8 and VOCES8 Scholars' concert, filmed at the idyllic Milton Abbey.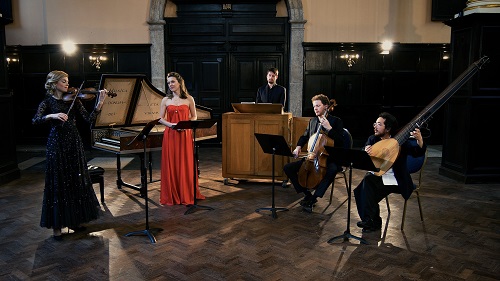 The major choral and orchestral highlight featuring VOCES8, Jack Liebeck and the VOCES8 Foundation Choir and Orchestra will celebrate wonders of new classical music alongside old, pairing Britten's 'Rejoice in the Lamb' with the world premiere of 'To Sing of Love: a Triptych', a concerto written by Taylor Scott Davis. In a nod to the text of 'Rejoice in the Lamb', the evening also includes the world premiere of Ed Rex's I Stand in the Library featuring text generated by AI in response to Christopher Smart's original poetry.
Dutch a cappella ensemble Wishful Singing welcomes world-famous composer and pianist Ola Gjeilo to join its inspiring programme centred around their renowned interpretations of Gregorian plainchant, featuring Marian-inspired chant, Scandinavian folk music, texts and music by Hildegard von Bingen, and Gregorian inspired pieces such as Maurice Duruflé's 'Ubi Caritas' and Ola Gjeilo's 'Northern Lights'.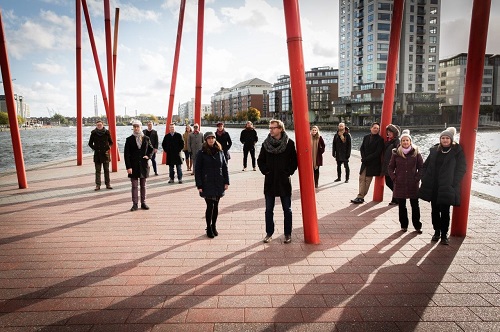 Prefaced by a fascinating interview with composer Sir James MacMillan and renowned conductor, soloist and vocal trainer Eamonn Dougan, the Chamber Choir of Ireland presents a programme of choral works from Dublin weaving together the threads of sacred music from across the centuries. Filmed live from St. Stephen's Church in November 2022, MacMillan's music is complemented by that of Renaissance masters Byrd and Palestrina who influenced him, and composers including Kim Porter and Eoghan Desmond.
Rachel Podger, newly announced as BBC Music Magazine's 'Recording of the Year' winner, returns to the festival to lead the Tafelmusik Baroque Orchestra in a fiery programme of classical symphonies, including Mozart's Violin Concerto no. 1 in B-flat Major and Rondo for violin in C Major, Haydn's dramatic Sturm and Drang style Symphony No.49, 'La Passione', and the contrasting witty Symphony No.43 'Mercury'. This performance led to Podger's appointment as Principal Guest Director of the Tafelmusik for the 2024-25 season.
LIVE From London was created by the VOCES8 Foundation as a specific response to the covid pandemic. This will be the tenth digital festival which has so far broadcast over 100 concerts selling 250,000+ tickets in over 183 territories.
Tickets
A season ticket for all concerts can be purchased for £80 (individual access £14) from https://livefromlondon.org/summer-2023/all-concerts. Available to watch live or on demand from 12 August until 17 September, 2023.