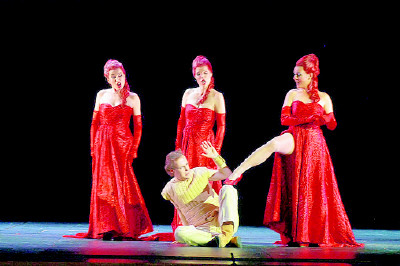 Christoph Strehl (Tamino) and the Three Ladies of the Queen of the Night (Photo: KREMPER)
Die Zauberflöte, Festspielhaus, Baden-Baden
By Shirley Apthorp [Financial Times, 25 May 05]
In an age where youth and haste are prized, this is anachronistic: Claudio Abbado, at the age of 72, is conducting his first Magic Flute. Paradoxically, it would be hard to imagine the piece sounding fresher, more limber or agile.
Click here for remainder of article.