My telephone conversation with David Ward, co-founder and Artistic Director of Northern Opera Group, began with a sheepish confession. Before undertaking some research prior to our discussion, I knew little of the work – clearly so innovative and energising – that Northern Opera Group have carried out in the five years since Ward and General Manager Louise Garner founded the company in 2015.
Apologising for my ignorance, I asked David why he and Louise had felt that Northern Opera Group was a necessary addition to the UK's operatic landscape and what they had hoped to achieve by establishing a new company? David explains that both he and Louise had been involved in amateur and youth opera in and around Leeds, but that, excepting the work of Opera North, operatic activity and opportunities in the area were not diverse. Ward and Garner were particularly aware that there were few outlets for adult amateur opera. And so, Northern Opera Group was formed.
The co-founders had two main aims. To perform operatic works beyond the core of the repertoire, and to do so in ways which enabled the company to build new audiences for opera, by challenging preconceptions and bringing amateur and professional performers together. David is insistent: Northern Opera Group enables everyone – regardless of age, ability, experience, and financial status – to participate in opera, building new communities through artistic endeavour. After five years NOG has a strong following: as a public facing enterprise it has won well-deserved public funding and has loyal followers both in Leeds and across the country. To date, the company have mounted 13 productions and 4 festivals, including the 2020 festival which took place both live and online.
As we discuss the operas that the company has performed, often drawn from the by-ways of the repertory, David explains how important it is to the company to identify works which will appeal to first-time audiences. It might be a 'family-orientated' festive tale, such as Hans Pfitzner's The Christmas Elf which they presented in December 2019, or Charles Stanford's Much Ado About Nothing (August 2019) which might chime with both die-hard opera-goers who are seeking something new and theatre-lovers anticipating a good night out courtesy of a Shakespearian comic romp.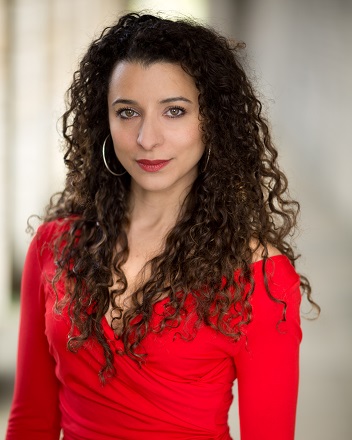 Pauline Viardot's Cinderella, which the company are shortly to launch as a Christmas opera-film was first staged by the company in 2016. As David explains, Viardot's short opera is 'perfect' for the company's purpose and the current performance restrictions. There's a small chorus, so the community can get involved, and a small number of principal roles that can be taken by professional singers. The fairly short span of the work might appeal to those who haven't experienced opera before, and the clear-cut narrative engages all the family.
Moreover, David explains that when it became clear that the company's annual Christmas opera, usually presented on the stage of Northern Ballet, would have to be moved online, they were determined not simply to film and stream a staged performance but – inspired by the Guildhall School of Music's innovative 'digital double bill' of Purcell's Dido and Aeneas and Respighi's La bella dormente nel bosco earlier this summer – to take the opportunity to create something new. And, so Cinderella, which is directed by Sophie Gilpin, has been filmed 'on location' in Leeds, in venues such as the medieval Calverley Old Hall which will be the setting for Cinderella's house, and Temple Newsam, which will house the ballroom scene. David notes that, ironically, the latter, which is regularly used by film and television production companies, would not have been available were it not for Covid-19! The members of the 'virtual' community chorus will record their parts at home for subsequently assembly in the studio.
This Cinderella project characterises Ward's, and NOG's, mindset. It's not a question of what can't happen but what can – and often the latter is much more diverse and expansive than one might at first have thought. As we discuss this film of Viardot's opera, it's clear to me that David's imagination goes into overdrive in adversity. Rather than lamenting the obstructions to original plans, there was rejoicing at the opportunity to do things differently. "It's a matter of identifying opportunities," he says, noting how production values have developed markedly over the past six or seven months. "NOG begs, borrows and steals the necessary equipment to give their viewers the best possible operatic experience. At the start of the pandemic, performances were filmed on iphones and suchlike but while this enabled opera to be made available quickly online, audiences soon became tired of the aesthetic, and musicians and production teams have had to learn new digital skills." Indeed, these skills might in fact shape the way opera is created in the years ahead.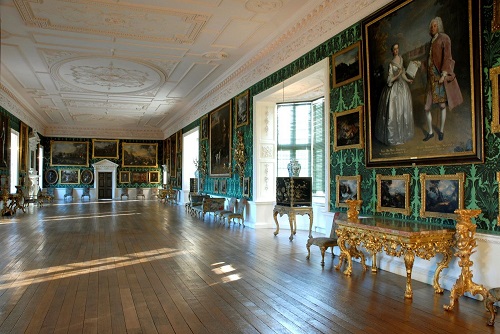 The past summer saw the company embark on another new venture: the creation of an exhibition and website, The Leeds Opera Story, which presents 300 years of operatic history in Leeds. "Opera rarely looks at its past," David observes, "in terms of the way the industry has changed over time. And, if it does do so, then the focus in on London – 'Handel in London', for example – but what about the rest of the country?" So, NOG set out to the story of how opera developed in Leeds, exploring the social history of the city's theatres and the audiences who filled them. "People tend to assume that opera started in Leeds with the founding of Opera North in 1978. But, there was a lot going on from the early 1700s. And, even today Opera North isn't the only show in town. There's a busy youth opera scene, and both the university and Leeds College of Music have thriving opera companies."
Funded by the Leeds City Council and the National Lottery Heritage Fund, The Leeds Opera Story uncovers the city's forgotten theatres and operatic milestones, such as the first opera performance in the city in 1729 – of Charles Coffey's The Beggar's Wedding, which was most likely presented in the Rose & Crown pub in King Charles Croft – and the opening of the city's first theatre in Hunslet Lane where, in 1771, Thomas Arne's Thomas and Sally was presented. Interestingly, it took 100 years before Leeds audiences could see and hear an opera presented in a language other than English, when Rossini's Il Barbiere di Siviglia was performed in the Hunslet Lane Theatre in 1832.
When research began on The Leeds Opera Story it was intended that it would be a physical exhibition, and David was busy rummaging in archives and museums; inevitably, lockdown meant that the exhibition had to be transferred online, but that didn't stop NOG from taking Leeds' operatic past to its present-day citizens. David and soprano Louise Wayman performed 'The Leeds Opera Story in Concert' as part of the 2020 Leeds Opera Festival, and bass-baritone Neil Balfour and violinist Chloe Hayward took 18th-century English ballad operas back to the venues where they were first performed in Leeds, in pubs and public spaces. The company also made a series of short documentary films charting the arrival of Wagner's The Ring in Leeds, and the history of Gilbert and Sullivan in the city. And, it is hoped that in March 2021 a live exhibition can be mounted.
Northern Opera Group looks not just to Leeds' past but to its future too, and the company has recently announced an exciting series of new commissions. In connection with The Leeds Opera Story¸ NOG have invited composers to respond to the city's heritage and create a new piece, drawing connections between Leeds' and opera's past and present, perhaps revealing where the city and the art form might be heading in the future. They wanted to encourage as wide a range of people as possible to engage with this project to tell the city's story in a different way, and David is delighted that they have received responses from singer-songwriters, film composers and many other creative artists. The resulting new work will be filmed and streamed online, with a live performance to follow next spring.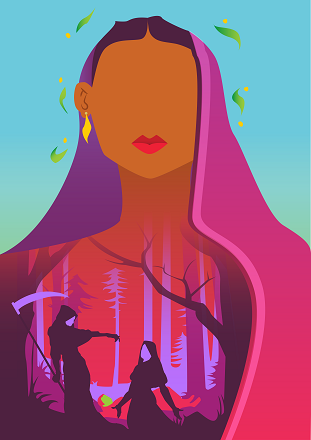 Alongside this, NOG have also commissioned a new work in response to one of the operas that the company will perform in 2021 – Gustav Holst's Savitri. "Opera has long had a fascination with other parts of the world, particularly the Far East and Asia," David comments, "but that community have rarely been able to tell their own story themselves." So, NOG and their collaborators on this project, South Asian Arts UK, are encouraging composers, especially those from a South Asian background, to take the story that Holst presented in Savitri and respond to it in their own way. The brief is very open: "They might tell the story in a new way, or reflect on how Holst told the story, but the aim is to give South Asian artists 'ownership' of their own tale." The finished piece will be performed in 2021.
Indeed, 2021 will be another busy year for Northern Opera Group. The 2021 Leeds Opera Festival will be themed around the works of Holst and a double bill of Savitri and At the Boar's Head will be the headline production. And, the company will revive one of their 2017 productions, The Wandering Scholar, and take Holst's short comic opera – in a new orchestration for clarinet and violin – on tour to five venues in three cities across the north of England.
As David has remarked elsewhere: "Now is not a time to fall back on what we know, but push to make opera exciting and relevant to new audiences in new ways."
Northern Opera Group's film adaptation of Pauline Viardot's Cinderella will be released on 12th December.
Claire Seymour