As an ex-chorister of Peterborough Cathedral and varied involvement as a lay-clerk, Simon Mold has enjoyed working within the centuries-old church music tradition, affording him valuable encounters with some of the great glories of the English language. This stimulus, alongside his experience at Durham University where he read English and Medieval Literature, has been a guiding force behind a compositional portfolio begun during adolescence and continuing alongside a thirty-year singing and teaching career. Performances of his choral compositions include Come, praise the saints (for choir, organ and three trumpets) which was conducted by John Scott in St Paul's Cathedral, London, and his Candlelight Carol featured in Lesley Garrett's television series Christmas Voices.
Mold's music is unashamedly conservative, finding stylistic parallels with folk-inspired composers such as Vaughan-Williams. Without regard to musical trends or isms, Mold's song settings keep the home fires burning for highly approachable lyrical expression and amply demonstrate an unerring ear for rhythmic stress and a sure sense of converting feeling into sounds. Comprising three song cycles for voice and piano and one stand-alone work, 'From Golgotha', added in 2014 to an existing Lenten cantata Passiontide, this collection bears evidence of his melodic gifts and his choice of poetic texts (including his own), incline toward a romantic sensibility. The singing is divided between baritone Stephen Cooper (taking the lion's share) and soprano Emma Trounson.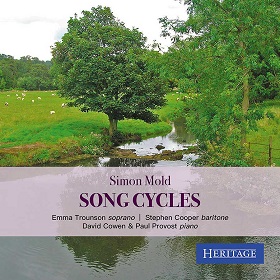 In The Sum Of All Delight (1996) it's difficult not to get swept along by the opening 'Omnia Vincit'. It's a rollicking setting of an anonymous seventeenth century text in which the poet is love's loyal servant. Baritone Stephen Cooper provides a muscular rendition of this engaging end-of-term style song and pours himself heart and soul into the jaunty, but equally tuneful 'Courtly Love', an invigorating setting of words by the Scottish poet Robert Graham who was both a Jamaican slave owner and a human rights supporter. A more subdued mood inhabits 'A Wish' where the piano's undulating accompaniment (courtesy of Paul Provost) supports a fine cantabile to mirror the picture of wedded bliss suggested by the poet Samuel Rogers. There follows the uncompromisingly chromatic 'A Lost Love', a tale of bereavement by the Scottish hymnodist Henry Francis Lyte, best known for his much-sung words 'Abide with me'. Dreamlike harmonies and a meandering vocal line lend 'The Sleeping Beauty' (Samuel Rogers) a numinous quality to which Cooper responds with compelling artistry.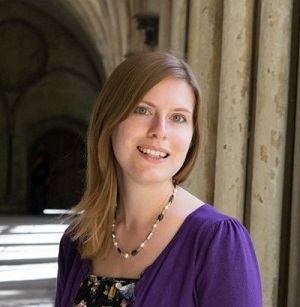 A second compilation, In Memoriam, (2014) is agreeably realised by Emma Trounson's sweetly unvarnished soprano and David Cowen's sensitive accompaniment. It originated during the composer's school days and brings together seven songs that embrace ideas of mutability, war's futility and an acceptance of Providence. Despite an unevenness of invention, there is charm in abundance and where the two outer songs 'Tears, idle Tears' (Alfred Lord Tennyson) and 'Epitaph' (Thomas Gray) lack a certain sophistication, the effect is totally sincere. A more successful collaboration between words and music resides in 'To Daffodils' (Robert Herrick and Mold), its faux archaic melody artfully unfolding in the manner of a lute song. A repeated bass pattern sets in motion the variation style 'Merciless Day' to words by the Kent poet Lizzie Ballagher, while the succinct phrases of 'Some corner of a foreign field' (Leslie Mortimer) are well caught by Trounson's smoky tone. Pared-down textures segue to the more amiable 'Vita Virtutis' (anonymous) and a flowing 'In Memoriam' (Tennyson) of folk inspired loveliness is, arguably, the cherry on the cake.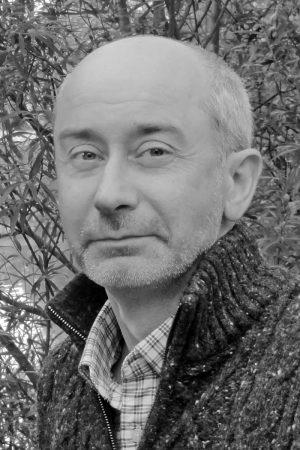 The composer's fondness for his native region is obvious in A Peakland Suite where, in song and verse, Mold does for the area what Wordsworth does for the Lake District. In the flowing contours of 'Waters of the Peak', Mold provides a colourful portrait to which Stephen Cooper vigorously outlines its 'peaty torrents', 'well-dressed waters' and 'Chatsworth's grand palatial pile'. A more confiding tone underlines the elegiac 'Sweet Ann Swindel', memorialising in a heartfelt song the early death of an unmarried girl buried in Ashford-in-the-Water. No matter the influence of Vaughan Williams, Mold has crafted another beautiful song. In 'An Exhortation' one hears a perfect marriage between words and music, with Cooper an emphatic 'tourist guide' for the composer's wonderfully rumbunctious tune.
In Simon Mold's Song Cycles the art of melody is in safe hands, making this recent disc well worth exploring, both for its wealth of fresh, vigorous invention and for poetic texts of real, imaginative beauty.
David Truslove
Emma Trounson (soprano) with David Cowen (piano); Stephen Cooper (baritone) with Paul Provost (piano)
Simon Mold: The Sum of All Delight, In Memoriam, From Golgotha (Passiontide), A Peakland Suite
Heritage HTGCD 178 [64.50]