'Entirely without merit,' wrote one contemporary reviewer of Donizetti's Il Paria, which received only six performances in January 1829 at the Teatro San Carlo in Naples and then disappeared into the opera hinterland, subsequently to be plundered by the composer for re-use in a number of his later operas, including Anna Bolena, Torquato Tasso, La Romanziera e I'uomo Nero and Le Duc d'Albe.
However, another critic observed that at that first performance of Il Paria 'each piece was distinguished by persons of taste, and applauded'. No doubt much of the praise was for the stellar cast, which included soprano Adelaide Tosi, bass Luigi Lablache and tenor Gian Battista Rubini. Donizetti scholar, William Ashbrook, has gone further in his commendation, though, judging that before this, the twentieth of Donizetti's operas, 'None of [his] scores had included so much expressive detail.'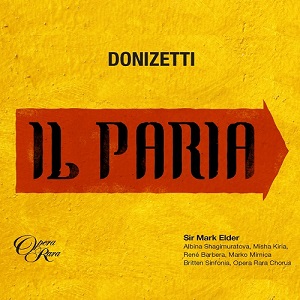 One imagines that Sir Mark Elder would concur with Ashbrook, for it is Donizetti's remarkably expressive scoring in Il Paria which he highlights in the video of the virtual launch event of Opera Rara's latest ground-breaking Donizetti recording, in a new critical edition prepared by Roger Parker and Ian Schofield. For example, Elder explains that Donizetti's ingenious deployment of the harp prompted him to use two harps, so that the exquisite detail and dramatic impact could be more readily experienced; and he describes with relish the timbre created by the horns, clarinets and pizzicato strings in the Act 2 'pariah scene' – a nocturne – which, allied with expressive changes of key, creates such a wonderful atmosphere. As Parker notes in an informative and engaging liner book article, the whole opera takes place outdoors and the orchestra paints vivid scenes: 'dense palm forests, sweeping vistas and ruined temples.'
So, why did Il Paria languish? Parker suggests that it was simply the norm in Donizetti's Italy for new work to quickly displace the old; moreover, the high ticket prices set by impresario Domenico Barbaia and some inclement weather probably played their part in making that first audience disinclined to listen with sympathetic ears. It's also the case that Il Paria was probably particularly associated with the singers who created the original roles. If it was a hugely difficult sing then, Parker suggests, is almost impossible now! He describes the role of Zarete as one of Donizetti's greatest baritone creations – though Elder explains that it is really what we would describe today as a bass-baritone role, written for the 35-year-old Lablache, who had a big physical presence on stage. The role of Idamore is one of the most demanding of Donizetti's tenor roles, not just requiring repeated excursions to the stratosphere, but approaching those peaks in challenging ways, and placing the voice consistently high. We can sense, Elder suggests, Donizetti's knowledge of his singers and what they could do for him – and how he coud make the libretto work.
The libretto, though, was probably part of the reason for the opera's short run and subsequent demise. If Delius gave the opera world a 'village' Romeo and Juliet then Donizetti's librettist Domenico Gilardoni – adapting a 1821 tragedy by French playwright Casimir Delavigne, which had already furnished Gaetano Rossi with a libretto for Michele Carafa's opera Il Paria (Venice 1826) and provided the scenario for Salvatore Taglioni's ballet Il Paria (Milan 1827) – offered an 'Indian' melodrama of warring families, conflicted filial duty and inter-faith romance.
In his operas for the Royal Academy, Handel had shown a predilection for Middle Eastern and South East Asian settings, and later in the 19th century the 'Orient', as seen through Western eyes, would entice composers such as Bizet, Saint-Säens, Delibes, Puccini and others. Donizetti, however, indulges in none of these later composers' musical 'orientalisms' or pseudo-exoticism in Il Paria, the over-complicated action of which takes place in the Indian province of Benares during the 16th century. Fearing that his status and power are threatened, the High Priest of the Brahmans, Akebare, plans to marry his daughter Neala to Idamore, to win the latter's support, little knowing that Idamore is both a pariah – of the Untouchable class – and the son of his enemy, Zarete. When Idamore, whom Neala loves, reveals his caste to her, she vows to flee with him. Akebare, learning the truth and the planned deception, condemns all three – Neala, Idamore and Zarete – to execution. At the close, the lovers swear that their love will transcend death, Zarete curses the Brahmins with his dying words, and Akebare is left alone to exult, "I rule! The empire is mine! I could not desire more!"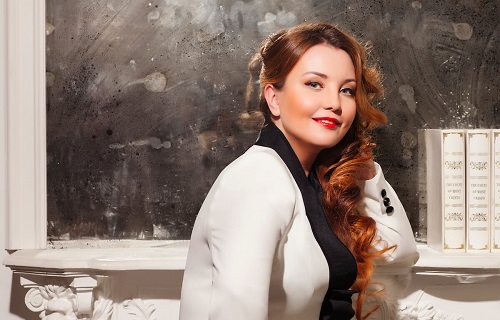 Neither religious practices nor social structures are respected by Gilardoni, but he does create some stirring ensemble scenes as well as moments of touching musical and emotional intimacy. What is perhaps most striking is the sheer speed and relentlessness of the unfolding drama, which sweeps ever forwards, requiring a constantly evolving musical palette which Donizetti delivers assuredly. From the brief 'Preludio', which issues an urgent call to attention, through the ensemble scene for the Brahmin Priests which opens Act 1, to the arrival of first the distressed Neala, then the exhausted Zarete and finally the victorious but anxious Idamore, the emotional temperature never drops. Indeed, the Act ends not with a conventional 'summary' ensemble, a resumé of the conflict which will need to be resolved in Act 2, but with a constantly evolving duet for Zarete and Idamore which leaves the tug-of-war in the latter's heart, between filial duty and illicit passion, pulling fiercely in both directions.
Despite the wealth of instrumental detail, which the Britten Sinfonia relish, the orchestral fabric feels surprisingly transparent. The playing is both dramatic and refined; and, the small gestures really make their mark. At the start, the gravity of the Priests' solemn ritual is deepened by quiet, calm interjections of first flute then celli, but Akebare's arrival immediately injects a note of unrest, spiky unison scurrying and jerky octave leaps embodying his anxieties, as brief trumpet pronouncements confirm the aptness of his worries. The Croatian bass-baritone Marko Mimica pontificates pompously while still conveying Akebare's weakness, and later manages to convince the listener of the Brahmin leader's genuine love for his daughter, despite his bigotry.
Albina Shagimuratova was a superb Semiramide in Opera Rara's 2016 Prom performance of Rossini's opera, and in the company's subsequent 2018 recording, and here she copes with the high tessitura with similar ease, gliding gracefully and with silvery gleam through the coloratura of her Act 1 aria, as Neala reveals the terrible dream that has distressed her. Every note of the tumbling scales is clean and focused, and the roulades, both rapid and restrained, form shapely phrases, sighs of heartache. Again, Elder establishes an emotive sound-world, the plangent oboe and tremulous string 'turns' revealing Neala's anguish, and he pushes on when the crowd intervenes, drawing forth the flute's commentary and creating an immensely dramatic tableau.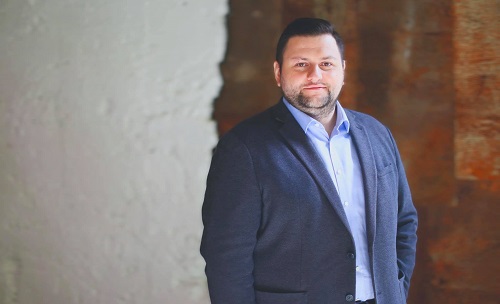 Occasionally, Donizetti doesn't quite find the right tonal hue. For example, when Neala voices her fears that Idamore will never bow to her father's will she sounds remarkable chirpy, harp and woodwind adding to the light spirit as the tempo ebbs and flows playfully. Similarly, the ensemble writing in the final scene of Act 2 is tremendously dramatic, but the condemned trio fairly skip with glee towards what Akebare promises them will be a 'dreadful, horrible death'! But, with Zarete's entry Donizetti is absolutely on target. As Misha Kiria's distant lamentations are heard, the low, still strings enhance the pathos of the prayer he offers, secretly observed by Neala and the priestess, Zaide (sweetly and crisply sung by Kathryn Rudge). The Georgian baritone's unsupported melody is beautifully sustained, and the warm sympathy and kindness it elicits from the women is conveyed by the soft viola and reedy woodwind. Dignified in his lower register, Kiria is also relaxed at the top; learning that his son is approaching he injects a fresh buoyancy and lightness, the flutes mimicking his excitement. Later, he balances heated anger and fierce love when learning of Idamore's passion for his enemy's daughter. Zarete's long Act 2 aria (with chorus), in which he recalls the massacre of his people at the hands of the Priests and then vows, believing his son to have forsaken him, to reveal himself to Akebare, is one of the score's most compelling episodes, and is finely sung with agility, real dignity and presence. This is an immensely persuasive performance from Kiria, and the Opera Rara Chorus, here and throughout, are in full and vibrant voice..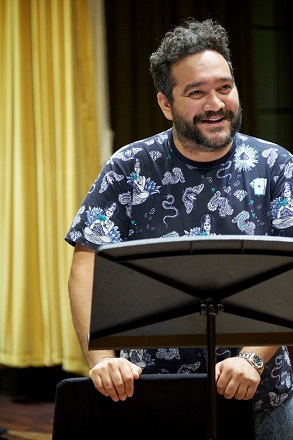 Idamore, returning from the battlefield and lingering near the temple, is overcome with his love for Neala, the heart-throbs of the murmuring strings initiating an outpouring of emotion which pushes the vocal melody ever higher. The American tenor René Barbera evinces security, stamina and sensitivity. With the tenderness of 'Una furtiva lagrima' Donizetti sets the scene, the solo cello climbing expressively above the steady string pizzicatos and warm woodwind. Barbera's soft, flexible melody is beautifully complemented by flute and clarinet interjections which seem to embrace the voice, while the horns remind us of Idamore's warrior status. Barbera convincingly communicates Idamore's changing moods and feelings, and when determination suppresses doubt, the tenor leaps lightly to those stratospheric peaks. He honours vocal tradition by employing a well-supported head voice that is both relaxed and focused, then plunges down with absolute control, never tiring and making music of what could sound an empty, and strained, party-trick. In Act 2, Barbera shapes Idamore's imploring with expressive persuasiveness, and both he and Shagimuratova range through a wide mood-palette, contrasting extreme dynamics, as Neala overcomes her shock at learning her beloved is a Pariah. They pledge their mutual and eternal devotion in a bright-hued and animated duet, which gallops enthusiastically and optimistically home.
As Sir Mark Elder remarked during the virtual launch video, one really would like to go back to that first Neapolitan audience and ask them just what it was about Il Paria that they didn't like! Previously, only one recording of the opera existed, of a concert performance in April 2001 at the Teatro Masini di Faenza conducted by Marco Berdondini (Bongiovanni GB 2300/1-2). Opera Rara included Zarete's Act 3 aria, 'Qui pel figlio una madre gridava', in their three-disc set, A Hundred Years of Italian Opera, 1820-1830 (sung by John Rawnsley with David Parry conducting the Philharmonia Orchestra). Now, they've once again done opera a great service in rescuing and restoring Il Paria from its past neglect so that it can be enjoyed in the present and in the future.
Claire Seymour
Akebara – Marko Mimica, Neala – Albina Shagimuratova, Zarete – Misha Kiria, Idamore – René Barbera, Empsaele – Thomas Atkins, Zaide – Kathryn Rudge, Chorus of Brahmins, Priests, Priestesses, Bayadères, Trumpeters, Warriors, People, Guardians of the Temple, Fakirs – Opera Rara Chorus (Stephen Harris, chorus director), Britten Sinfonia, Sir Mark Elder (conductor).
ORC60 2CDs [60:24, 50:58]