The general level of musical performance nowadays has risen around the world. Well-tuned orchestras pop up everywhere, and highly capable fiddlers, keyboard-ticklers, and singers (I'm tempted to write, in the present context, "warblers") are thick on the ground. Some of them insist on recording works that have been recorded many times before. But some such performers take the opportunity, instead to draw our attention to long-forgotten works or to recent ones that deserve to be better known.
The present CD comes from a multi-hued soprano whom I have been privileged to hear many times since moving to Maryland: Deborah Sternberg. She is much in demand in the Washington DC area as an oratorio soloist with orchestras and choral groups, and she also teaches voice. Here Sternberg, for her debut recording, boldly offers three new song cycles, two of which were composed for her.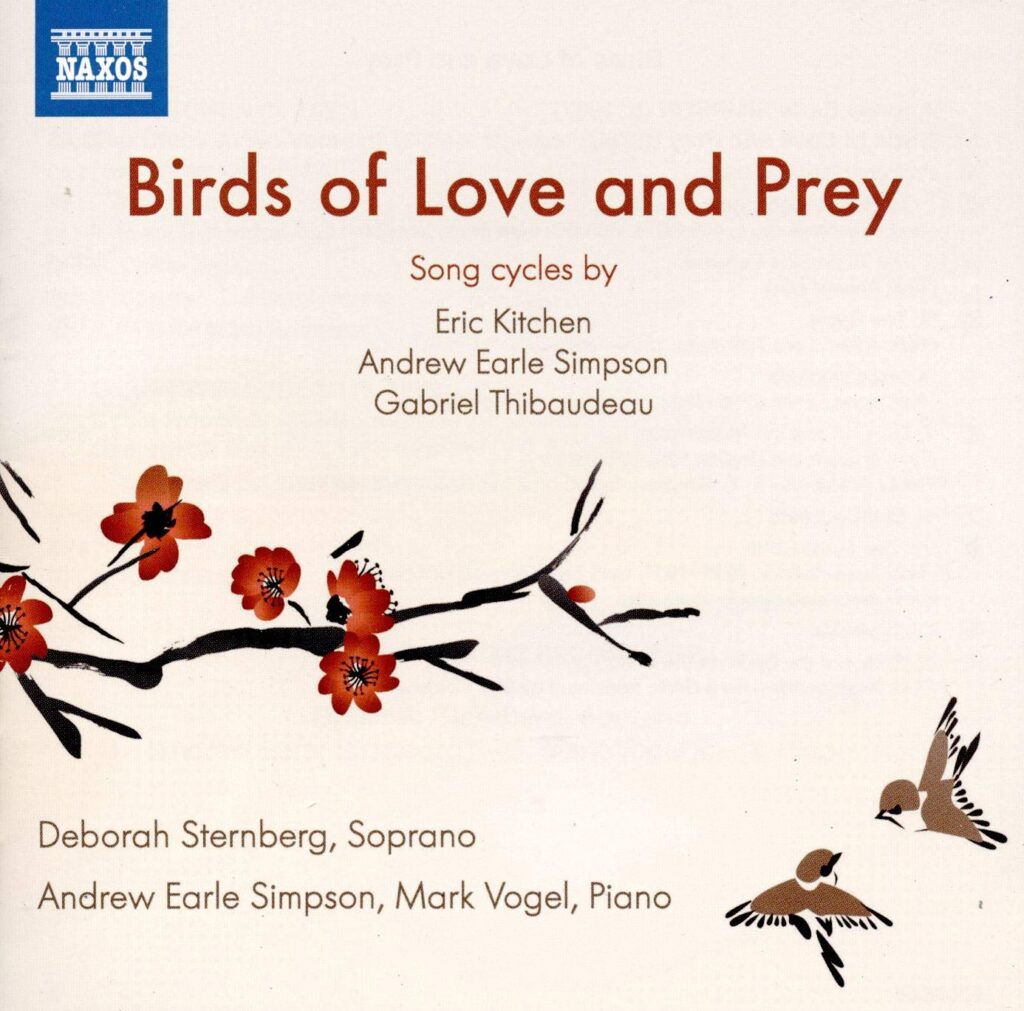 When the CD, on the Naxos label, was released in February 2020, Sternberg was scheduled to perform the works in recital at various venues in the DC area. Because of the pandemic, though, the CD has had to make its way into the world on its own. It can be heard through various streaming services (such as Spotify and Apple Music, and of course Naxos Music Library). All the tracks are available on YouTube. And, on March 28, 2021, it won a "Wammie" for Best Classical Album. (The Wammie is the Grammy-equivalent award for recordings that come out of the greater Washington DC area.)
Each of the three cycles uses poems having to do with birds, so Sternberg has, borrowing the title of the first work on the recording, entitled the whole CD Birds of Love and Prey. That first cycle, a fascinatingly varied one by Maryland-based composer Andrew Earle Simpson (b. 1967), takes advantage of Sternberg's secure vocal production and wide range. Sometimes the composer asks her to do stylized versions of bird song (that is, versions that he has stylized—he does not have the singer improvise), and Sternberg complies with a mesmerizing variety of sounds (all quite beautifully poised, never harsh or squawky). Simpson selected texts from across the centuries: Aristophanes (from, of course, The Birds), Keats, Jules Barbier (translated), and so on—all very contrasting and all set with great vividness and wit. I particularly enjoyed songs 3 and 4: a very human colloquy between a chickadee-like bird (male) and a "rosy-faced lovebird" who tells him off in no uncertain terms (the poet is anonymous), and Tennyson's powerful portrait of "The Eagle": it sits perched, watches with intense concentration, and then plunges to attack. Simpson accompanies his own cycle with vivid intensity.
The second cycle, by Eric Kitchen (another Marylander, b. 1951), is called The Olney Avian Verse of William Cowper, to texts by the noted nature poet and hymn-text writer Cowper (1731-1800), an honored precursor of Romantics such as Coleridge and Wordsworth. (This is the one cycle here that was not written directly for Sternberg. Though it dates from 2000, it has never been recorded before.) Kitchen's style is traditional and comforting—a bit like some of the gentler numbers in Aaron Copland's Twelve Poems of Emily Dickinson. A review of the CD in Fanfare magazine described Kitchen's work as "encompass[ing] a range of moods, from ruminative to cheerful. It is a charming, sometimes lovely song cycle, well sung by Sternberg and beautifully played by Mark Vogel."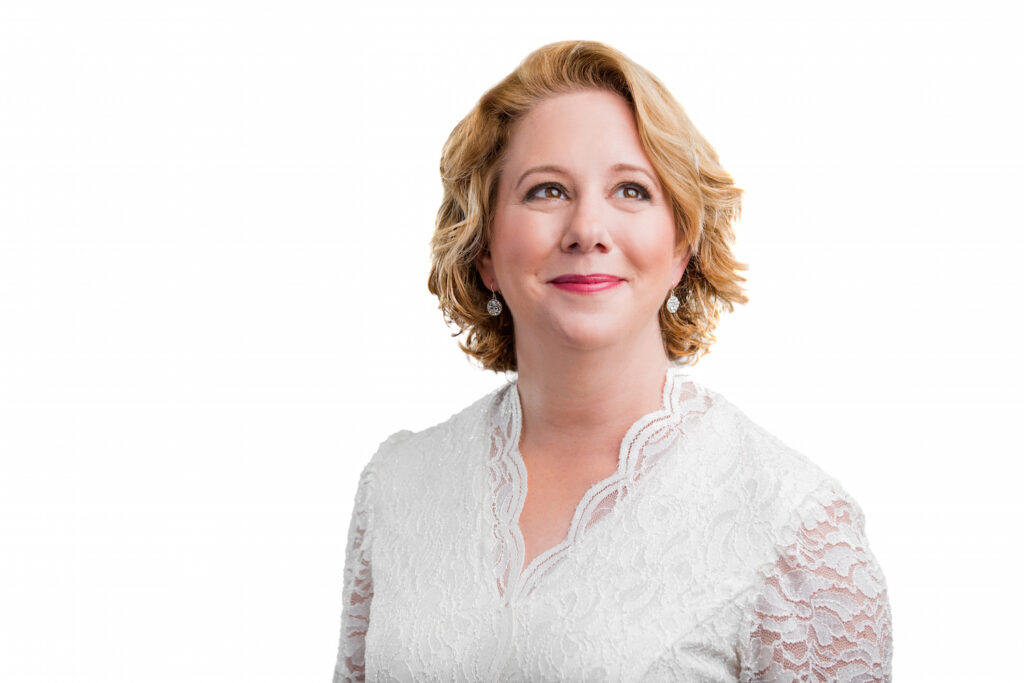 The CD concludes with Cycle Avicellus (2014) by Montreal-based composer and pianist Gabriel Thibaudeau (b. 1959). The poems are recent ones, in French, by Mykalle Bielinski, and include such evocative lines as: "De ton perchoir jusqu'au fond des histoires: Chante!" (in my translation: "From your perch on high, into the depth of histories/stories: Sing!") and "Ils partent on ne sait où quand l'hiver les saisit. / Vers les jardins d'infinis soleils!" ("They leave for nobody-knows-where when winter seizes them. / Toward gardens of numberless suns"). Thibaudeau describes his style as a kind of "modern impressionism," and the songs indeed sound at once familiar (Debussyan) and fresh.
The texts for all the songs on the CD can be found here. The beginning of each track can be heard here. The performances throughout are precise, full of character, and a delight to the ear—instantly attractive but gaining depth when heard a second and third time. And reminding us how vibrant the "classical-music" scene is nowadays and that many imaginative and communicative recent works need only a first-rate recorded performance to bring them to wide attention.
Ralph P. Locke[*]
Birds of Love and Prey. Three new song cycles: Andrew Earle Simpson, Birds of Love and Prey; Eric Kitchen, The Olney Avian Verse of William Cowper; Gabriel Thibaudeau, Cycle Avicellus.
Deborah Sternberg, soprano, with pianists Mark Vogel and (in his own work) Andrew Earle Simpson.
Naxos 8.579064. 61 minutes.
[*]Ralph P. Locke is emeritus professor of musicology at the University of Rochester's Eastman School of Music. Six of his articles have won the ASCAP-Deems Taylor Award for excellence in writing about music. His most recent two books are Musical Exoticism: Images and Reflections and Music and the Exotic from the Renaissance to Mozart (both Cambridge University Press). Both are now available in paperback; the second, also as an e-book. Ralph Locke also contributes to American Record Guide and to the online arts-magazines New York Arts, The Boston Musical Intelligencer, and The Arts Fuse (where a version of this review first appeared). His articles have appeared in major scholarly journals, in Oxford Music Online (Grove Dictionary), and in the program books of major opera houses, e.g., Santa Fe (New Mexico), Wexford (Ireland), Glyndebourne, Covent Garden, and the Bavarian State Opera (Munich).