London Oriana Choir has announced the launch of a new Choral Scholarship Programme , offering a select number of funded places for singers aged 18-25 for its 2021-22 season, as part of its commitment to support aspiring young singers.
The scheme is open to anyone who enjoys singing, whether those studying music, starting their music careers or simply wanting to expand their singing and performance opportunities.
This is an opportunity to join one of Britain's leading choral groups and one of the most exciting and versatile in London, performing in the capital, around the UK and abroad. Founded in 1973 by Leon Lovett, and under the baton of Dominic Ellis-Peckham since 2013, the choir has gone from strength to strength, performing music from classical baroque to classic rock at venues such as the O2 Arena, St Martin-in-the-Fields and the Royal Albert Hall, with broadcasts on BBC Radio 3, BBC Radio 4 and Classic FM.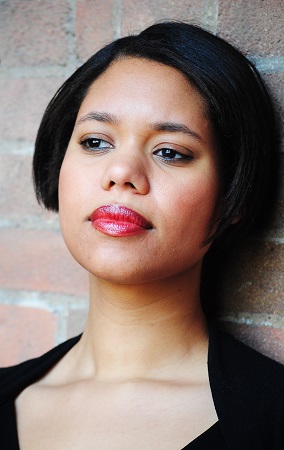 The choir has some big plans for its 2021/2022 season which they are keen for the selected scholarship singers to join. This includes taking part in the final year of five15. Launched in 2016, five15 is a project created by the choir to support and champion women composers through commissioning new works, increased concert programming, workshops, recordings and more, aiming to create a paradigm shift in people's perceptions of a typical composer. Hannah Kendall is being commissioned to write the final three commissions of the initiative, the last of which will performed at a festival concert in 2022 which will celebrate the other four resident composers: Cheryl Francis-Hoad, Rebecca Dale, Jessica Curry and Anna Disley-Simpson. Recordings will also be made of all the pieces commissioned under the programme during the last six years.
Successful candidates will also be able to join the choir from early November, in time to take part in its two Christmas concerts at St Clement Danes in the Strand and St James Piccadilly as well as other seasonal festivities.
Other benefits include a number of singing lessons from the choir's professional singing teacher Aimee Presswood and individual coaching sessions from Dominic Ellis-Peckham, the choir's musical director, as well as solo opportunities.
The deadline for applications is midnight on Sunday 31st October 2021. More about the scheme and how to apply can be found at www.londonoriana.com/scholarship .
Dominic Ellis-Peckham said: "We are very keen to expand the singing and performance opportunities available to young singers, wherever they are in their musical journey. The choir promotes five of our own concerts during the year and is frequently invited to perform in other events. We foster a friendly and supportive environment in the pursuit of musical excellence and have a keen shared purpose in developing our individual vocal skills, pushing ourselves with new and varied repertoire."
The choir's repertoire is wide-ranging, from early music through the great choral works to contemporary commissions, often accompanied by professional orchestras.  It has also worked with some of the world's biggest names in the industry including Madonna, Robert Plant of Led Zeppelin and Pete Towshend of The Who.  The choir performed in the world première of his 'Classic Quadrophenia' with the Royal Philharmonic Orchestra and Alfie Boe at the Royal Albert Hall to critical acclaim, as well as recording the piece for release on Deutsche Grammophon.
ABOVE: London Oriana Choir at Cutty Sark (c) Kathleen Holman