A funny thing happened at the Metropolitan Opera last Thursday, during the final performance of a recent run of Richard Strauss's Ariadne auf Naxos. In the silence after the applause following coloratura soprano Brenda Rae's rendition of Zerbinetta's famously difficult aria, "Großmächtige Prinzessin," a heckler stood up in one of the left-hand boxes, yelled "Madam, you have no technique!" and walked out.
The Met's PR apparatus immediately sprang into action, announcing that they would identify the "rogue audience member" so they could ban him from all future performances in the house—along with anyone else who does likewise. By way of explanation, a Met spokesperson said : "Although opera singers are vocal athletes, they should not be subjected to the kind of heckling that sports spectators get away with in stadiums." Critics of the Heckler , including one of Rae's vocal colleagues, her publicist, an earnest young opera administrator from Boston, and the Met itself were quoted as saying that this showed an unacceptable lack of "respect" for the hard work singers do.
Yet the Met management, not the Heckler, is disrespecting opera.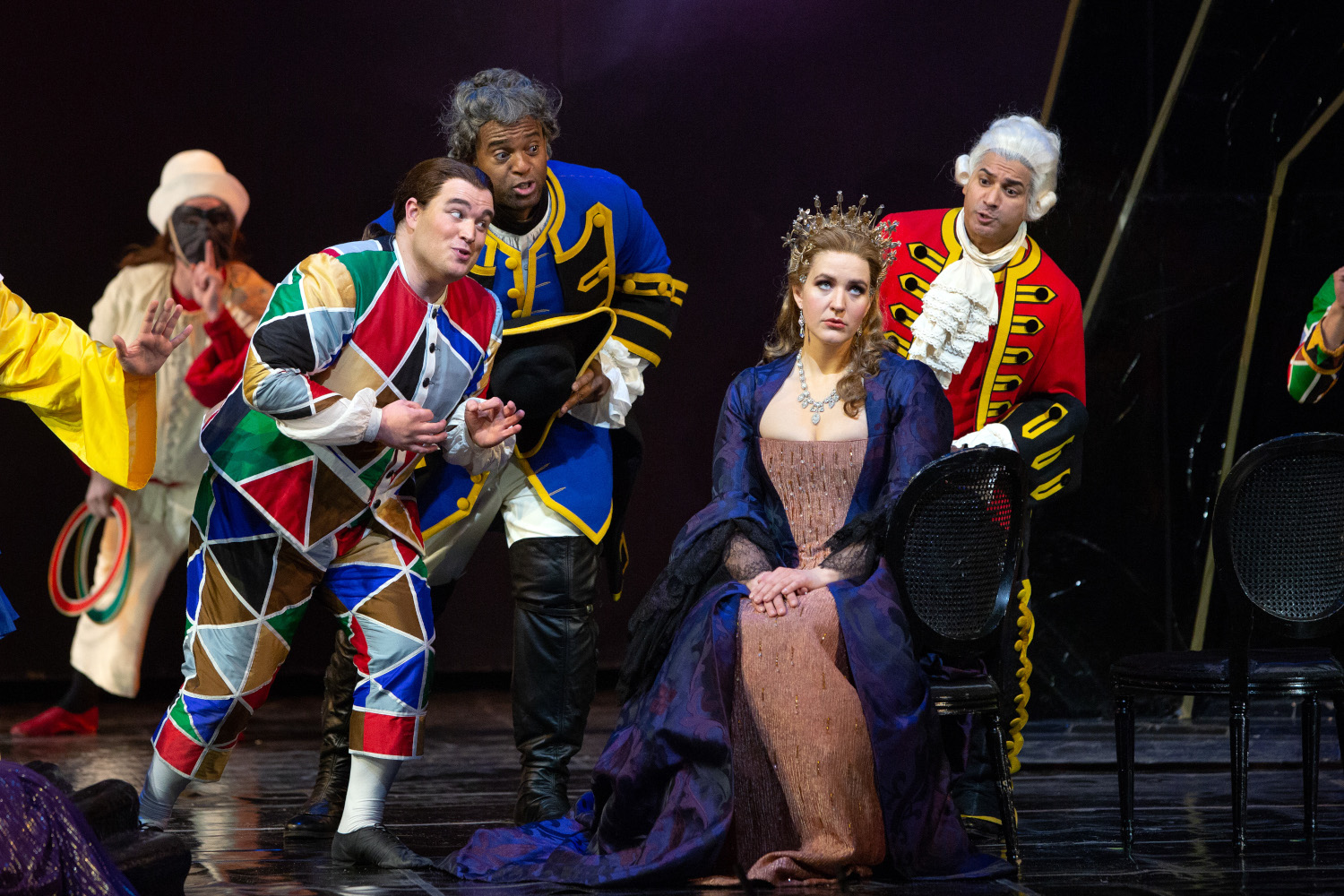 Let's begin with the sad truth: the Heckler was factually correct. Rae is a hard-working and accomplished singer forging a solid European career singing Handel and Mozart. Yet Zerbinetta's big aria is, some say, the most difficult technical challenge in the coloratura repertoire, and performing it at Lincoln Center (the world's largest opera house by cubic volume) requires more vocal power and a formidable technique than singing Pamina or Agrippina in Frankfurt. To judge from her performance Thursday, Ms. Rae simply doesn't have what it takes. Even in softer passages, she seemed to be pushing an undersized voice. In the higher registers, the timbre turned harsh and the intonation strayed. At the bottom, the voice was sometimes inaudible. Her runs were not always clean.
The Heckler's frustration might have been further fueled by the fact that the rest of the cast was surprisingly uneven as well. Mezzo Isabel Leonard, scheduled to sing the Composer, was replaced by her young cover, Olivia Vote, who sings comprimario roles at the Met. She gave it her all but remained inadequate in every respect. One can only applaud the Met for casting 35-year old soprano Lise Davidsen, the great hope for Wagnerian singing. Her voice is a marvel: a once-in-a-decade instrument that effortlessly fills the hall. Yet her Ariadne remains a work in progress: without either the emotional warmth or, somewhat surprisingly, the even vocal production required to do the role justice. Of the three nymphs, only the ever-reliable Tamara Mumford sang with the appropriately silky and nostalgic timbre.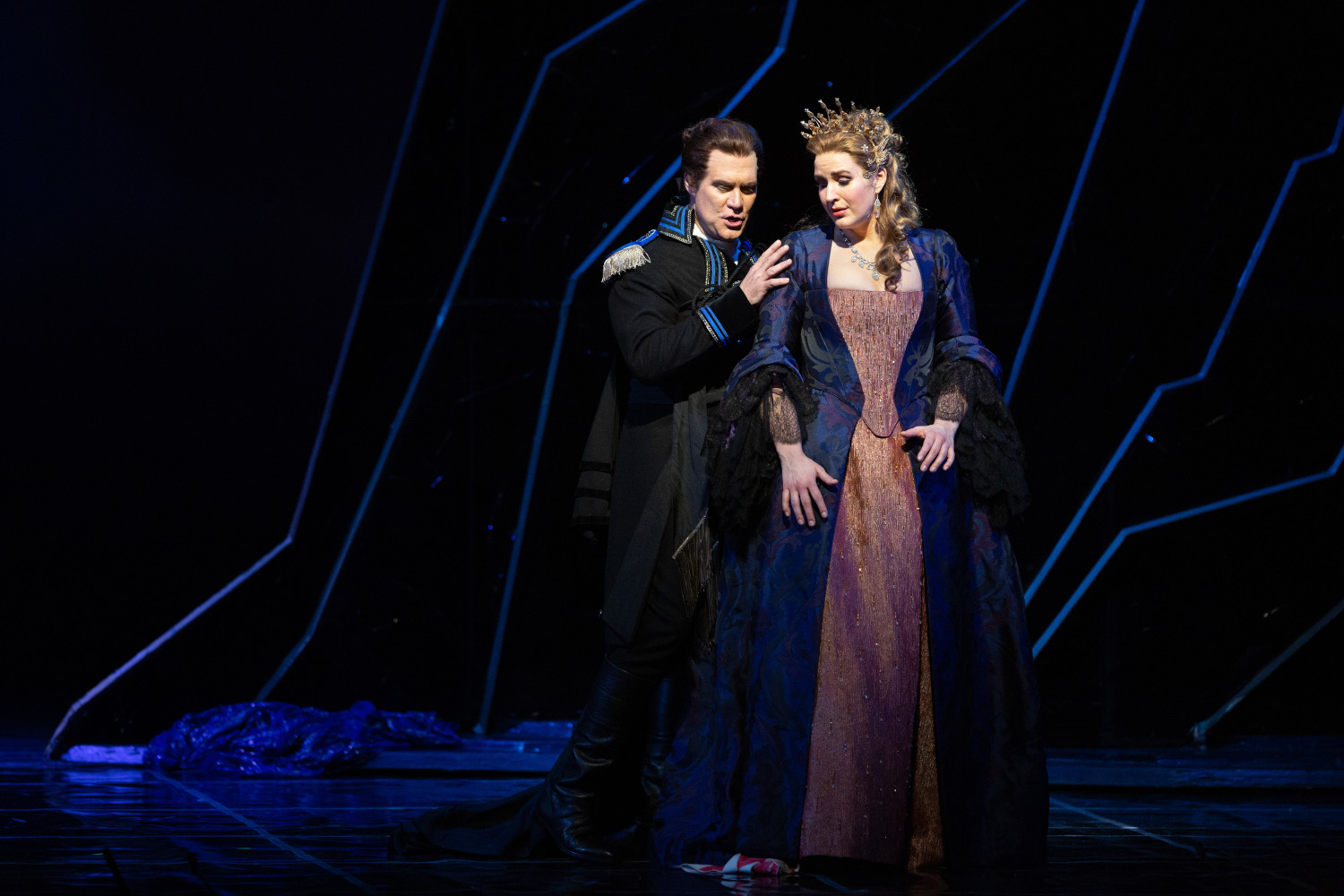 That left—oddly in this opera—the men as the standouts. Veteran baritone Johannes Kränzle was an avuncular music master with admirable diction in his native language. Retired star baritone Wolfgang Brendel gleefully overacted as the pompous Major-Domo. Sean Michael Plumb made an unobjectionable Harlekin. No tenor survives the punishingly high role of Bacchus unscathed, but Brandon Jovanovich came as close as I have ever heard on stage—at times singing with wonderful ease. Marek Janowski, seemingly oblivious of all around him, conducted with classy, non-nonsense restraint.
Whether the Heckler was right or wrong on the facts of the case, Ms. Rae's on-line defenders insist that hers is a tough job and she was trying hard, so we should give her a pass. Yet that does not excuse this level of performance at one of the world's great opera houses. Does every opera singer deserve a standing ovation—or polite applause—because they tried hard?
This is a concern especially with an opera like Ariadne. Despite the librettist Hugo von Hofmannsthal's hope that the opera would be recognized as great experimental drama and the composer Richard Strauss's belief that it would be forgotten as a trite distraction between Der Rosenkavalier and Die Frau ohne Schatten, it has entered the operatic canon as a "singer's opera"—that is, a work justified primarily by what great singers make of some of the most beautiful music ever written. On that score, let's set aside comparisons between Ms. Rae and Edita Gruberova, Kathleen Battle, Natalie Dessay, Diana Damrau and other great Met Zerbinetta's of recent decades. These were singers whose technical ease and personal stamp on the role created lifetime memories. (The archival footage available at Met-on-Demand leaves little doubt about the size of the gap.) My own memory and the recorded record suggest that Rae's performance did not even approach the standard set by less celebrated exponents of the role in the City, such as Kathleen Kim (most recently at the Met) or the forgotten fan favorite Gianna Rolandi (fifty years ago across the plaza), to name just two of dozens.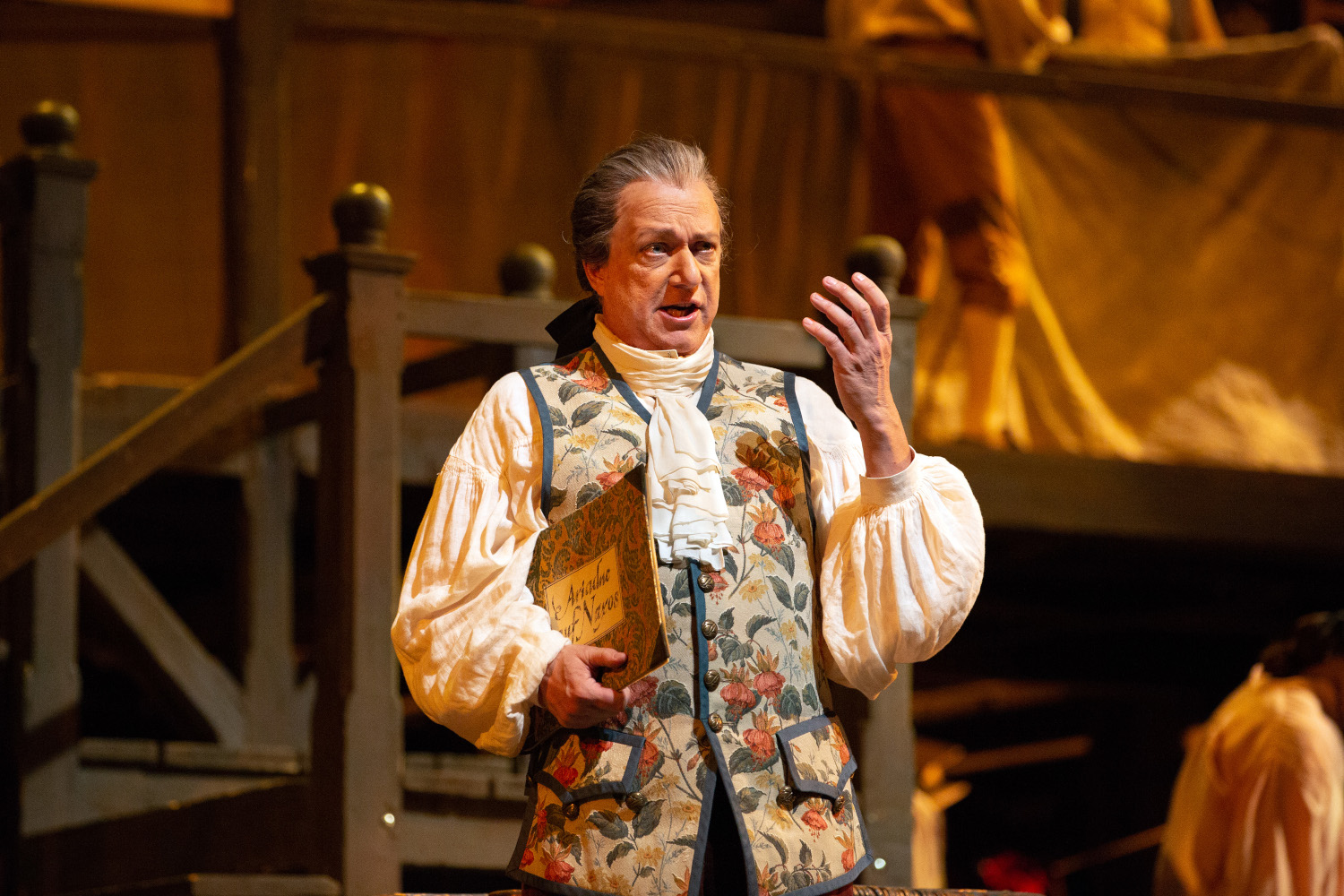 The claim by Met management that opera hecklers are little better than NY sports fans is equally misleading. As compared to his counterparts at Yankee Stadium, Thursday's Heckler behaved admirably. This was not the act of an egotistical or rude jerk who craves attention. To the contrary, far from basking for hours in the admiration of drunk bleacher buddies, he said his piece, then put his money where his mouth is by walking out into (we can only hope) permanent anonymity. Moreover, unlike Yankee fans, who regularly direct insults at the sex lives (not to mention girlfriends, wives, and mothers) of visiting outfielders, richly spiced with offensive language, our Heckler scrupulously avoided criticizing Ms. Rae personally. He kept his brief complaint professional, politely noting that she was not doing a world-class job. It was the equivalent (in baseball terms) of yelling at a Major League batter: "Sir, you can't hit a Major League curveball!" Hardly vulgar stuff.
Nor, in contrast to what critics seem to think, is heckling politically incorrect "hate speech" that serves no purpose except to make singers (or other audience members) feel bad about themselves. For centuries, actively discerning spectators who expect world-class excellence—and speak up if they do not receive it—have played an essential role in maintaining the operatic tradition as we know it. In the late 18th century, opera houses emerged as uniquely intimate spaces at the center of cities: nodes of civic and communal interaction where performers and listeners came face to face, unmediated by censors, ushers or rules. When discerning spectators liked what they heard, they held up performances with applause and cheers, forced encores, showered performers with confetti and flowers, and drew their carriages through the streets of cities after performances. When they disliked what they heard, they booed, hurled epithets, and even rioted. None other than Hector Berlioz was known to the city of Paris in his day not just as a composer and music critic, but as one of the sharpest wits on the floor of the opera house. Like Berlioz, knowledgeable connoisseurs respond viscerally to good or bad singing not because they are egotistical jerks, but because they care so deeply about opera as an art form.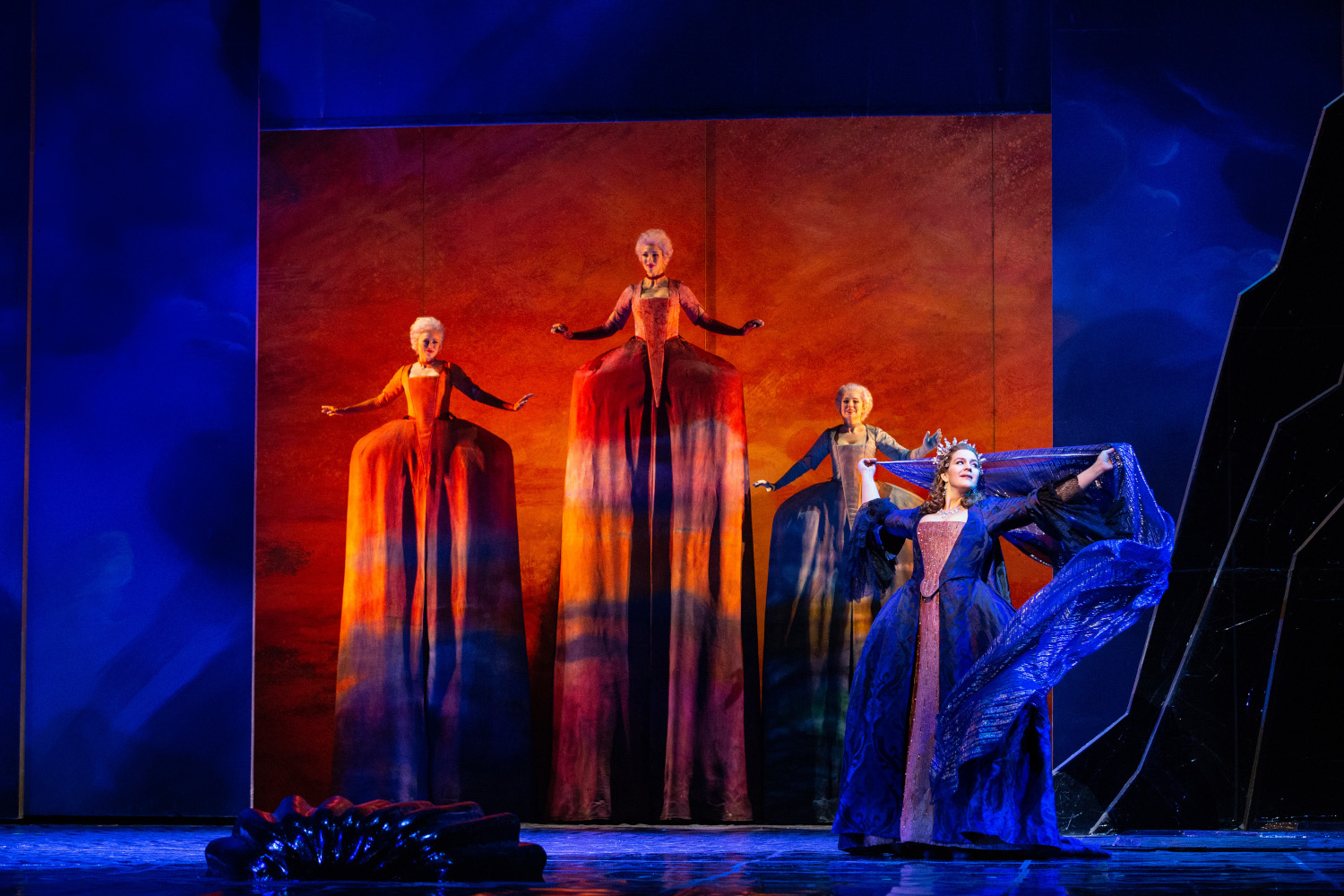 This tradition remains alive in parts of Europe—and not just among the infamous loggionisti of Parma and Milan . Audiences there are younger, more experienced and more invested in vocal art than those in America today—and often what they have to say is not just discerning, but remarkably witty. By contrast, active audience response to the quality of singing and playing in opera houses has withered in the US over the past generation—and one only hears heckling of the kind we heard on Thursday once or twice a year.
Yet these few hecklers remain the conscience of the opera world in an era when neither the house management (which increasingly hires singers because they look or sound good in HD close-ups) nor newspapers (yes, that means The New York Times, which almost never criticizes a singer) consistently refuse to perform that role. Hecklers speak truth to power—and the small controversies they create remind us all that something precious is at stake in opera.
Now the Met proposes to censor this last glimmer of authentic audience talkback in an utterly unprecedented way. Does someone who knows or cares (and has paid $300 or more for a box seat at one of the world's great houses) really surrender the right to express two seconds of pained public protest about a level of performance that is unprecedentedly low in living memory? Should every spectator now suppress their honest reactions and go along with the obligatory standing ovation? Are we really condemned to parrot the Met's own relentlessly positive PR about itself for fear of being banned from the house?
Andrew Moravcsik
---
Ariadne auf Naxos
Music composed by Richard Strauss
Libretto by Hugo von Hofmannsthal
Cast and production personnel:
Ariadne/Prima Donna…..Lise Davidsen
Bacchus/Tenor………..Brandon Jovanovich
Zerbinetta…………..Brenda Rae
The Composer…………Olivia Vote
Music Master…………Johannes Martin Kränzle
Harlekin…………….Sean Michael Plumb
Scaramuccio………….Alok Kumar
Truffaldin…………..Ryan Speedo Green
Brighella……………Miles Mykkanen
Najade………………Deanna Breiwick
Dryade………………Tamara Mumford
Echo………………..Maureen McKay
Major-domo…………..Wolfgang Brendel
Officer……………..Thomas Capobianco
Dancing Master……….Brenton Ryan
Wigmaker…………….Philip Cokorinos
Lackey………………Patrick Carfizzi
Piano Solo…………..Bryan Wagorn
Conductor……………Marek Janowski
Production…………..Elijah Moshinsky
Designer…………….Michael Yeargan
Lighting Designer…….Gil Wechsler
Stage Director……….Stephen Pickover
Metropolitan Opera House
March 17, 2022
Above: Lise Davidsen as Ariadne and Brenda Rae as Zerbinetta in Strauss's Ariadne auf Naxos.
All photos: Marty Sohl / Met Opera