'This concert takes us on a journey through everything in Mahler's world,' was presenter Dr Leah Broad's ambitious claim for this London Chamber Orchestra programme at St John's Smith Square. Whether it quite lived up to the hype is questionable, but the concert did offer an interesting juxtaposition of Mahler's musical expression of the optimism of youthful love and the resigned acknowledgement of mortality, and some very fine vocal and instrumental performances.
Mahler's First Symphony had a long gestation. Mahler began the work in the late 1880s and, titled 'Symphonic Poem in Two Parts', it was first performed in Budapest in 1889. It was poorly received and, dissatisfied himself with the work, Mahler when back to the drawing board. The revised version was heard in Hamberg in 1893, now titled 'Titan, a tone poem in symphonic form'. But, after a further performance of the five-movement work the following year in Weimar, Mahler revisited the score once more, discarding the original second movement, which had been titled 'Blumine', resulting in the (almost final) version of the First Symphony which was first conducted by Mahler himself in Berlin in 1896.
The discarded 'Blumine' had its own history, though. It had begun life as part of incidental music that Mahler had composed for a stage adaptation of Joseph Victor von Steffel's poem, Der Trompeter von Säkkingen (The Trumpeter of Sackingen) in Kassel in 1884, which presented the poem's narrative as seven tableaux vivants. The music that would later become Blumine originally accompanied the poem's 'Rhine Serenade'. The theatrical performance seems to have been well received, the Hessischen Morgenzeitung reporting on 25th June, 'The tableaux vivants on Scheffel's Trompeter von Säkkingen, for which music director Mahler had composed music full of thoroughly genuine feeling, succeeded splendidly and were enthusiastically applauded'.
However, Mahler seems to have invested little in the music – which he was obliged to provide to fulfil his contract at the Königliches Theater in Kassel – writing on 1st January 1885 to Fritz Löhr, 'My 'Trumpeter music' has been performed in Mannheim and is shortly to be performed in Wiesbaden and Karlsruhe.  All of course without any instigation whatsoever on my part.  For you know how little this work in particular concerns me.'  No performing material is extant except that which we now know as Blumine, though this score, too, like the early manuscripts of the First Symphony, was lost, and only rediscovered in 1959.  The work received its first performance since 1884 in 1967, under the baton of Benjamin Britten.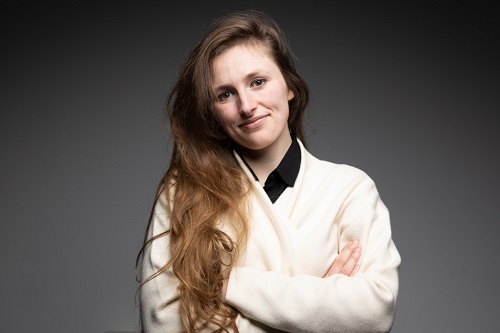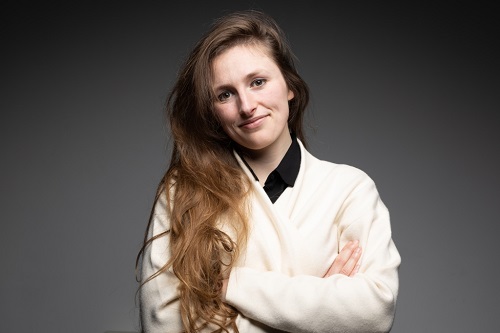 The conductor and critic Max Steinitzer recalled that Mahler thought his music for Trompeter was 'absolutely worthless', explaining, 'I have never heard of it since, but possibly some of it might still be at Kassel. He brought with him to Leipzig only the score of one movement, which I thought expressed its subject very well: in the moonlight Werner is playing a serenade across the Rhine to the castle where Margareta lives. However, Mahler found it too sentimental, fretted about it, and I had to give him my word to destroy the piano arrangement that I had made of it.'
Broad, however, sees rather more import in Blumine, suggesting it was inspired by Mahler's love for two women: initially, Johanna Richter, a singer at the opera house in Kassel, before she was supplanted in his heart by a married woman, Marion von Weber, with whom Mahler planned to elope … before his dreams were scuppered by von Weber's no-show at the railway station. Broad notes, 'on the last page of Blumine he wrote "To M. on her birthday", inscribing their romance into his score.' She describes the 1884 Blumine as 'full of overtly dramatic musical gestures'.
I have to say I found it rather more underwhelming – more film score than opera house – though it was beautifully played by the London Chamber Orchestra whose conductor, Christopher Warren-Green shaped both the atmospheric rustlings, fragments and intimations and the richer melodic threads with discernment, moving flexibly and persuasively between musical moods. As the muted tremolando of the opening warmed and deepened, there was a sense of a natural world awakening, the oboe's dreamy meandering finding direction and urgency, the trumpet's somewhat saccharine melody giving way to vivid surges of emotion. The sounds of the 'popular' were never far away, and the dance-like episodes were flushed with a youthful spirit. Warren-Green and the LCO captured the pluralism of Mahler's sound-world brilliantly, the elements colliding, conjoining and contrasting, somehow convincing the listener with their own strange 'logic'.
The remainder of the first half of the programme was devoted to an introduction to Mahler – the man, his music and his musical methods – and specifically to Schoenberg's chamber arrangement of Das Lied von der Erde, which was performed after the interval. Broad, the LCO musicians and the evening's two soloists, tenor John Findon and baritone Marcus Farnsworth, drew back the curtains on Mahler's early musical influences – those marching bands, organ grinders, ländler and völkisch melodies – and his instrumental palette, giving us a taster of the youthful longing, both tender and virile, of 'Von der Schönheit' and the lurching vigour of 'Der Trunkene im Frühling'.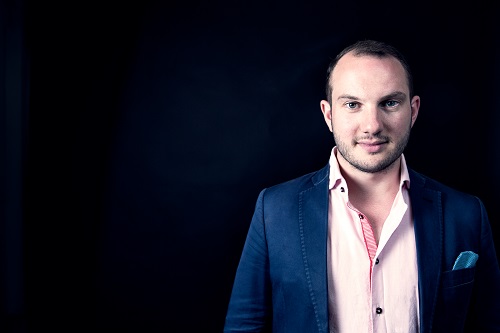 Schoenberg's (unfinished) arrangement of Mahler's epic 'vocal symphony', made for a private music society in Vienna, is effectively 'a musical detox', distilling the score for an ensemble of just fifteen players, including piano and harmonium. That's not to suggest there is an emotional blanching; rather, it's as if the monumental orchestral fabric has undergone a filtering which seems to reveal the essential spine and spirit of the work. This was an absorbing performance by the London Chamber Orchestra, the emotive twists and turns of Mahler's settings of German translations of six Chinese poems confidently negotiated. It seemed to me that the musicians were consciously playing both as soloists and as a cohesive ensemble. Eye-contact was taut and physical gestures were communicative. Warren-Green steered a tight ship, and with economical gestures crafted finely shaped details. The sparseness of texture was paradoxically enriching, shining as it did a light on individual colour, phrase, nuance. How satisfying and invigorating it was to see a viola bow airborne, a flute held proudly high, a cello's fingerboard climbed with such expressive intensity, a double bass pizzicato delivered with a virtuosic flourish.
Finton held his own in the face of Mahler's challenging writing for the tenor voice: if, as the line rose high, there was a little tension and pressure occasionally, that's completely understandably given the treacherousness of the path to the top. The tenor was also absolutely reliable and sure. There was sustained, even strength of line in the first song, 'Das Trinklied vom Jammer der Erde' (The Drinking Song of Earth's Misery), supported by some sterling horn playing, and controlled change of instrumental and vocal colour for the lurches from exultation to despair. 'Von der Jugend' was perky and sprightly, aided by some agile oboe and clarinet playfulness, and if 'Der Trunkene im Frühling' sometimes felt a little unyielding, then the solo flute and violin offered balance of weight and colour. Overall, Finton drew out both the heroic and the lyric strands, and there as a dramatic directness, enhanced by the smaller forces, which was engaging.
In contrast, intimacy and reflection characterised 'Der Einsame im Herbst', the wearied opening vocal descent of which was superbly controlled by Farnsworth, poised against fluttering strings punctuated by oboe and horn. The sweetness and lightness of the baritone's upper range emphasised the wistful quality of the song, and the drooping vocal phrases conveyed both vulnerability and resignation. In 'Von der Schönheit' the vocal line was impressively focused, especially given the sparseness of the initial instrumental support, and even in the quietest passage's the baritone's singing was truly communicative. Warren-Green deftly guided the players through the ever-changing musical landscape and the extended instrumental postlude was beautifully pensive.
The long final farewell, 'Der Abschied', seemed to slip into another time world, as the resonant gong was embraced by dark instrumental colours. Warren-Green skilfully managed the ebb and flow of the movement, the transitions between drift and motion as natural as breathing. The melancholy-laden march intermittently stirred itself, a languor weighing down its step, as it was pushed onwards by a terrible inevitability. Instrumental solos were impassioned and committed. Farnsworth's lovely baritone – smooth, warm, relaxed – softly conveyed the essential sadness, the final murmured 'ewig' dissolving gently into the silence of eternity.
Claire Seymour
Mahler Unwrapped:London Chamber Orchestra, Christopher Warren-Green (conductor), John Findon (tenor), Marcus Farnsworth (baritone), Dr Leah Broad (presenter)
Mahler – Blumine (trans. Baksa), Das Lied von der Erde (arr. Schoenberg)
St John's Smith Square, London; Tuesday 26th April 2022.
ABOVE: Marcus Farnsworth, John Findon, Christopher Warren-Green