When it comes to the style and essence of their music Ottorino Respighi and Luigi Dallapiccola really come from entirely different places. Church Windows and Il prigioniero, heard side by side, certainly sound profoundly different, although both are written for vast orchestral forces. Much of Respighi's music, although largely written before the birth of epic cinema, is entirely technicolour in its brilliance; Dallapiccola, especially in his powerful one-act opera Il prigioniero, sinks his teeth into serialism and the savage worlds of Alban Berg and Bartók.
It is somewhat ironic that the ecclesiastical religiosity of stained glass, with its narratives and symbolism drawn from the Bible, should provoke such violence in the music of the composers who have been inspired by it. John McCabe, in his 1974 The Chagall Windows, responded to Marc Chagall's stained glass with music that was in parts violent and anguished. Respighi, in his Vetrate di chiesa has magnificent clashes between 'Saint Michael the Archangel' and the soldiers of Satan – its very music is played out on a blaze of trombones and horns in a kind of warrior battle, only for Satan himself to be expelled on an almighty crash of the tam-tam. But perhaps even this is small-scale given the sheer grandiose proportions of 'Saint Gregory the Great' – music that is accompanied by bells and an organ and a typically dramatic endgame on a Respighian chord.
It's a work that is tailor-made for a great orchestra like the LSO – the strings were extraordinarily opulent and lush – playing with the kind of open-string breadth you would hear from Stokowski. There was almost no focal point where the brass felt they had to limit their power. And yet, there are moments where Respighi writes with the utmost delicacy – such as in 'The Matins of Saint Clare' – where the details of the score need to be heard; the harp and celeste almost have the delicacy of fading notes on papyrus so delicate is it. Here the LSO were extremely detailed in their phrasing; the skill needed entirely mapped out with the precise conducting from Antonio Pappano. It was a hugely enjoyable, epic performance of a work I doubt many people in the audience would have been familiar with.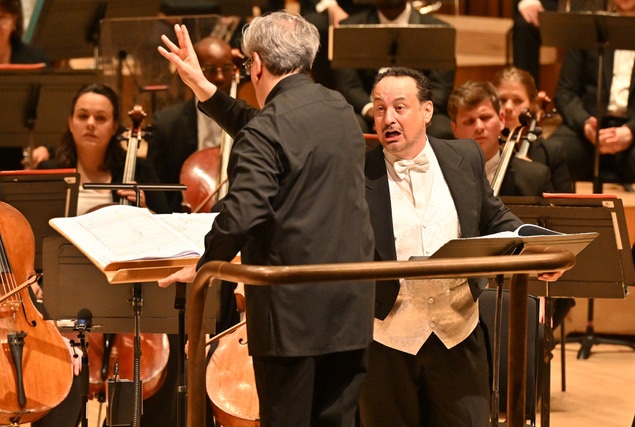 This would have likely applied to Dallapiccola's opera, too. Il prigioniero has sometimes been likened to Beethoven's Fidelio, although it has more in common, I think, with the truly great "Inquisition" works like Verdi's Don Carlos or Blacher's oratorio The Grand Inquisitor. The inspiration for the work began in 1939 when the composer's wife came across a short story in a book in a Paris market – 'La Torture par l'espérance' (Torture by Hope). The story is about a prisoner of the Spanish Inquisition who finding his cell door open goes outside where his increasing hopes of freedom reach their moment of ecstasy under the stars only to be thwarted by him being embraced by the Inquisitor. Dallapiccola did not start work on the opera until 1943 and did not finish the score until 1948. Its long period of creation is part of the reason its musical language is so driven towards serialism as the composer's style developed. If it may not differ substantially from his earlier works, what is new is a tremendous power in this work – the dissonance of the chords, the more metallicized tone of it. Like Webern, Dallapiccola uses his vast orchestra with substantial economy where only a few instruments create tension; at other times there are massive, crushing climaxes, especially with timpani.
There are only three main characters in the opera – and they predominantly work in large stretches of monologue. The Mother is the first character, written for mezzo-soprano. It is from her prologue that we get some idea of the period in which the opera is set – during the Inquisitions of Philip II. He has appeared to her in her dreams as a forbidding figure – she describes him as the son of a vulture with his eyes disappearing until only his sockets remain. The role was sung here by Ángeles Blancas Gulin with real power and heft. Her voice was lush and deeply expressive, almost a perfect vehicle for recalling in such rich and vivid detail her dream. This didn't feel like a simple narrative but a genuinely dark and deep reading of her torment – a brief study in neurosis it may well have been with rather a lot in common with Berg. Yet, she also managed to come across as empathetic as she listened to her son describe his ordeals of torture and how his faith in humanity had been restored by his Gaoler, his "fratello".
Eric Greene's Prisoner, at first a little on the reticent side vocally, gained strength, especially in his exchanges with Stefano Secco's duplicitous Gaoler.  Dallipiccola makes considerable demands on both the tenor and baritone – often they are required to sing in long set-pieces and within an opera that offers little in the sense of dramatic action.  Everything comes through the inflections in the voice. Secco was particularly good at making the Gaoler seem so chilling during the 'recognition scene' when the Prisoner suddenly finds himself in the arms of the Grand Inquisitor and suddenly hears the voice of his fratello. Greene would bring an unbearable sense of hopelessness to his voice during his final line when asked why his death may lead to his salvation; uttering "Freedom" his description of it was entirely devastating.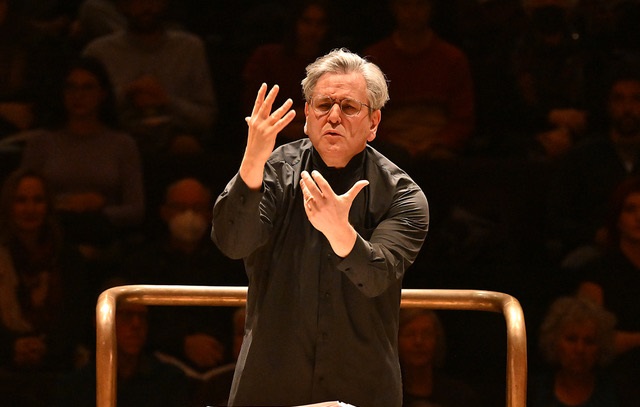 Dallapiccola's Il prigioniero may take as its subject and its setting the Inquisition, but it has more contemporary themes as well ones that dig deep into human motives. The lack of personality – we know no names throughout this work – gives this work a sense of universal scope; the idea of the Everyman, The Prisoner, is ours. Indeed, Dallapiccola's experience of internment is turned into something relatable. But we discover that the Prisoner's trust and faith is misplaced, that his feelings of brotherhood with his Gaoler are based on deceit and betrayal: he is The Inquisitor. After the opera's premiere it probably would not have escaped many listeners that the Second World War and alien occupation had thrown up an entire nexus of clandestine relationships between people that were based on deceit and betrayal. Dallapiccola's score is not modest in portraying this either – there are moments of tenderness, introspection and reflection beside terrifying explosions of horror and discord.
Antonio Pappano conducted a performance of it that was riveting. Il prigioniero is an opera that can sometimes be difficult to balance – and the question of where to place the chorus, who off-stage sing the intermezzos of set Psalm verses, was neatly resolved by placing them above the stalls high up into the circle. It felt both sinister and chilling but it also allowed Pappano to bring forward with chamber-like clarity some of Dallipiccola's precise scoring from the wonderfully characterised playing of the London Symphony Orchestra.
I'm not sure I regard Luigi Dallapiccola's Il prigioniero as one of the twentieth century's great operas, but this exceptional performance made a very persuasive case for it.
Marc Bridle
Ottorino Respighi – Church Windows
Luigi Dallapiccola – Il prigioniero
Ángeles Blancas Gulin – Mother, Eric Greene – Prisoner, Stefano Secco – Gaoler/grand Inquisitor, Egor Zhuravskii – First Priest, Chuma Sijeqa – Second Priest, London Symphony Chorus, Guildhall School Singers, Simon Halsey – chorus director, London Symphony Orchestra, Sir Anthony Pappano – conductor.
Barbican Hall, London Sunday 5th June 2022.