Tête à Tête: The Opera Festival 2022 is a-blossom with wild, unique and unexpected operatic shoots as the outlandish opera company continues to nurture theatre-makers with a diverse range of interests.
Running from 15 Augustto 11 September 2022 and taking burgeoning with life as its theme, the festival will sprout everything from the first ever beer-orientated opera about mediaeval women beer makers, taking place at an actual brewery (Besse: Water, Rye and Hops), to the world premiere of a 13 year old's first opera about love-consumed frogs and toads (Toadette, the Frog Opera), to an opera featuring a chorus of Indian priests, based on the ancient Indian epic poem Mahabharata (GANGA).
With the exception of the site-specific piece Besse: Water, Rye and Hops, King's Cross Summer Sounds event We Are The Monsters, and what the dog said to the harvest at Kings Place, the shows all take place at The Cockpit, Marylebone.
As ever, the Festival features long-standing Tête à Tête alumni and debutants alike and brings together artists from a myriad of countries: among the artists are composers from Austria, Argentina, Belgium, France, Iceland, India, Iran, Israel, Italy and the UK, plus performing companies from Birmingham, Hull, Manchester, Norfolk, Oxford and elsewhere in the UK.
Many of this year's operas explore themes of refugees and immigration: drawing on sea shanties, folktales, and found text, the performers of Voices of the Sands conjure the perilous sandbar Goodwin Sands in Kent to tell the stories of all those who have travelled and died there across the centuries; Landed tells the story of a Greek family arriving in England after fleeing the Suez Crisis, and asks how long you have to be somewhere before you're a 'local'; The Journey, inspired by the ongoing refugee crisis and featuring the refugee choir Citizens of the World Choir, is a universal and uplifting account of a Man who decides to escape the confines of his existence to travel in search of a better life.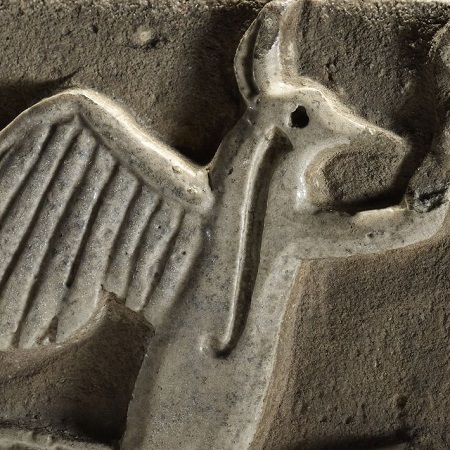 Two of the operas put the ever-intriguing Ancient Egypt in the spotlight: Mezzaterra combines pharaonic hieroglyphs, contemporary poetry and Arabic and European musical styles to explore writer Camille Maalawy's British-Egyptian heritage, whilst elsewhere, composer Susie Self brings She Is My Pharoah, a hip-hop infused performance art piece about the history of the Egyptian pharaoh Hatshepsut.
LGBTQ+ representation is strong as ever, this year. In 1936: Fishing, about a teenager's friendship with an older man that gets curtailed in the shadow of Oscar Wilde. Then, performance artist and self-confessed gender-outsider Alice d'Lumiere is back to reveal if she's now able to hold a note in The Trans Lady Sings – First Aria following her 2021 piece, Until the Trans Lady Sings, wherein Alice challenged herself to learn to sing within a year whilst wrestling with gender and vocal identities.
The escapist, gripping world of books has inspired many of the pieces in this year's festival, including:
The Red Room, which, set in 1930's Persia and based on a short story by the famous Iranian writer Sadegh Hedayat, is a Gothic horror opera about a traveller who, drawn into his host's world, discovers the secret of the Red Room.
Music and the Brain, from Iceland is an opera based on neurologist Oliver Sacks' Musicophilia which tells the story of a Singer whose successful career has been cut short by an accident. The resulting brain injury has caused her to lose the ability to comprehend music and perform.
A New England, an historic opera about Alfred the Great's tender relationship with his biographer Asser, a monk from Wales.
The Dong with a Luminous Nose, a magical tale of love and loss told in poetry, music and mime and based on Edward Lear's poem.
There is much comedy in store, from Module 471, a sci-fi comedy horror opera about a ship headed for destruction, to The Burning Question, about a female pope trying to get into heaven instead of hell so that she can relax, to The Crocodile of Old Kang Pow, in which the Marquis de Sade seeks his lost libido from a crocodile god, mixing opera, gospel, and swashbuckling puppetry.
A striking number of shows in this year's offering make one portmanteau show out of several short operas, a format which follows on from Tête à Tête's first steps into new opera.
Tickets for live performances at The Cockpit Theatre are priced at £15 (Full Price) and £5 (Affordable). King's Cross Summer Sounds is free to access.
The full programme for the 2022 festival can be found at Tête à Tête: The Opera Festival 2022.