Theodor Adorno called her 'the monster'; the wife of the writer Friedrich Torberg derided her as 'a grande dame and at the same time a cesspool'. Yet, Alma Mahler was also described as 'the most beautiful girl in Vienna'. Between 1902 and 1929 she married a trio of artists, composer Gustav Mahler, Bauhaus architect Walter Gropius and writer Franz Werfel, though there were countless more affairs and lovers, including a teenage romance with the painter Gustav Klimt and nights of hedonistic drinking with writer Erich Maria Remarque during the 1940s. Of her four children, only one survived – Anna Mahler, who herself married five times, and of whom Alma remarked in a letter to the Austrian artist Oskar Kokoschka in 1947, 'I haven't seen her since 1939 and this has not made my heart grow any fonder.'
She does, however, seem to have been affected by the death of her daughter, Manon – the 'angel' to whom Berg's Violin Concerto is dedicated – whose father was Gropius and who died of polio in 1935 at the age of eighteen. Alma did not attend her daughter's funeral in Venice, though, even though the year before she and Manon had stayed in Venice at a house named Oltre il Giardino, now a hotel and which gives Stephen McNeff's one-act opera, Beyond the Garden, its title.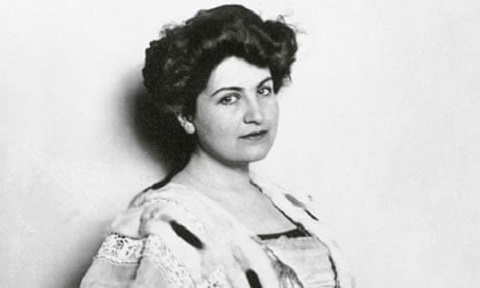 Beyond the Garden by McNeff and librettist Aoife Mannix is loosely inspired by the relationship between Alma and Manon.  It was premiered in Ljubljana, Slovenia in June 2020.  Though Alma's life provides a broad contour structuring the work, biographical elements are kept at one remove.  Names are changed. Alma becomes Ottilia – exiled in New York in 1964, aging, alone with her memories and fantasies.  Manon is ambiguously represented by Klara, a young interviewer, who arrives at Ottilia's apartment.  During the conversation that unfolds between them, time becomes fluid, as past events and personas intrude upon the present, and the boundaries between the real, remembered and imagined dissolve.
In this late-night, Three Choirs Festival performance of Beyond the Garden in All Saints Church, Hereford, the mezzo-soprano Susan Bickley was an imperious Ottilia, every inch the precious grande-dame, flamboyantly reliving past parties, places and romances, haughtily issues demands, and greeting Klara with the impatient complaint, "Where is my hat? What have you done with it?" Initially, soprano Alison Rose's Klara was forthright and confident; she'd done her research and was eager to get to the truth, drawing Ottilia back to the present, reminding her of her age and her ill-health. As the conversation proceeded, however, Bickley and Rose exposed the relationship between the two women as unstable and complex. For, from the start, the aura of the deceased Manon hovered, "A white angel by the open window sips a glass of wine, her lips red with blood", and the connection between Alma's dead daughter and the young interviewer remained ambiguous.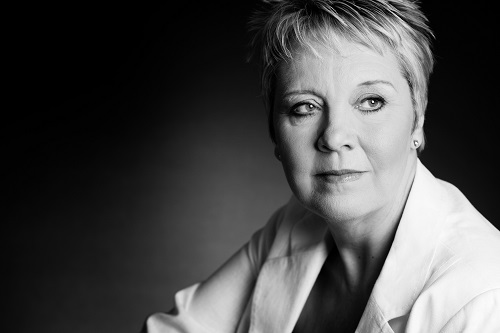 Increasingly, their exchanges grew more antagonistic.  Contemptuously, Bickley's Ottilia scorned, "How will you catch a man dressed like a fish?"  When she gave Klara a gift, a doll in a black box, Rose conveyed Klara's disquiet, shuddering at dolls' "cold eyes, china faces, how they are always watching from the corners, not alive … whispering you must be pure, be beautiful".  Again, Ottilia sneered, "Don't be so ungrateful.  You'll never get a husband if you carry on like this", but Klara's retort, sung with piercing precision was just as barbed: "How many husbands did you collect?  How many lovers did you neglect? … You impaled worms like men on a hook. … You had men for breakfast, dinner, it's no wonder that you never got thinner […] Those boys who fell in your bed had a nasty habit of waking dead."  Yet, there were also moments of affection, and Bickley, softening and warming her mezzo, captured some of the aging Ottilia's former spirit and verve, inviting Klara to dance, party and share a drink – "Let's drink to being young and beautiful and in love" – creating an intimacy between them.
As she sank into the remembered past, Bickley skilfully exposed Ottilia's vulnerability, the raw wounds under the showy surface, the cracks in the relationships that she celebrated.  Recalling her own artistic promise, she remembered how Mahler "made me swear I wouldn't sing my own songs". Elsewhere she was triumphant, declaring of another lover, "He painted me in flames", only for Klara to puncture the façade: "You aborted his baby, stole his letters, left him broken and alone … played grieving widow … a spider spinning fine webs, not a muse but a whore."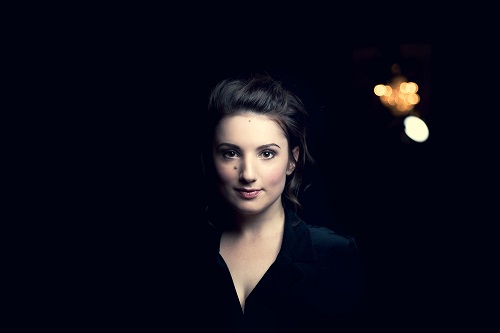 Time and again she challenged the aging woman with the truth: "Aren't you ashamed?" But, Ottilia, ever more embedded within the cocoon of reminiscence, ignored her questions, preferring to reflect upon the "beautiful girl" whom "Narcissus stole her from me". 'Hearing' knocks at the door, Ottilia invited in "Papa", who had died when she was just thirteen: "I've always wanted you to meet my angel". Klara dismissed her fantasies, "Stuff and nonsense, there's no such thing as ghosts", probing, "weren't you just looking for your father?" – the man who painted her in a garden from which she has never escaped. At times, though, Rose revealed Klara's more sympathetic side, "Madame, that's a trick of the light. Time doesn't run backwards no matter how fast we flee."
McNeff's vocal parts respect the natural rhythms of the text and both singers enunciated clearly, enabling their characters' words to be clearly heard. The varied colours and wide range of Bickley's mezzo-soprano conveyed Ottilia's complexity, and she used dynamics effectively to dramatise her instability. Rose's clear, bright and strongly focused soprano – which frequently had to negotiate rapid large leaps, and did so nimbly and accurately – communicated Klara's confidence and youth, and she modulated the tone effectively towards the close to indicate her waning presence in Ottilia's present consciousness, as she herself was increasingly drawn into the ambiguous blurring of the real and the imagined.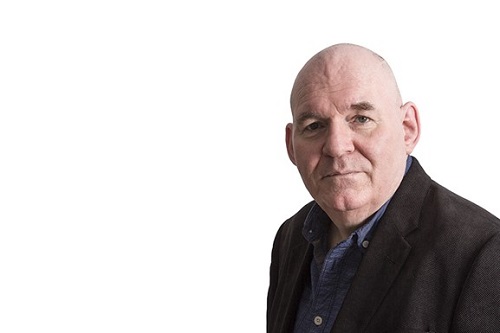 Gemini ensemble, comprising harp, percussion, violin, clarinet and double bass, provided a supportive soundscape, the instrumental voices subtly commenting on the unfolding action in preparatory and summative interludes, as individual colours and motifs developed themes in an unobtrusive way. The instrumental score also added variety, slipping into Broadway, jazz and dance idioms, bringing Ottilia's memories to life with immediacy and altering the pace and mood. McNeff's writing is challenging and there was much fine soloistic playing, while the ensemble was held together and guided with assurance by conductor Dominic Wheeler.
Beyond the Garden is perhaps more duet-cantata than opera. There are no 'staged' elements other than a few props (a table, vase of flowers, the offending doll), and no suggestion of any 'action'. But, McNeff and Mannix sensitively explore themes of loss and loneliness, reminiscence and regret, and show how memory can become a means to write the story of our lives that we would like to read, just as Alma Mahler seemingly had the power to manipulate emotions and weave illusions.
In Beyond the Garden, where reality ends and illusions begin remains unclear.  But, ultimately the illusions cannot save Ottilia from herself, as her closing lines confirm: "But now, look, swirling white blossom! It's snowing in the garden and I am alone."
Claire Seymour
Beyond the Garden: an opera in one act for two singers
Stephen McNeff (composer), Aoife Mannix (libretto)
Ottilia – Susan Bickley, Klara – Alison Rose; Conductor – Dominic Wheeler, Gemini (Caroline Balding – violin, Gabriella Jones – harp, Alexander Ferkey – double bass, Ian Mitchell – clarinet, Sam Wilson – percussion)
All Saints Church, Hereford; Tuesday 25th July 2022.
ABOVE: Alma Mahler's garden in Venice (as it is today)