In his final years, celebrated film and opera director Franco Zeffirelli came to be closely associated with the Teatro dell'Opera di Roma, which shared his traditionalist view of opera staging. To commemorate the one hundredth anniversary of his birth, the company has revived his 1992 production of Ruggiero Leoncavallo's Pagliacci.
As one expects from Zeffirelli, the production is a hyper-realistic spectacle that packs the stage with riotously colorful extras riding bicycles, popping balloons, performing gymnastics, breathing fire, clowning, singing, dancing and carrying out small side-plots.
Amidst the chaos, Zeffirelli has compelling insights into the plot His deeper interpretation tracks closely his celebrated 1981 La Scala production of this opera, which opera-lovers may know from the superb film starring Plácido Domingo, Teresa Stratas and Juan Pons. Even the smallest details—individual gestures, choral blocking, the position of various stage elements—are identical.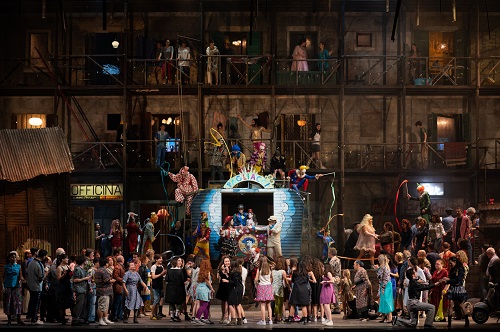 Only the setting differs: while the La Scala version takes place in an early 20th century Italian countryside, the Rome version unfolds an Italian city around the late 1960s with appropriate cars, clothing, cops and a black-and-white TV set. Fortunately, Zeffirelli manages to direct (just) enough attention for the deadly emotional game among the principals for the ending to make sense. Overall, this production is a worthy tribute to a great opera director.
The night I attended, singing by the first cast was uneven, but improved as the night went on.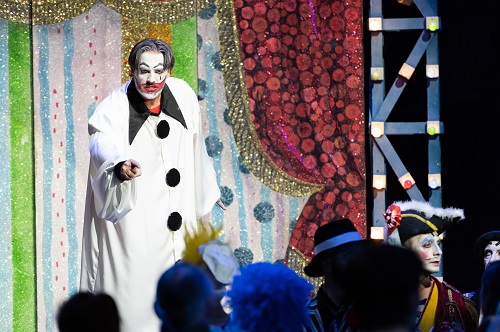 American tenor Brian Jagde has hit the operatic big time in recent years. He was announced to be singing indisposed. Indeed, the bottom of the voiced sounded wooly—odd for a singer who began his career as a baritone. Yet he used brilliantly focused high notes—above all, in the critical range from F to A that makes or breaks any performance of "Vesti la giubba"—to convey Canio's passion, pain and anger. He is a singer I would like to hear again.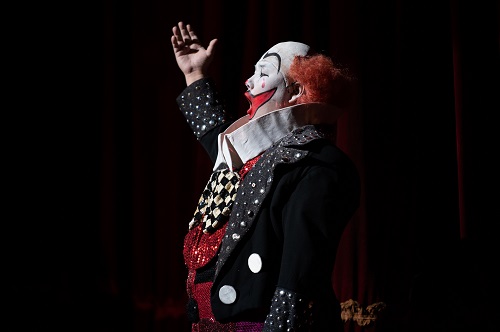 Mongolian baritone Amartuvshin Enkhbat has also recently broken into top houses, having worked his way up through the Italian provinces. He possesses an extraordinarily powerful and dark-hued voice, to which he adds clear diction and subtle pianissimi—a package that recalls legendary dramatic baritones of the past. His was an impressive—even, by modern standards, world-class—portrayal of the Tonio. Yet, in the end, he seemed to lack both the vocal focus in lower-lying passages and dramatic conviction as a vengeful character that I have heard him bring to roles like Rigoletto.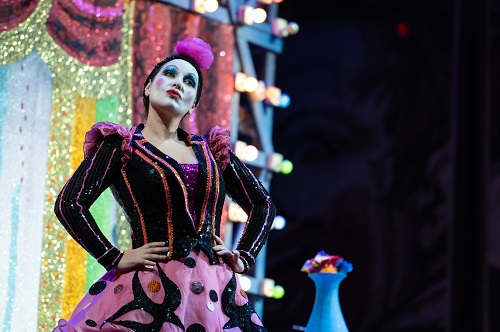 While the Jagde and Enkhbat are rising stars, Georgian soprano Nino Machaidze has sung worldwide for nearly two decades. She is known for combining coloratura technique with intense expressiveness. Perhaps this was just an off night, but she sounded alarmingly unfocused in the first act, though more dramatically and musically compelling in the opera's final scene.
Two Italians rounded out the principals. Young tenor Matteo Falcier sang with sweet elegance in Harlequin's serenade, while baritone Vittorio Prato cast an earnest and slightly pallid impression as Silvio.
Veteran conductor Daniel Oren, who heads opera companies in Salerno and the Arena di Verona, encouraged brash orchestral and choral support to this boisterous performance.
Andrew Moravcsik
Canio – Brian Jagde, Nedda – Nino Machaidze, Tonio – Amartuvshin Enkhbat, Bappe – Matteo Falcier, Silvio – Vittorio Prato, Primo Contadino – Fabio Tinalli, Secondo Contadino – Giuseppe Ruggiero; Director – Franco Zeffirelli, Conductor – Daniel Oren, Costume Designer – Raimonda Gaetani, Maestro di Coro – Ciro Visco
Teatro dell'Opera di Roma, Rome; Wednesday 15th March 2023.
All images (c) Fabrizio Sansoni