To Hampshire and The Grange for the second of what should for me be three productions of Così fan tutte this summer. I cannot yet comment on Munich (Benedict Andrews/Vladimir Jurowski) but Oslo (Katrine Wiedemann/Tobias Ringborg) makes for an interesting comparison. Both had good casts, though if pushed, I should say The Grange had the edge. Though there were a good few things to admire in conductor and orchestra in Oslo, here the wonderful Bournemouth Symphony Orchestra and an inspired Kirill Karabits unquestionably offered the superior experience. It was, however, in staging that the greatest contrast was to be found. Whereas Katrine Wiedemann's production sometimes verged on the bizarre and failed to add up to more than the sum of its parts, Martin Lloyd-Evans trod a highly 'traditional' line. Neither seemed to me especially revelatory, though by the same token, neither lacked positive qualities. Ultimately, though, it was difficult not to conclude that both would have benefited from a greater dose of abstraction – or, paradoxically, even historical specificity – so as to penetrate more closely to the (broken) heart of Mozart and Da Ponte's extraordinary musical laboratory.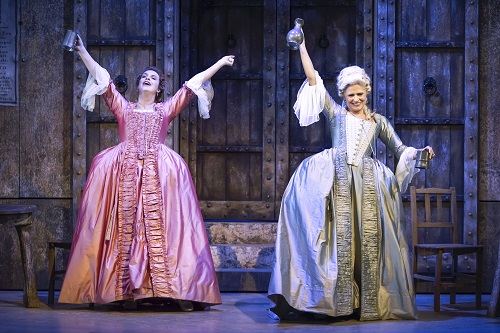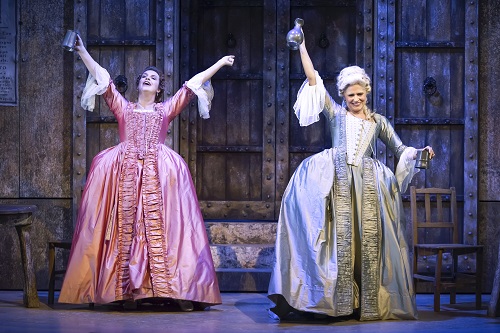 Here, Così is set somewhere on the Bay of Naples – we see advertisements for visits to Herculaneum and Vesuvius – in the eighteenth century. Nothing wrong with that, of course: we do not need a multi-storey carpark for the sake of it. But whereas, say, Oliver Platt's 2018 production for Opera Holland Park, one of the best I have seen, used that setting to go further, to venture into the work's exquisite, sadistic cruelty via the commedia dell'arte, this seems content to stay where it is and to offer an often fresh eye for detail within that framework. There is a nice sense of a world beyond, of a tavern in which intrigue takes place, populated by recognisable human beings. There is a definite ear for music, action often carefully choreographed so as to fit rhythm and even harmony: not at all something we can take for granted, however much we should be able to. That, presumably, was a matter for both director and cast; whoever is responsible should be duly congratulated. I was less sure about the second-act portrayal of Fiordiligi and Dorabella as drunk. I can understand why one might wish to resort to some sort of drug to 'explain' their actions, but ultimately that seems to me to miss the point of the action (singular). It certainly, however, chimed with the state of some of the audience, newly returned from the long interval, heartily signalling their approval. There was nothing, then, to scare away the horses, which may well have been the intention.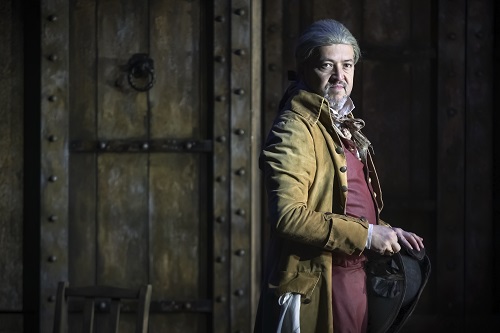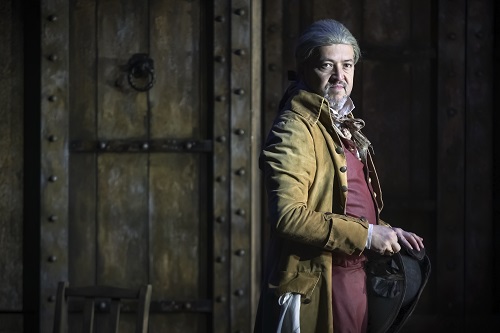 Karabits and the orchestra, however, provided deeper insight aplenty, in a performance that seemed almost to have come from the golden age of orchestral Mozart. It was probably not faultless; what, apart from Mozart, is? But I cannot recall a single slip, which would usually register with stark clarity in so cruel a score. More to the point, tone was warm and variegated; articulation was telling, without drawing narcissistic attention to itself; and line and tempi proved quite without reproach. Karabits's equally musical and theatrical reading offered great cumulative power and wisdom, and orchestral soloists played like angels. So often, one fears that orchestral Mozart has been lost forever; Karabits and the Bournemouth SO showed this categorically not to be the case. I am usually a sceptic when it comes to harpsichord continuo playing during orchestral passages. Peter Davies's contribution was, however, a model of its kind: neither exhibitionistic nor impeding, but rather enabling performance and, briefly on occasion, beguiling too.
Samantha Clarke impressed greatly as Fiordiligi, her performance truly building towards an explosive 'Come scoglio'. Kitty Whately, also Holland Park's Dorabella, proved every inch – note? – her equal, yet properly different in character. Their collaborative chemistry was notable, as was that between Nicholas Lester's Guglielmo and Alessandro Fisher's Ferrando, both offering finely sung and acted performances, similarly (yet differently!) differentiated. Da Ponte and still more Mozart offer, in a sense, all that is needed here, yet that is arguably only to beg the question. Christian Senn's presented a wily and subtle master of ceremonies in Don Alfonso. Carolina Lippo's complementary Despina was alert and knowing, no mere caricature, 'Una donna a quindici anni' a brilliant welcome back after the interval. Even the chorus, sharply directed by Lloyd-Evans, made an uncommonly fine musico-dramatic mark. If one must choose, it will always be the score; in that respect, we could not reasonably have hoped for better.
Mark Berry
Wolfgang Amadeus Mozart: Così fan tutte, KV 588
Fiordiligi – Samantha Clarke, Dorabella – Kitty Whately, Guglielmo – Nicholas Lester, Ferrando – Alessandro Fisher, Despina – Carolina Lippo, Don Alfonso – Christian Senn; Director – Martin Lloyd-Evans, Conductor – Kirill Karabits, Designs – Dick Bird, Lighting – Johanna Town, Grange Festival Chorus (chorus master: Tom Primrose), Bournemouth Symphony Orchestra.
Grange Festival Opera, New Alresford, Hampshire; Saturday 10th June 2023.
ABOVE: Nicholas Lester (Guglielmo); Kitty Whately (Dorabella); Samantha Clarke (Fiordiligi); Alessandro Fisher (Ferrando) © Craig Fuller