For many, the greatest English composer since Purcell and the greatest English composer of opera tout court, Harrison Birtwistle died little more than a fortnight before this concert. Even for those more sceptical, or with other candidates, his was a titanic presence not only in English and British music, but in the music of the twentieth- and twenty-first centuries. With the partial exception of Elgar, here, rightly or wrongly, was the first major composer from this island viewed in his lifetime with equal esteem by the rest of the world. Was anyone ever disappointed by a Birtwistle work? Some were repelled, true, yet they were usually those who knew nothing of music and cared less, wishing simply to strike a reactionary pose. The claim that Britten walked out of the premiere of Punch and Judy seems almost certainly untrue – why would he? – though it does not stop the story being repeated. (I suppose I am at least part-guilty here.) The sheer quality – and individual quality at that – of each work was breath-taking. It was, then, a fitting albeit unexpected tribute, in a programme long planned, to have this concert dedicated to Birtwistle's memory.
Deep Time has gone deeper, I think, but Edward Gardner's performance with the LPO nonetheless gave a good sense of its essence, of 'how it goes'. A typical and typically unique opening, dark and ominous, growled, formed, developed, layers of geological sediment, both material and metaphorical, beginning to overlap, punctured and once again formed by shafts and shards of light. Processes, 'natural' and 'mechanical', the latter not a million miles from the clocks as well as the heavier industry of northern historical landscapes, had us ask initially whether the strange yet familiar musical juggernaut passing before us were animate or inanimate: Harrison's Clocks or Minotaur? Or, as Birtwistle himself pointed out: 'geologic time,' as 'first proposed by the eighteenth-century Scottish geologist James Hutton,' involving 'a perpetual cycle of rock erosion, sedimentation and formation for which there is "no vestige of a beginning, no prospect of an end".'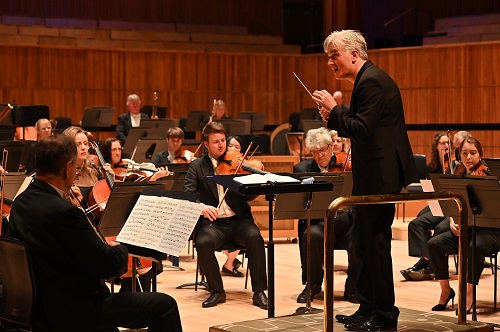 Process, however, and drama – and colour, what colour! Birtwistle and Brahms probably do not have much in common, though their CDs sit close, alphabetically, on my shelves – likewise those of Britten and Boulez, contributing to a host of difficult relationships, sometimes shading into antipathies. Nonetheless, music by Birtwistle and Brahms shares a characteristic in that, though sometimes decried as lacking in colour compared, say, to fantastical creations from French and Russian schools, as soon as one listens, a myriad of colours opens up beneath the surface, in fact coming together to form that surface. In Brahms's case, I once heard that likened to the magic of a pond: not meant unkindly, far from it. Here, it is a slice of geological landscape and its ecosystem. How does it fit together? It is difficult to say, though hocket appears to provide both glue and dynamism: continuity in discontinuity. Vertical shocks and after-shocks help form its beauty, but as so often, so does the landscape behind: changing, yet probably on account of our shifting standpoint, rather than its. Birtwistle's memorial for Peter Maxwell Davies, premiered in 2017 by Daniel Barenboim, continued his own endless parade.
Das Lied von der Erde can be understood, or at least experienced, as a memorial too, though it should no more be reduced to that than should Deep Time. For me – others may differ –Mahler ideally requires a firmer view; it is 'conductor's music' in an emphatic sense, though certainly not only that. It can take many views, from Boulez to Haitink, Klemperer to Bernstein, but here Gardner seemed too ready to act, at least until the final song, as 'accompanist'. This was a performance, at any rate, that, again until that long, final farewell, sounded very much as song-cycle rather than symphony. Fair enough, one might say; is that not a view in itself? And nowhere, after all, does Mahler call Das Lied a symphony. True, though surely there is an implicit call for greater continuity than we heard here. On the performance's own terms, though, we heard estimable contributions by Magdalena Kožená, Andrew Staples, and the LPO, and were mercifully not subjected to a perverse standpoint, to a determination to do things to Mahler's score, which can all too readily prove the obverse side to the 'personal' coin.
Staples opened the cruel (to the tenor) first song not only valiantly, but with great success, a supportive Gardner doubtless drawing on his long operatic experience to unsure that the singer could be heard. If the orchestra sounded at times a little harsh – beyond, I think, the demands of sardonic mood – that was probably more a matter of the Festival Hall acoustic, especially in the Stalls, than a mark of interpretation. Its performance, like that of Staples, was in any case admirably clear and pointed, teeming (perhaps not entirely unlike Birtwistle's piece) with life/death. 'Dunkel ist das Leben, ist der Tod.' The difference between ice and fire was mediated on a knife-edge by sweet LPO violins.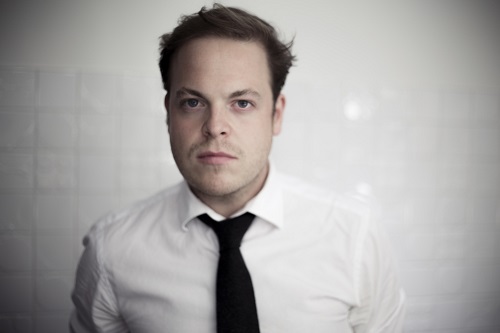 Kožená's approach, ineffably sincere, unquestionably rooted in the verbal text, had an instrumental quality to it too, especially in the second song, 'Der Einsame im Herbst', as if her voice were another woodwind instrument, perhaps a chalumeau, joining the LPO consort. Ambiguity between twin needs for peace and refreshment ('Ja, gib mir Ruh', ich hab' Erquickung not!') was fundamental, the contrast with a bright-eyed 'Von der Jugend' (Staples) clear and meaningful. Nicely etched – one could well-nigh hear the brushstrokes – it was in turn succeeded in contrast by an expressive 'Von der Schönheit' from Kožená. A vivid orchestral parade could have been a little sharper, but resonances with earlier works made their point: another 'endless parade'. Within the song, moreover, Kožená characterised with keen sense of drama contrasts between outer sections and more volatile middle, the steed's mane tossed in frenzy. Staples and Gardner forged a sense of touching intimacy in 'Der Trunkene im Frühling', as if the forest Siegfried had finally attained the capacity to reflect. Throughout, we heard intriguing contrasts and much lovely detail; slightly lacking, whether by default or design, was that symphonic guiding thread.
The dark opening chords of 'Der Abschied' brought, in context, momentary remembrance of Deep Time, but more so, a sense of fate so as necessarily to introduce oboe and other solos. It was time for a long farewell, Kožená's entry thoughtfully heralded by the arrival of a text message somewhere in the audience. Even that, however, could not stop the sun sinking as flute and mezzo sang. Kožená painted the landscape beautifully, not least the floating moon, 'wie eine Silberbarke'. It was a world of silver and shadows, of moonlight, like Birtwistle's very different landscape both physical and metaphysical. With the crucial new vista between 'letzten Lebewohl' and 'Ich sehne mich', as with subsequent return to darkness, not only did Kožená's voice bloom, but the performance turned decisively to symphonic mode; via Schopenhauerian metaphysics, fate was proclaimed the order of the day. On that latter turn, the aural sky turned crimson; and so began the inexorable tread to eternal peace. 'Ich suche Ruhe für mein einsam Herz.' And so it felt, woodwind barbs notwithstanding. For this might be death, but it was no longer dark; that had been life. A radiant, deeply moving, final farewell was heard and felt. With the fragile, ineffably touching advent of the mandolin, tears began to flow, reflected in heavenly (celestial) arpeggios from, yes, the celesta. 'Aufs neu! Allüberall und ewig blauen licht die Fernen!' A glimpse, then, of eternity: 'Ewig … ewig …'.
Mark Berry
Birtwistle: Deep Time; Mahler: Das Lied von der Erde.
Magdalena Kožená (mezzo-soprano), Andrew Staples (tenor), London Philharmonic Orchestra, Edward Gardner (conductor).
Royal Festival Hall, London; Friday 6th May 2022.
ABOVE: Magdalena Kožená