The final concert of the Philhamonia Orchestra's Spring-Summer season came to an end with that greatest of Mahler blockbuster symphonies, the choral 'Resurrection'. It also marked the end of Santtu-Matias Rouvali's first full season as the orchestra's Principal Conductor. Some orchestras have a knack of signing the right conductors – the Sinopoli decade was much better for the Philharmonia than many would really admit – and Rouvali has proven to be an inspired choice. Some may find his interventionist style a little grating, his willingness to look deep into the scores and add bits here and there can upset purists; the results, however, are often fascinating. I doubt I shall ever forget one of the most riveting and powerful performances of Ravel's Boléro or a shattering 'Leningrad' Symphony that spoke with such tragic irony to cities like Kiev facing destruction today.
Rouvali concerts are very striking for the power that he gets from his orchestra; in part, I put this down to him being a percussionist. He strikes me as a conductor who understands that performances thrive on the big sound but he's gifted enough to realise where and when it needs controlling. Mahler probably asks this of conductors more than any other symphonic composer although Rouvali didn't come into this 'Resurrection' entirely unprepared having already climbed the summit of Richard Strauss's Alpine Symphony often enough to realise that these great spiritual heights are entirely attainable.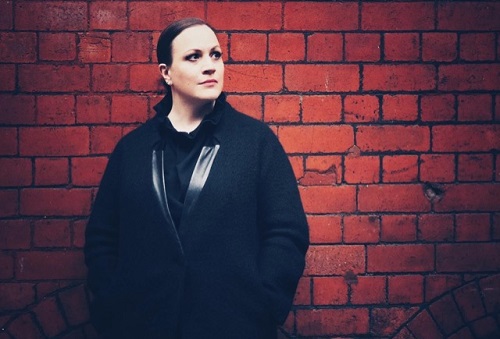 It's was strikingly clear that Rouvali had put some thought into what he wanted this performance to sound like before he even had the orchestra play a note of the symphony. A lot of preparation went into orchestral seating – divided violins, cellos beside the first violins, violas next to the second, double basses behind the two harps and alongside horns rather than the more conventional seating next to trombones and tuba. So much Mahler is about conflict, is about centrifugal forces that pull the music apart but not before it has established a powerful momentum to do that. But, in many performances this can sound unbalanced almost as if the spiritual, metaphysical and earthbound battles in the orchestra have already been decided. Rouvali made this 'Resurrection' a true conflict and you heard it from the very opening of the first movement's tragic funeral march – pretty much near the Allegro maestoso Mahler wants – where the desolation of the dark strings on the left-hand side of the orchestra had a genuine counterbalance to the hints of the Dies Irae you hear in the brass on the right side. This was, in fact, a truly stereophonic performance. If you listen to the BBC Radio 3 broadcast you will hear exactly what Rouvali wanted; as an example of great Mahler sound projection it shares much with Barbirolli's magnificent New Philharmonia Mahler Sixth on EMI.
There had been much in the first movement to enjoy – an aching romantic quality to the strings – especially cellos – and some gorgeous swells that felt as if they were growing in size rather than just being imposed. The Philharmonia is not a colourless orchestra and that was especially true of the string playing here which had an impressive ability to shift between light and dark tones. Rouvali's propensity for extremes of tempi can, in Mahler, seem more than just a headrush. It might be an example of just running into climaxes and clipping them off sharply; or, there might be a dynamic intensity here. It made for an exciting entry into the Dies Irae. The Andante again showed the beauty of the orchestra's strings, and the wisdom of the seating with such clear lines coming through. Not an ounce of stiffness here. The Scherzo felt – just – at the right speed, although a fraction slower and it would have dragged.
"Urlicht" can sometimes – possibly more often than not – leave me rather cold in many live performances. Not here. The mezzo Jennifer Johnston was spellbinding – again almost stereophonic in that way in which a halo of rich sound seemed to surround her, most of it her own magnificent voice like a crown wrapped in gold and velvet. This music can elude many singers, but here Johnstone was aided by some orchestral playing that owed more to divinity than any earthier tones. It made the stormy opening of the Final movement all the more shattering, as if Rouvali was smashing a China doll to open the gates to the Last Judgment.
So much happens in this single movement, its scale is so vast, it is like an entire symphony within the 'Resurrection'. Rouvali seemed to make our journey towards its climax a swift one not that he ignored the structure of this vast movement's gear changes to get us there. I don't think off-stage bands were always crystal clear, even though I think I have heard them played in this hall from identical places. Mari Eriksmoen's soprano – perhaps because she was singing from the score – didn't really seem to catch fire. It didn't hint at unpreparedness, it just lacked colour and tone where Johnston would again shine. It was telling that when both soloists join the chorus in the final climax only the mezzo seemed to reach through in any notable way. And the Philharmonia Chorus were superlative, pressing forward and with the tempo unconstrained so the effect of their singing – so wonderfully articulated with the rainbow of basses stretching across to sopranos – became a drama within the performance.
One interesting outcome of this performance was a visual one. For the first time in a very long time – quite possibly since I heard Bernard Haitink conduct Mahler's Third with the Berlin Philharmonic – have I spent so much time watching the timpani and percussion playing. I haven't previously noticed a third timpanist sneak in towards the end of the final movement, for example. In part, the fascination with turning one's eyes towards this section was because Rouvali lavished such precise detail on them – and they were wonderfully projected too. There was nothing half-hearted about the playing, but nor was it overpowering. The same applied to the brass – magnificently played, but never allowed to stray too far into the rest of the orchestra or overwhelm the chorus.
This had been, I think, a superb 'Resurrection'. There had been some incandescent playing, perfect timing, a sense of occasion to it. It was recorded by BBC Radio 3 and is entirely worth the 80-minutes it will take to listen to.
On BBC Sounds for 30 days: https://www.bbc.co.uk/sounds/play/m0017tzr
Marc Bridle
Mari Eriksmoen – soprano, Jennifer Johnston – mezzo-soprano, Philharmonia Chorus, Philharmonia Orchestra – Santu-Matia Rouvali, conductor
Royal Festival Hall, London; Wednesday 8th June 2022.
ABOVE: Santtu Rouvali © Marco Borggreve