Charcoaled-eyes and glitter-tears. Swirling coils of murky smoke. Twilight-zone lighting. Sensuousness verging on violence. Certainly not what Handel's wealthy Roman patrons would have experienced when the young composer presented private performances of his secular cantatas in their palatial homes, during his Italian sojourn of 1707-10. But, nestled close to each other, and to the performers, those eighteenth-century Roman audiences must have felt some of the excitement of hearing something new, 'up close' and 'edgy' – if opera, deemed immoral by the Pope, was banned from the public stage, then simply bring it indoors – that director Adele Thomas invited the audience at the similarly intimate Stone Nest to relish when she transformed four of Handel's cantatas into vividly communicative music-dance theatre.
In the Realms of Sorrow is a two-hour, high-octane rhapsody on love distressing, deluded and denied. The chic shabbiness of Stone Nest, the 'grunge meets high-camp' design and costumes, and the kinetic flamboyance of the performances combined to ratchet up the intensity and immediacy of the distress relayed by the female protagonists of Handel's four cantatas, whose sufferings rove from grief to despair to ecstasy.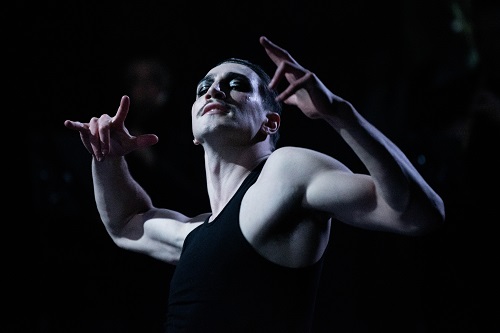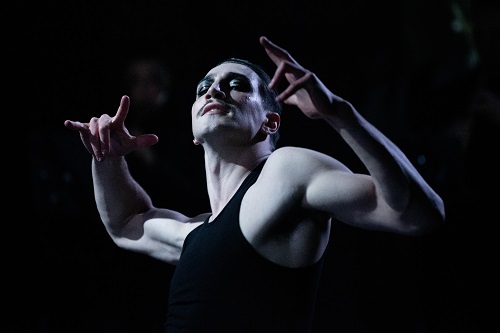 Countertenor James Laing's narrator, singing composer Héloïse Werner's musical interjections, invited us into the realms of sorrow and linked the cantatas. Tilting a thin, black cigarette from elegantly poised fingers, Laing's supercilious sneer and ramrod posture emitted an eerie arrogance as he slowly traversed the central square, interacting with the eight musicians and dancer Jonathon Luke Baker, or haughtily observed the feminine agonies from the side-lines. Baker similarly threaded through the cantatas, assuming the role of absent male characters. Transforming from the transfigured Thyrsis to the scornful Rinaldo, from the drowned Leandro to the tyrannical Nero, the dancer's expressive impact was remarkable, just about holding back from all-out physical histrionics, and channelling Freddie Mercury's 'break free' boldness, as he lithely spun and sinewed, and threw himself with abandon onto the stone floor.
LHF Music Director Laurence Cummings led his eight musicians from the harpsichord. Adeptly managing the sightline challenges, the musicians circled the singers, sometimes stepping forwards to participate in the action – Cummings himself entered the action to shower Baker with a goblet of glittering stardust – and playing, often from memory, with a paradoxical blend of gutsiness and grace. Werner's fade ins-outs, that framed and linked the cantatas, were sonic sleights-of-ear, morphing out of Handel's motifs into strange harmonies and percussive echoes. The instrumental explosion which prefaced the second half – all double-bass thumps (literally) and oboe jangles – was disconcerting and thrilling in equal measure.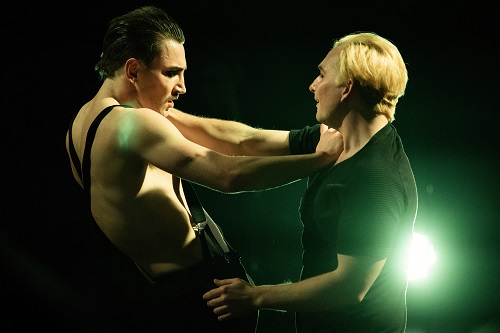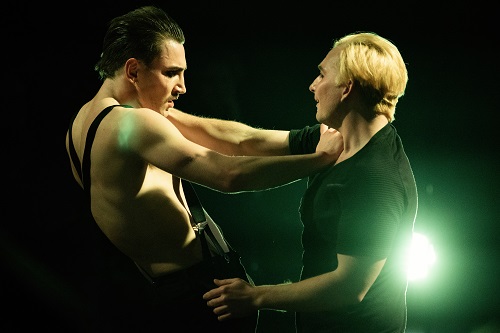 Some of Handel's secular cantatas are fairly slight – just a couple of arias linked by brief recitatives, and with minimal instrumental accompaniment. But, Il delirio amoroso (The madness of love) is a much more substantial dramatic scena, with an extensive sinfonia for strings, oboe and continuo – oboist Oonah Lee got things stylishly underway here – which was first performed at that palace of Cardinal Benedetto in May 1707. It depicts the distress of Chloris who, having been rejected by Thyrsis, descends into Hades in search of him, only to be spurned once more, before transporting him to Elysium. Countertenor Patrick Terry was our increasingly feverish Chloris, his tone pure and clean, his manner expressive but never exaggerated. The lyricism of the simpler episodes – there's a lovely, deceptively gentle minuet – was complemented by strong, nimble passagework. And, in his first aria, Choris's fluctuating emotions were conveyed by leader Roderigo Checa's deliciously insouciant virtuosity, his bow caressing and dancing with undemonstrative beauty.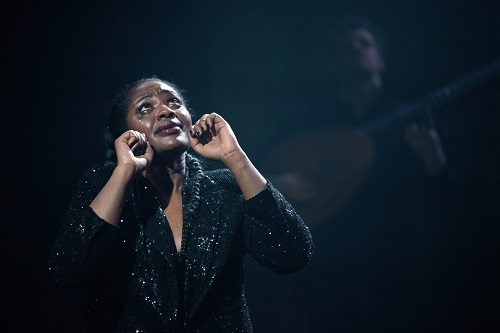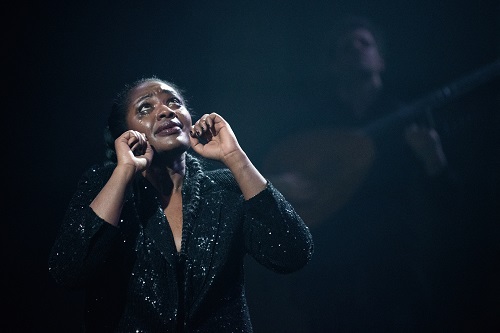 Armida abbandonata was one of the 40 cantatas that Handel wrote for Marquis Ruspoli. Singing from the gallery, soprano Nardus Williams communicated the mental anguish of Tasso's lovelorn sorceress after Rinaldo has escaped her bewitching, besotted clutches. Indignant vengeance – she imagines scuppering his seaward journey by conjuring the creatures of the deep – segued into vulnerability, and Williams brilliantly shifted between rage and grief, a tint of darkness in her radiant soprano intimately Armida's inner defencelessness. Handel turned to the Greek myth of Hero and Leandro in Ero e Leandra, which was probably composed for Cardinal Pietro Ottoboni in 1707. Singing with a lovely fluency, light agility and sure sense of style, soprano Soraya Mafi was a despairing Hero, discovering her lover drowned, tearing out her hair, and then joining him in the dark waters. Mafi's strong tone and expressive nuance, and her graceful partnership with Baker, made the torments of this mythic heroine very 'real' and pressing.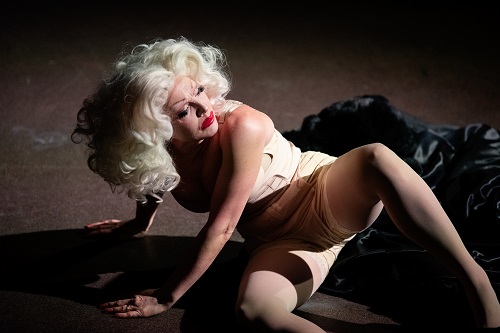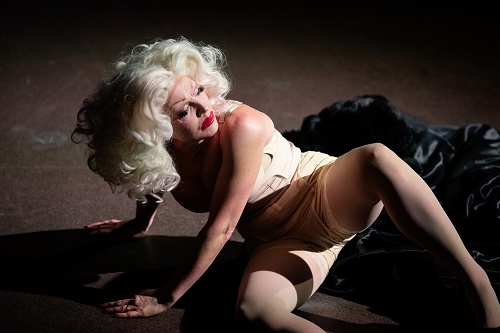 Agrippina condotto o morire (Agrippina condemned to death) was probably another of Ruspoli's cantatas. Composed in 1708 it was a showpiece for the soprano, Margherita Durastante, who was also a protege of Ruspoli. Here, the wild emotional fluctuations of the scheming Roman empress were communicated with visceral theatricality by soprano Claire Booth, in full Norma Desmond mode. This aging Hollywood starlet traversed violent mental peaks and nadirs, from frightening fury to helpless resignation, Booth's virtuosity almost vicious in its intensity. This was a performance of searing impact. Throwing her luxuriant black fur to the ground, ripping off her platinum blonde wig, she collapsed in exhaustion and despair – all the while Baker's Nero prowled the gallery above, resplendently coiffed with outrageous, black, tumbling tresses worthy of the most flamboyant Restoration peacock.
Straying into high-camp and histrionics, brilliantly sung and played, In the Realms of Sorrow gives 'authenticity' an entirely new meaning, and one which probably wouldn't please the HIP purists. One can't help but think that Handel would have loved it!
The London Handel festival continues until 18 March.
Claire Seymour
In the Realms of Sorrow
Handel: Il delirio amoroso HWV 99; Armida abbandonata HWV 105; Ero e Leandro HWV 150; Agrippina condotta a morire HWV 110; additional composition by Héloïse Werner
James Laing (countertenor), Patrick Terry (countertenor), Nardus Williams (soprano), Soraya Mafi (soprano), Claire Booth (soprano)and dancer Jonathon Luke Baker (dancer); Adele Thomas (director), Laurence Cummings (musical director), Hannah Clark (set and costume design), Josh Pharo (lighting and video design), Emma Woods (choreographer), Thom Shaw (make-up and wigs)
London Handel Festival, Stone Nest, London; Thursday 2nd March 2023.
ABOVE: Jonathan Luke Baker & Soraya Mafi, In the Realms of Sorrow © Camilla Greenwell