Back in August, when I spoke to Sholto Kynoch about this year's Oxford Lieder Festival, he told me that one of the things he was most looking forward to, as Artistic Director, was being able to welcome the French soprano Patricia Petibon to the Festival for the first time. So, I couldn't miss Petibon's Sunday evening recital in the Holywell Music Room, with the pianist Susan Manoff, which presented an eclectic programme of music by French, Spanish, American and Latin American composers; blurred the boundaries between genres and forms, and the serious and the popular; and confirmed Petibon's reputation as a maverick who delights in pushing the envelope, and whose performances are notable for their emotional intensity and theatrical extravagance.
Before Petibon's recital, though, the Korean bass singer Wonsick Oh and the British pianist Aron Goldin presented the Emerging Artists showcase. Wonsick has a lovely rich, chocolately bass, just right for Tchaikovsky's 'Nyet tolko tot kto znal' (None but the lonely heart) which he sang with firm line, breadth and authority, while also responding flexibly to the song's wistfulness. Goldin was an eloquent and responsive partner both here and in Rachmaninov's 'Ne Poi Krasavitas' (Oh do note sing, fair maiden), in the latter beautifully shaping the introductory melody above the low pedal and providing nuanced drama to support Wonsick's low, dark lyricism. Their programme included two Korean songs: 'Resonance' by the contemporary composer Hak Joon Yun, the melancholy sentiments of which were alleviated by blossoming warmth at the close, evoking the image of the eternal song of water ever flowing; and 'Oh Mountain' by Dong-Su Shin which was composed in the aftermath of the Korean War, and which again showcased the deep darkness of Wonsick's low bass and his commanding stage presence.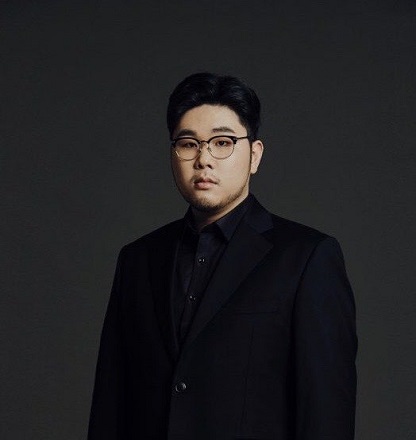 In fact, 'recital' doesn't seem the right word to describe a performance by Petibon. On this occasion she unleashed song, cabaret, folk, dance, mime, melodrama, farce and tragedy, all rolled into a music-theatre rollercoaster of emotional peaks and troughs. And, who knew that a Steinway – one leg swathed by a shimmering green-blue drape – could serve as a vast prop repository, furnishing sparkling floppy fish, cuddly toys, rubber chickens, clowns' noses (both red and black), pearl necklaces and sundry other baubles with which Petibon animated her enactments.
There's a danger that in the more manic interpretations, the music itself may get pushed aside. But, Petibon's soprano is an impressively flexible instrument, the strengths and capabilities of which she exploits superbly. For a high, light soprano who soars easily to the stratosphere, she can venture surprisingly low with sureness and weight; flashes of colour, fire and guttural energy are countered by a slim, cool tone, and occasionally an almost blanched quality which creates pathos; she slips illusorily between 'classical' and 'natural' singing styles; vibrato is generally used sparingly, but fortes are tellingly enriched by a slow vibrato at times; her accuracy is impressive, but she challenges her own flawlessness by injecting spoken words, whispers and whoops into her delivery. These varied elements, complementary and conflicting, are both striking and unsettling, and what one makes of Petibon's deliberately daring, perhaps provocative, displays surely depends on one's own willingness to step outside the box.
The opening two songs, by Canteloube, were engaging. 'Au pré de la rose' (In the rose meadow) had a folky simplicity that felt natural and free, and Manoff's closing tierce de Picardie was a lovely gentle release – though even here Petibon couldn't resist an extrovert gesture, slapping her thigh when singing of the doves bathing in the water, "mouillé leur peau" (wet to the skin). 'Postouro sé tu m'aymo' (Shepherdess, if you love me) bustled and bubbled, the magpie's cry of awakening enlivened by a sharp stamp of Petibon's toe-cap heel. In Hahn's 'Trois jours de vendange' (Three days of vintaging), the soprano tempered the initial bravura flair with quiet intensity when ghosts intruded in the protagonist's memories, singing with impressive evenness and control. Manoff's chorale-like episode poignantly evoked the closing textual imagery of loss and grief. Donning a black top hat, Petibon gave Poulenc's 'Les Gars qui Vont à la Fête' (The lads who're off to the fair) a Dietrich-style make-over, which went down well with the audience.
Petibon sang a sequence of modern 'chansons', of which 'A la mar' (To the sea) – one of four songs collectively titled Melodías de la Melancolía by the French composer Nicolas Bacri, which set texts by the Colombian writer Alvaro Escobar-Molina – was a highlight, hauntingly expressive. During the piano's explosive-then-delicate introduction to 'La chant des lendemains' (The song of tomorrows) by the French organist-composer Thierry Escaich, Petibon held a conch to her ear, as if foretelling the future in the shell's echoes, before slipping easily into the song's syncopated jazziness and pointed accents, which conjure the energy latent in 'tomorrow'. The spoken final phrase of Ollivier Py's text, "Le temps c'est ce qui vient,/ ce n'est pas ce qui passe" (Time is what evolves, not what is past) was a moving illumination. I found Petibon's rendition of Laurent Levesque's arrangement of 'Oh Danny Boy' emotively hyperbolic and mannered.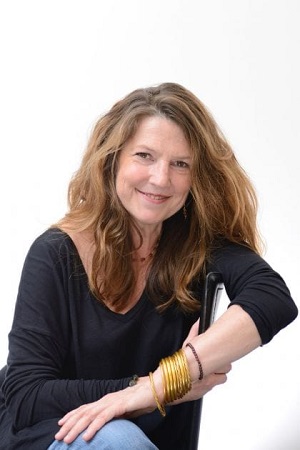 Petibon's light soprano seemed well attuned to the Spanish and Latin American songs that she presented, and the folky directness of Granados' yearning lament, 'Ay majo de mi vida!' (Ah majo of my life!), was as persuasive as the intensity of the anguish of the close, which was supplemented by vocal weeping, "Ay! Sempre mio" (Ah, ever be mine!). The melancholy of Fernando Obradors 'El Vito' (the title refers to a traditional Andalusian folksong and dance) was even more powerfully conveyed, introduced by Manoff's sparse fantasia-like reflections and tumbling arpeggios, suggestive of a physically engulfing grief which was then embodied by Petibon's gulps and cries. Turina's 'Tu Pupiala es azul' (Your eyes are blue) was bursting with drive and colour, and Petibon fairly danced her way through the song.
Bernstein's La Bonne Cuisine, which sets recipes from a French cookery book, was turned into a Morecombe and Wise sketch, with Petibon's whacky zaniness balanced by Manoff's dead-pan role. I confess that I'd rather the duo had let text and music speak for themselves. Pointed enunciation and vocal gesture can achieve much here. But, aided by a veritable arsenal of culinary props, and dressed in a starched checked apron, floppy chef's toque and outsize red spectacles, Petibon launched into an off-the-wall revue sketch of gargantuan gastronomic ineptitude, shrieking out the recipe titles and closing each routine with an almost vicious imperative, 'Bon appetit!' The crumbling 'ox's tail' that Manoff retrieved from the prop bucket was of such wretched hue that it wasn't surprising the 'Queues de boeuf' proved poisonous, leading Manoff to wield a shotgun and put pay to the chef's Blumenthal-style experimentations. As Petibon crept off, shrouded in a ghost-veil, Manoff turned Gershwin's Prelude No.2 into a sort of funeral blues, before donning her own shroud and retreating. The duo returned to give a powerful focused, and thankfully 'straight', performance of Granada's 'Lara'.
Susan Manoff was a brilliant musical partner. Her playing was free, full of rich colours and moods, balancing flamboyance with subtlety, supporting judiciously and occasionally taking the lead. However, even when she was ostensibly the 'soloist' Petibon stole the limelight, leaning into the piano and accompanying the opening of Yann Tiersen's genre-mixing Lok Gweltaz with a plaintive vocalise, then donning a black clown's nose and dancing with the aforementioned flaccid fish, and finally chipping in with her own celestial staccatos on the ivories. And, during Enrique Granados' Oriental, Petibon positioned herself in the centre of the platform, so that rather than listening and reacting personally to Manoff's beautifully controlled descending melodic phrases and decorative elaborations, the audience – unless they closed their eyes – were obliged to experience the music through Petibon's own visually emotive response. I welcomed the absence of distraction during Copland's Piano Blues No.3, which was notable for the way Manoff balanced fluidity and strength, resonance dissolving to a beautiful airiness at the close.
There's no doubting that Petibon is a natural stage animal and superb vocal actress who relishes the opportunity to indulge her expressive, theatrical instincts. She sings with an emotive abandon that will win the hearts of some listeners, who will find the soprano's performances creatively refreshing. I found it all a little too stagey, though, and felt that too often she delivered a melodramatic thwack that knocked the music itself from centre-stage. A lighter touch might at times have served the material better.
Claire Seymour
Wonsick Oh (bass), Aron Goldin (piano)
Tchaikovsky – Nyet tolko tot kto znal (None but the lonely heart) Op.6 No.6; Hak Joon Yoon –Resonance; Rachmaninov – Ne poi krasavitsa Op.4 No.4 from Six Romances; Donghoon Shin – Oh, mountain!
Patricia Petibon (soprano), Susan Manoff (piano)
Canteloube – Au près de la Rose, Postouro sé tu m'aymo; Hahn – Trois jours de vendange; Yann Tiersen – Lok Gweltaz (piano solo); Nicolas Bacri – A la mar Op.119b from Melodías de la Melancolía; Thierry Escaich – Le chant des lendemains; Tiersen – Yuzin (piano solo); Laurent Levesque – Oh Danny Boy (arr.); Poulenc – Les gars qui vont à la fête from Chansons villageoises; Granados – Oriental Op.37 from 12 danzas españolas (piano solo), Ay majo de mi vida! from La maja dolorosa; Fernando Obradors – El vito; Turina – Tu pupila es azul Op. 81; Copland – Piano Blues No.3 (piano solo); Bernstein – La Bonne Cuisine; Gershwin – Prelude No.2 (piano solo); Agustín Lara – Granada
Holywell Music Room, Oxford; Sunday 16th October 2022.
ABOVE: Patricia Petibon (c) Bernard Martinez