Although over its many years the faces of the Arditti Quartet have changed, its one constant has been Irvine Arditti himself. Now 70-years old, this birthday lunchtime recital, called Gran Cadenza, showcased this remarkable musician – perhaps the single most important interpreter of contemporary classical music over the last half-century.
The format of this ninety-minute concert was inspired – it began with a solo piece for violin and then we went on a journey through works for duo, trio, quartet and finally a song quintet for countertenor, composed for Arditti's son, Jake. It's a mark, not only of the superb quality of the music-making, but also of some of the sheer brilliance of some of the work's chosen, that this concert, played without an interval, simply flew by.
Any number of moments could stand out as being a highlight – the fabulous violin duo playing in the UK premiere of Unsuk Chin's Gran Cadenza (2018), a work of titanic virtuosity, being one. It's a piece that's simultaneously kinetic and violent, but then almost comes to a complete standstill. Sudden fragments explode as each player comes to blows; it's the equivalent of melody and disjointed sonics literally carpet-bombing their way through the work. In asymmetry to the brutal opening, the work just abruptly comes to a sudden buffer. Ashot Sarkissjan, the Arditti's other violinist, was a magnificent protagonist in this piece; simply hypnotic to watch, as you find all of these players in this quartet are.
The earliest work – by some distance – on the program was Iannis Xenakis's Ikhoor (1978), his only string trio. Another, breath-taking highlight. It's a masterpiece, and this was the finest performance of the piece I have heard outside Germany. Literally meaning 'blood of the gods' in Greek, this was a diaphanous and transparent liquid that flowed through the veins of the gods – but was mortal for humans. It was also a symbol of power, fire and vitality. Xenakis treats the music in this work as if each note is streaming through the veins of the trio (as a composition), and by extension the players – each note is an individual pulse, although Xenakis does not compose around any single one. The gestures are entirely powerful; the rawness of the work is heard only through its conflicts.
You couldn't have asked for a more trenchant opening on the strings here – bows powerfully imposed on the strings, each instrument's bridge almost feeling as if it would collapse under the weight. Glissandi are extreme in this trio – slow in the low register, but coming like a torrent of rapid glissandi in the upper scales, such as in the work's third section. The music can sometimes move into darkness – rather as if it's leveraging itself out of daylight – as it fades into masses of sound. Repetitions seem like memories. But it's part of Ikhoor's asymmetry as the work's coda-recapitulation reverses from its opening brutality to a closing stillness as the pulse dies out and finally stops altogether. The performance lasted perhaps just over ten-minutes but there was something very unusual about how it came across to its audience. It felt as if time had been suspended, as if we were locked into some vacuum where only the music mattered and that could really be for however long we wanted it to be. The individual contributions of Arditti, Lucas Fels (on cello) and Ralf Ehlers on viola were just fabulous – technically flawless, musically exceptional. Performances like this are extraordinarily rare; it's not one I shall forget.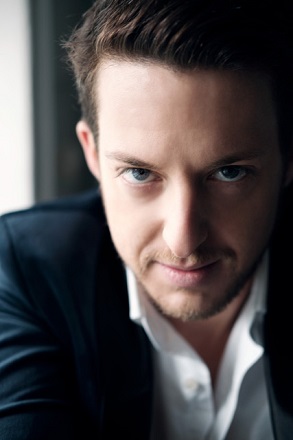 Hilda Paredes's song quintet, Canciones Lunáticas, in three movements, was composed in 2008/9 for her stepson, Jake Arditti, although the work did not receive a full three-movement premiere until 2011. These are songs based on a set of texts by her fellow Mexican, the poet Pedro Serrano. The poems are closely related in their imagery to the moon, the night and darkness but these form two distinct parts: the physical (of the landscape itself), and the metaphysical (of the human soul).
The first song (only named I) sets up the imagery for the rest of the cycle. Principally, the moon becomes the only witness to a despairing loneliness on a dark and lonely night. It is explicitly a landscape piece; it is a description that is cold and remote, of 'slaughterhouse heavens', 'squalls of gales', and landscapes that are laid to waste are 'torn into tatters'. The moon itself is like 'an unwonted Cinderella', and goes 'wandering, in rut, and adrift. At her mercy the waters and life'. The second song (II) deals with lunacy, so often a common thread in music over hundreds of years. But here, Paredes is playing with sound imagery as she uses the text to set up the idea of madness: the moonstruck must be locked up, the padlocks binding them should be heavy, and their eyes must be gouged out and tongue torn out so they do not wander off into a milky way that would give them enlightenment.
It's the sound of the quartet here which gives substance to the madness in the text – extended instrumental techniques in the strings that add to the idea of fear and a kind of psychosis in noise. But the madness is entirely within the text and it's through the voice that this has to emerge and where it did through Jake Arditti's penetrating, deeply disturbing singing.
I'm not sure how often he has sung this work, but there was an uncomfortable resonance to the portrait of lunacy which emerged. Some singers simply skim the surface of the text; with Jake Arditti he really sunk quite convincingly into the recesses of darkness here; all hope was stripped back. This was very raw singing, a chasm between the beauty of the voice and the despair of the conviction with which it was all sung. Sometimes things are simply as they are, or as it is – the performance just couldn't be done in a different way. This was one of those moments.
The drama of Arditti's singing was really quite remarkable, both within the context of the music and as art itself. The language, Spanish, proved more than capable of conveying a phonetic picture of madness, but in poems where the theme of madness and lunacy is so clear vocal gestures like whispering sounded all the more suggestive of paranoia. Individual touches, like verbal tics, lip-smacks, the sudden leap in register, glissandos that swerved and bent like the wind were magnificently projected and stood out, especially when this was a voice also capable of holding a note with effortless purity, allied with a majestic power and vocal colour that is richer than many countertenors. In the last song (III), there is a sense that the singer has begun to control his madness – 'the moon has broken free'. Arditti was as rhythmically buoyant, as free from the bondage of restraint, as he mirrored the dance of the quartet's playing. No longer a danse macabre, there was some hope as Arditti climbed out of that reservoir of moonstruck despair. Again, it felt like one of those "as it is" moments.
I had warmed marginally less to the two other works on the program – Roger Reynolds' imAge for solo violin, played beautifully but otherwise not technically imaginative enough for me. Sven-Ingo Koch's String Quartet No.3 (2020), the most recent work, and also receiving a UK premiere, suffered by following the Xenakis piece. Koch's quartet is from a different world – and actually a different century. Gustav Mahler floated in and out (the unfinished Tenth), which kind of sunk any innovation in this quartet.
This had been a really wonderful recital, however. Jake Arditti's singing of Canciones Lunáticas and the playing in the Xenakis Trio will probably be two individual performances I will not find bettered this year. Just outstanding.
Marc Bridle
Arditti Quartet: Irvine Arditti (violin), Ashot Sarkissjan (violin), Ralf Ehler (viola), Lucas Fels (cello); Jake Arditti (countertenor)
Roger Reynolds – imAge for solo violin (2015); Unsuk Chin – Gran Cadenza (2018); Iannis Xennakis – Ikhoor (1978); Sven-Ingo Koch – String Quartet No. 3 (2020); Hilda Paredes – Canciones Lunáticas (2008/9)
Wigmore Hall, London; Friday 3rd February 2023.
ABOVE: Irvine Arditti