The Boston Symphony Orchestra (BSO) has a long tradition of superb concert and semi-staged opera, most recently under conductors like Seiji Ozawa, Colin Davis and Bernhard Haitink, as well as its current Music Director, Andris Nelsons. This week the orchestra and soloists under Nelsons' direction performs excerpts from Wagner's Tannhäuser, including the complete Act III.
The highlight of the cast is baritone Christian Gerhaher. The character of Wolfram is often reduced to a stock conservative moralist who acts as a straight man for Tannhäuser, who mocks him as little more than a "wohlgeübte Sanger" ("well-practiced singer") lacking the tormented Romantic imagination of a genuine artist. Indeed, one often remembers little more from an assumption of this role than his brief and conventionally strophic "Song to an Evening Star" ("O du, mein holder Abendstern").
Gerhaher brings to the role the genius of a master Lieder-singer. His voice is, indeed, as "well practiced" as anyone singing today. Beyond that, however, his elegantly turned German diction, smooth emission, and rich musical imagination transform even banal lines of recitative into moments of profound expression. From that emerged a distinct and vivid personality: an earnest person sincerely concerned, then deeply troubled, and finally utterly appalled by Tannhäuser's paganism. Even the metallic glint of Gerhaher's relatively small voice at forte proves an asset in expressing this shift. It is hard to imagine hearing this role more compellingly sung. So much so that I was left wondering if perhaps Wolfram, not Tannhäuser, is the main character of this opera.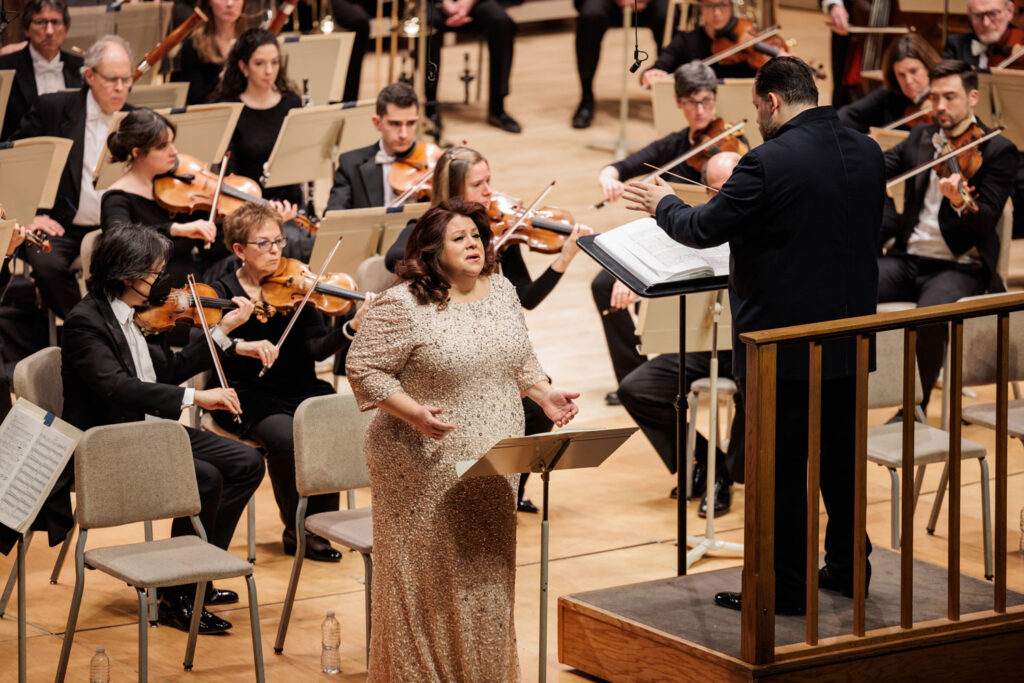 In a recent review of Lohengrin, I characterized tenor Klaus Florian Vogt's spot-on intonation and choir-boy timbre as technically marvelous but also a bit monochromatic and underpowered. As Tannhäuser, he uses these asserts with more imagination, for example, in slimming the tone down to imitate an aged pope refusing to forgive his sins, or pressing it to the edge of a scream to embody the ravings and suffering of a damned soul. And, much like Gerhaher, he enunciates with the sharp vowels and snappy consonants of the native speakers of a native speaker. After a few minutes, one simply forgets that absence of the dramatic tenor color and weight customary in this role.
American Soprano Amber Wagner effortlessly intones Elizabeth's prayer to the Virgin with richness and dramatic thrust that recalls legendary voices of the past. Her Elizabeth is youthful, direct, heartfelt, even earthy – and thus deeply compelling. We should not forget that Saint Elizabeth, an 13th century follower of St. Francis on whom Wagner modeled this character, was no cloistered recluse, but woman who inhabited the real world, marrying happily and ministering to the poor, sick and unfortunate.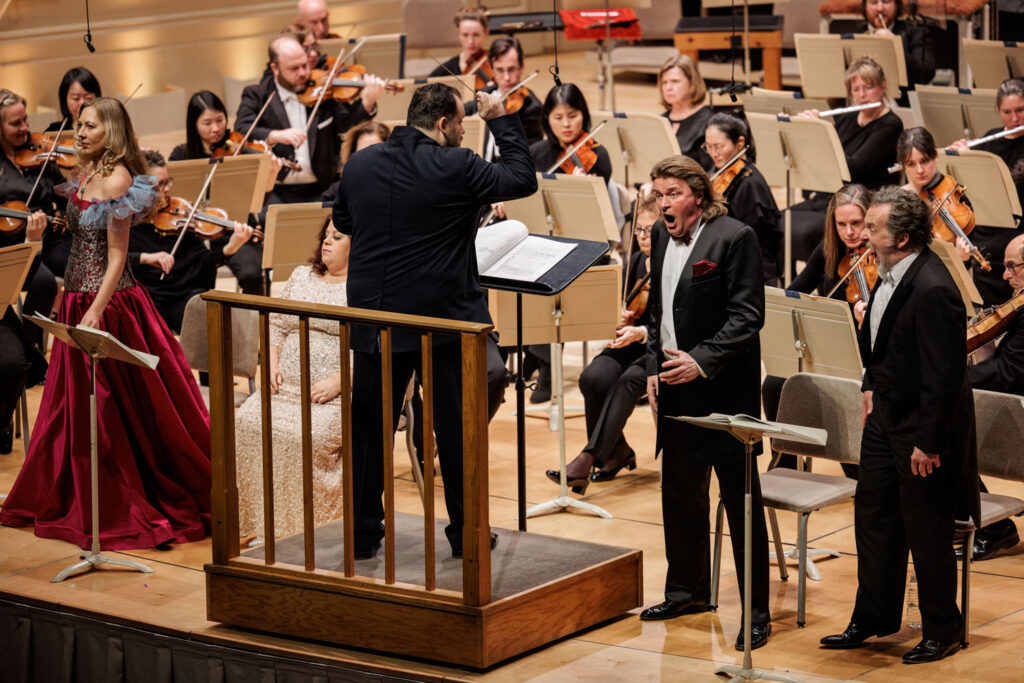 Wagner's initial instinct was to omit Venus from Act III altogether, viewing her as extraneous to its redemptive message. Yet, he later revised the score to give her two minutes of ensemble, perhaps to underscore the philosophical dichotomy between profane and sacred love. The BSO, in luxury casting mode, flew in accomplished Berlin-based mezzo Marina Prudenskaya for this cameo, which she dispatched with more steely precision than voluptuous sensuality.
The chorus of pilgrims makes three critical dramatic interventions that push the action along. The Tanglewood Festival Chorus under James Burton did so splendidly. Not a hint of bluster or bellowing, but the type of subtly restrained and precisely blended polyphony one expects from top European choirs. From the first moment, their sound captured the mood of redeemed souls returning from Rome, suspended between Heaven and Earth.
The orchestra sounds wonderful throughout Act III, playing with restraint and a smooth legato that underscores the mystical message. By contrast, the night I attended, the Overture and Bacchanale – played before the intermission – sounded unrehearsed. The opening orchestral account of the pilgrim's march, which Wagner firmly marked "nicht schleppend" ("not dragging"), proceeded with a tentative and unsteady tread, while the subsequent orgy was even more garish (and less in tune) than usual – though delicate solos by Assistant Concertmaster Elita Kang offered some memorably lovely respites.
For able to reach Boston, the BSO will repeat this program Saturday night. And for those who prefer Salzburg, Nelsons will lead his "other" orchestra, the Leipzig Gewandhaus, in a production of the complete opera at the Easter Festival in April. It features a once-in-a-generation cast including Gerhaher, tenor Jonas Kaufmann, mezzo Elīna Garanča, soprano Marlis Petersen, and bass Georg Zeppenfeld.
Andrew Moravcsik
---
Richard Wagner: Overture and Venusberg Music from Tannhäuser; Tannhäuser Act III
Cast and production staff:
Amber Wagner, soprano (Elisabeth). Klaus Florian Vogt, tenor (Tannhäuser). Christian Gerhaher, baritone (Wolfram). Marina Prudenskaya, soprano (Venus). Boston Symphony Orchestra. Tanglewood Festival Chorus, James Burton, conductor.
All photos by Aram Boghosian courtesy of Boston Symphony Orchestra.