In 1822, the 24-year-old Gaetano Donizetti had his first major success when his opera Zoraida di Granata was premiered at the Teatro Argentina in Rome. The characteristically duplicitous efforts of Giovanni Pacini to sabotage the opening night were thwarted by supporters of Donizetti's teacher and mentor, Simone Mayr, who formed a Donizetti faction. The painter Giovanni Moriggia would write to Mayr the following day, 'at every step the theatre echoes with general cries of "Viva!"'.
Mayr had previously helped his protégé gain commissions in Venice and Mantua, but Zoraida marked Donizetti as a force to be reckoned with in the operatic world: 'A new and most joyful hope arises for the Italian musical theatre,' declared Rome's weekly Notizie del Giorno on 31st January 1822. 'The young Maestro Gaetano Donizetti … has launched himself strongly in his truly serious opera, Zoraida. Unanimous, sincere, universal was the applause he justly collected from the capacity audience.'
The success of Zoraida won Donizetti an invitation from the leading impresario of the day, Domenico Barbaja, to write for Naples, and in February 1822 he settled in the city that would be his base for the next sixteen years, and where he would, in 1828, gain the position of director of the royal theatres of Naples. These were Donizetti's 'apprenticeship' years and yielded significant works such as L'esule di Roma (1828) and Il diluvio universale (1830). International acclaim came with the staging of Anna Bolena at the Teatro Carcano in Milan on 26th December 1830 and the following years saw an outpouring of works, including those upon which Donizetti's reputation rests today – among them, L'elisir d'amore (1832), Lucrezia Borgia (1833), Lucia di Lammermoor (1835), La fille du regiment (1840) and Don Pasquale (1843).
Despite its initial acclaim, and its significance in launching Donizetti's career, Zoraida has been a rare visitor to opera houses, though Opera Rara released a ground-breaking recording in 1998, giving listeners an opportunity to get to know this important early work. Now, as part of its Women & War-themed 72nd Festival, Wexford Festival Opera have rescued Zoraida di Granata from the archives and it will be staged in the O'Reilly Theatre at the National Opera House, directed by Bruno Ravella, conducted by Diego Ceretta, with Claudia Boyle (Zoraida), Konu Kim (Almuzir) and Matteo Mezzaro (Abenamet) in the principal roles.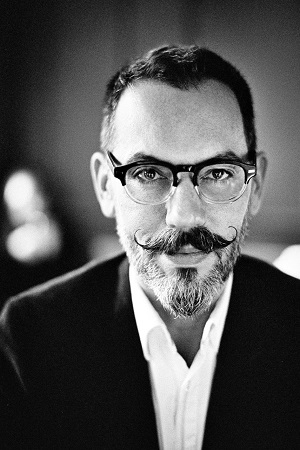 Bruno Ravella is perhaps best known for his productions of operas dating from a little later in the nineteenth century, including, at Garsington Opera, an acclaimed staging of Richard Strauss's Ariadne auf Naxos this summer, following Der Rosenkavalier (2021), Falstaff (2018) and Intermezzo (2015). When we meet to discuss this exciting new production of Zoraide at Wexford – a co-production with the Donizetti Opera Festival, Bergamo – I ask Bruno if this is the first Donizetti opera that he has directed?
"Actually, the first opera I directed was by Donizetti – L'elisir d'amore, for Hampstead Garden Opera. At that time, they performed at the Gatehouse Theatre in Highgate, and so it was in a reduced format. It's true that my recent work has been in bigger houses, staging operas by Verdi, Strauss and Puccini, as well as French repertoire by Massenet and Offenbach, but I've also worked with smaller companies, directing operas by Handel, for example. And, the latter helps a lot, particularly in appreciating how the music motivates the action; though, of course, Donizetti doesn't employ Handel's A-B-A da capo aria form – and so the changes are faster."
Scholars have suggested that, while Zoraida bears the mark of Mayr's influence on Donizetti's compositional style, there are signs of Donizetti's growing awareness of the innovations being introduced by Rossini. "Well, the story certainly moves along. And, the recitative is genuinely dramatic and involving; I think it will be interesting in the theatre, and will create empathy for the characters. In fact, the librettist has made life a little easier for a director! Some of Rossini's libretti seem to me to be more static."
The librettist was Donizetti's fellow Bergamasque, Bartolomeo Merelli, with whom he had worked on Enrico di Borgogna. The plot was drawn from a novel by Jean-Pierre-Claris de Florian (1755-94), Gonzalve de Cordone, ou Grenade reconquise, which had been published in Paris in 1793 and already set as an opera, Banamex e Zoraide, by Giuseppe Nicolini at La Scala in 1805.
Zoraida adheres fairly faithfully to Florian's narrative. The action takes place in the 1480s, during a Spanish attack on the Moorish capital of Grenada. The murderous King Almuzir is in love with Zoraida, the daughter of a man close to the former King Mulei. Almuzir has killed both her father and the King, usurping the throne. Zoraida loves Abenamet, the victorious General of the Moors, but to save Abenamet from the death sentence which Almuzir has passed on him, she agrees to marry the King. Machinations ensue, with Zoraida having to endure false accusations, but eventually Abenamet outwits Almuzir by disguising himself as an unknown knight and forcing a remorseful confession from the King. Zoraida and Abenamet are reunited.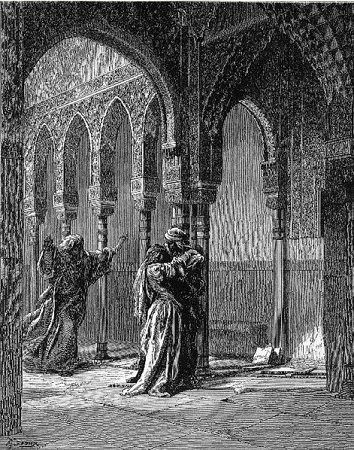 Bruno describes the libretto as "Tosca meets Fidelio". "There's the triangle of relationships that you have in Toscabut also the political dimension of Fidelio, with people imprisoned and suffering for their beliefs. It's an exciting story, with a range of interesting things happening and it's easy to follow. The challenge, of course, is to find a way to stage the narrative."
Wexford will be presenting the 'tenor version' of Zoraida, perhaps the first time that this version has ever been staged. The opera actually exists in three different forms. During preparations for the 1822 premiere, the young tenor, Amerigo Sbigoli, who was engaged to sing the role of Abenamet, died after trying to out-sing his rival tenor Donzelli during a performance of Pacini's Cesare in Egitto, and bursting a blood-vessel in his throat. There was no understudy, so his role had to be rapidly adapted for the little-known contralto Adelaide Mazzanti and it was severely truncated. When the opera was restaged at the Argentina in January 1824, Donizetti revised his score, expanding the role of Abenamet once more, in order to show off the prowess of the star contralto, Rosamunda Pisaroni-Carrara.
The opera's setting, a Moorish kingdom in Spain, was presumably chosen to avoid the censors' suspicion that the libretto might be alluding to dynastic squabbles nearing to home. I ask Bruno if he plans to update the opera or retain the historic period location. "Well, there's no reference to Islam in the libretto, or in the music for that matter. It's not part of the narrative. The values expressed are human values, honesty, loyalty, courage, integrity. It can be hard to avoid an Orientalist approach – often the result can be quite 'cartoony'." Bruno is understandably reluctant to give too much away, but he explains that the setting will be updated. "The production will set the action in the late 20th-century, at a time of civil war, in a European city under siege. And, there will be some Moresque architecture. It's important to retain the strength of the storytelling and the conflicts, to communicate to the audience just what's at stake. The emotions are tremendously intense. At the end, when Zoraida is about to be burnt at the stake, she remains strong and true to her beliefs and values; she is never swayed."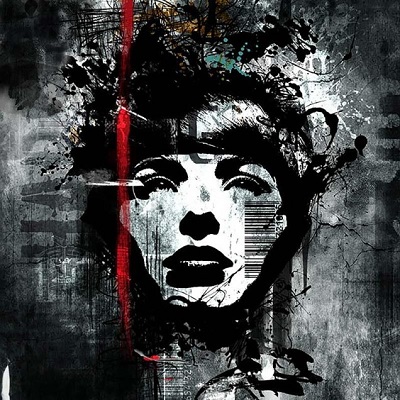 What does Bruno feel are the musical 'highlights' of Zoraida? "The trio in Act 1, which develops into a quartet, is a very strong moment – it's the first time when all the lead characters are on stage together. And, there are two wonderfully introspective arias in Act 2, one for Abenamet when he is imprisoned in a dungeon, and the other, a romanza, for Zoraida when she is in the garden. I also love Zoraida's final rondo. But, the opera is full of exciting ensembles which grow in intensity as the stakes become higher and higher."
This is Bruno's directorial debut at Wexford, but he's no stranger to the O'Reilly Theatre having attended all three productions during the 2022 Festival. "I like to experience what it is like to be part of the audience and also to take a look at the stage. The wood interior of the theatre makes it almost a 'small Glyndebourne', and the acoustic is very warm and honest. I realised too that there's a large forestage, which I hadn't known, and which I've thought a lot about, especially in terms of how it can be used to connect with the audience. But, it's also an intimate house, allowing details to be communicated."
"The fact that there are three productions does shape one's thinking a little, because the set for each show has to be able to be rotated in a short amount of time. It's a real challenge for set designers [sets and costumes for Zoraida will be designed by Gary McCann] who have to create a set which looks amazing but which can easily be moved. This year one of the productions has quite a sparse set so this frees up space in the fly-tower for us – it's quite a jigsaw backstage!"
Bruno may be 'new' to Wexford, but he has worked with McCann and some of the cast before –Claudia Boyle who takes the title role and Rachel Croach who sings the part of Ines – when he directed Der Rosenkavalier in Dublin earlier this year. I ask Bruno what he hopes that audiences will take away from a performance of Zoraida. He pauses to for a moment: "The futility of war. The opera ends on a positive note, but so much has been lost. I hope that audiences will reflect on all that is lost in war, with nothing gained."
Zoraida di Granata will be performed at Wexford Festival Opera on 24, 27 and 31 October and 3 November.
Claire Seymour
ABOVE: Bruno Ravella (photo credit: Julian Guidera)