The theme of this year's Oxford International Song Festival (previously known as Oxford Lieder) is Art:Song – Images/Words/Music. The performances, exhibitions and events will bring the visual arts, poetry and music together in a wide variety of ways. In the words of artistic director Sholto Kynoch, visitors to this year's Festival will find 'colour, fashion, musical manuscripts that are themselves artworks, artist-poets, artist-composers, programmes inspired by artworks, and opportunities to create musically inspired art'.
The Festival may have a new name, but all the old and much-loved ingredients are still in place. The 70 events, spread across two weeks in October, will feature more than 200 artists from across the world, showcasing classical song and developing emerging talent. As the countdown to his bicentenary in 2028 begins, Franz Schubert will be the focus of the central weekend, during which pianist-scholar Graham Johnson will lead an in-depth look at Schubert's life in 1823, a choreographed version of Winterreise will be performed, and the Schubert-based folk-rock band The Erlkings will make a welcome return to Oxford.
OISF continues to support the development of the song repertoire.  This year there will be five new works, including The Phoenix, a song cycle by the Iranian composer Mahdis Golzar Kashani which, inspired by Beethoven's An die ferne Geliebte, sets poems by Hafez, Rumi and Saadi, and brings together European and Iranian classical styles, as well as improvisations on traditional Persian instruments.  Soprano Mary Bevan will perform a new work by Roxanna Panufnik co-commissioned with the Presteigne Festival, with words by Jessica Duchen, and a new cycle of settings of texts from John Donne's Holy Sonnets by the British-American composer Geoffrey Gordon will be premiered by baritone Jacques Imbrailo.
One of the most exciting events is the performance on Thursday 26 October, in the Holywell Music Room, of a major new song cycle, The Glass Eye, by the Festival's Associate Composer, Alex Ho, with a text by writer, director and dramaturg Elayce Ismail.  It will be performed by Hugh Cutting – the first countertenor to win the Kathleen Ferrier Award and to become a BBC New Generation Artist (2022-24) – and pianist Dylan Perez, a former Oxford Song Young Artist.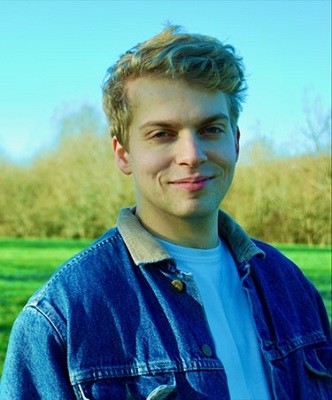 Meeting with both Hugh and Alex to discuss The Glass Eye, I begin by asking Hugh about his preparations for the performance. "I'm still learning it!" he laughs. "It was only finished about two weeks ago, and I'm finding it pretty challenging – but this is good, and I like learning new works. I met with Dylan [Perez] and as we worked through the score, we felt confident that we can make the cycle what it will be – that we have a clear sense and appreciation of its processes, its overarching structure, its effects. When singing new music, one doesn't want it merely to be a disparate collection of sounds that the audience can't connect with; as a performer, you want to 'own' the piece – its technical demands become the vehicles for its interpretation, you have to use them and not treat them as difficulties. Dylan performs a lot of contemporary music and we've worked together to find a way to transliterate the score, to lift it to the stage, as it were."
Hugh points out that the text by Elayce Ismail has been directly conceived for musical setting. Most of Elayce's work has been as a director and dramaturg, and he feels that this has influenced both the way the poems are constructed and how Alex has set them to music. Is the text more of a 'libretto' than a series of poems, I wonder? "The words certainly have a dramatic quality which is inherently linked to the music. The lexicon has been very precisely chosen, and there is a sort of 'plot' or 'progression' focused on ecology and the environment, although it's not presented in a linear fashion. It's a sort of warning tale, not just about climate change but about how humans' greed too."
The cycle presents an imagined future where, following apocalyptic climate collapse, humans have retreated underground. The title refers to these subterranean inhabitants' sole window on the planet which they polluted: a glassy pool of water through which they can see, but not feel, the air above. "The first song starts in the future," says Hugh, "in a situation where there is no life on the surface of the earth. There are two timelines. The first charts life underground – people are actually living 'in' the earth, amid the worms! There's no air to breathe. It's quite sci fi and stylised. The second timeline follows the journey we took as a race to get to this imagined future point where humans exist underground. The ending is quite ambiguous. Essentially, the earth starts to 'correct' itself and to thrive: there are no humans, and none of the pollution that they wreaked and which caused the earth's demise. The cycle jumps between the two strands: the present timeline of this new way of living is intermingled with memories of life before the collapse of civilisation."
At 45 minutes, the cycle is, I suggest to composer Alex Ho, longer than many of his works. "My recent work has involved voice and storytelling in some form, whether through opera, song, or instrumental works asking players to use their voices, so this feels like a natural extension of this trajectory," he replies. "With ten songs, it's quite a large work for the listener to take in in terms of length and narrative, so I grade it down into three sections divided by two piano interludes."
It's Alex's second collaboration with Elayce. During the pandemic, they worked together on AMAZON, a digital work co-commissioned by Music Theatre Wales and London Sinfonietta in partnership with HOME Manchester, which brings together found sounds, text and animations in a poetic reflection on the world in which we live. The piece mirrors their experiences of lockdown: "We were trying to be rigorous and to be creative with what we had around us." What started as a meditation on the suspension of time and collapse of space became a search for connection to the world beyond their screens and outside their windows. "The Glass Eye expands the environmental theme; the song cycle is a sort of continuation, but it presents the theme in a different context with different consequences."
Elayce's experience as a director and working in the theatre was also a factor in Alex's wish to collaborate again. "I knew the work was going to have a long duration, and I also have an interest in music theatre. Elayce brings an imaginative directorial eye to the crafting of a narrative. Her writing is very direct and fresh, with characterful imagery. There are many beautiful texts that one might set but sometimes they are too long; with a newly written text you can have a conversation with the writer and work to achieve the most 'refined' version, balancing expression and efficiency whilst also leaving space for music to bring the story to life. And, it's exciting collaborating in this way: I love cooperating and the rehearsal process. There's a video online of Hugh singing Alto Giove and I watched it about three hundred times to have his voice in my head as I was working. It's an amazing, clear voice and he has quite a strong bass register so I wanted to harness this in particular."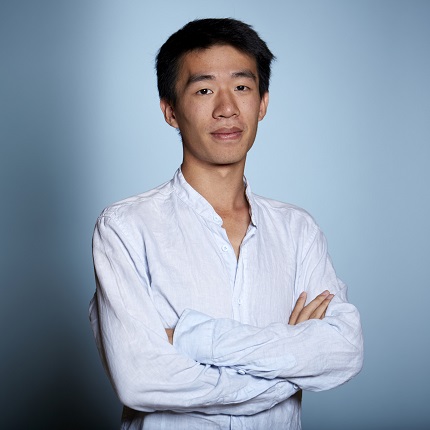 Hugh explains that the full recital programme provides a framework for The Glass Eye. "In the first half we've programmed songs which are about nature – 'purely' about nature, in that they are, in essence, are not about humans. Stanford's 'A Soft Day' [from A Sheaf of Songs from Leinster] captures the tactility of a misty day, the scent and touch of the wind, the soaking grass, the glistening spiders' webs. John Ireland's 'Sea Fever' conjures the visceral sense of being in or near to the sea, and the way man is drawn to the ocean because of its eternal nature. I can't sing Vaughan Williams's 'The splendour falls' without hearing the Britten setting in my head! But, in this quite different setting we zoom out and in between the overarching mythic story of castles, mountains and distant lands, and the final verse which is much more personal and about the parallel between human love and nature. It's about the reciprocal relationship between man and the earth. And, then, Errolyn Wallen's 'About Here' – which James Newby and Joseph Middleton have recently recorded beautifully on their brilliant new disc, Fallen to Dust – is just incredible: the singer looks at the moon and asks for nothing more."
Hugh suggests that such songs are about admiring nature but, he insists, they are "not about us!" Nature is not presented as an analogy or metaphor for human experience. "We can be involved in or absorbed by nature, and that itself is a beautiful opportunity and indulgence, but we should protect it for its own sake, for its inherent value aside from how we see ourselves in it. I don't want The Glass Eye to seem overly (or falsely) earnest, and I don't think it needs to be that to be effective – we just need to communicate Elayce and Alex's story, as with any music. But I guess there is a certain amount of 'activism' as ultimately it presents an honest appeal about how and why we should protect nature. It's about the difference between living on the earth and living with the earth."
Reflecting on reading Yual Noah Harari's book, Sapiens: A Brief History of Humankind, a few years ago, Hugh remembers being struck by how significant the changes brought about by the agricultural revolution at the start of the nineteenth century really were. "I'm not an environmental activist! Though I'm lucky to live in the countryside, and I try to be more conscious of climate change. This recital can be a sort of soft launch for a kind of environmentalism that encourages people to protect nature but also turn off their mobile 'phones and simply look at the sky. As musicians we are often on the road, and I'm definitely bad when it comes to not really taking in the world around me when I'm working and concentrating."
Alex echoes Hugh's words about the song cycle. "The text conveys the idea that the 'solution', the right thing to do, is to leave nature to itself: it's not about problem-solving or agency, or about putting out fires, it's about giving nature the power to reclaim itself – the flip side to doing less. It reminds me of a trip I made recently to New Zealand, stopping off in Hong Kong to see my family. In the latter everything is man-made; there's huge infrastructure everywhere. I travelled a little in New Zealand and it seemed there were places where humans had built settlements only where the land allowed, as much of the landscape is mountainous. But, there were places where nature was running its course, and where humans had to adapt to what nature permitted them to do."
"In The Glass Eye," Alex continues, "humans have literally been forced into the ground, as a result of their own actions. It's all about survival, and how their bodies have to adapt. The ending is chilling, as humans begin to turn into coal. It's a cathartic moment: in Western culture there is a certain arrogance in the way we treat land and nature, but we are approaching a cliff of our own making."
The Glass Eye marks the culmination of Alex's two-year tenure as Associate Composer at the Oxford International Song Festival. "It's been joyous to develop this relationship and feel the trust they have in me." He explains that for a freelance composer, work is often very project-based with breaks in between. "The Festival has enabled me to write longer compositions and to have time to reflect on my own creative process. There's a refreshing openness, a feeling of freedom to develop my ideas, to express them in the way that I want to, and to choose collaborators. The conversation is always about what you want to do, with whom and how the Festival can support that."
One such venture is a performance at the Festival by Tangram, a collective of composers and performers of Chinese heritage which Alex Ho co-founded with yangqin player/singer/songwriter Mantawoman in 2019, and which aims to consider and create news ways in which western and eastern cultures relate to and cooperate with each other.  On Friday 27 October, Tangram will perform Three Pebbles in The Levine Building, Trinity College, a programme created by Alex, Mantawoman and Laila Smith, which is an exploration of Asiatic and Asian-diasporic experiences through the medium of the voice transcending Western conventions.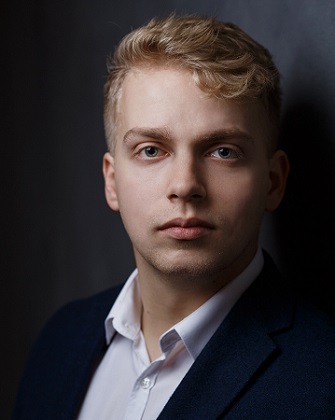 One thing becomes very clear during my conversations with Hugh and Alex: it is the music itself that is paramount. Hugh tells me that he recently wrote a testimonial of the countertenor James Bowman and was struck by not just what an incredible presence he seems to have been – "he met everyone!" – but also by how much he loved making music with other people. "He loved the physical sensation, being in the world of sound. We also include in our programme John Denver's song 'Rhymes and Reasons'. Lately I've been listening a lot to the live recording of his 1981 London performance of this programme; it's just him and his guitar, and it feels so organic and honest. He introduces the songs, and chats – 'I wrote this song in the shower!', I recently rediscovered the live recording of his 1981 performance of this programme, with just him singing and a guitarist, no band, and it feels so organic. He introduces the songs, and chats – 'I wrote this song in the bath!', that kind of thing – and he seems a sort of 'muse' figure, Mr Colorado Country."
Hugh talks about the challenges of singing a solo recital. "I think recital work is the hardest – it's very draining, and the audience can see right through you, whether you're giving an honest performance or just serving yourself. I've worked a lot on pacing my programmes – this is something of which Iestyn [Davies] has always stressed the importance. And (without making excuses!) I do think that this is particularly important for countertenors; you're already working with a particularly delicate vocal mechanism (the falsetto), so you shouldn't make it unnecessarily hard for yourself. At least, this should be the case for any young singer when your initial public appearances can be so definitively judged, I suppose. But the main thing in recital has to be the storytelling, and so a recital becomes a question of constantly checking yourself: am I telling the story? Am I serving the music and text, or am I just serving myself and showing off? In short, it's not about 'you'. You are the vehicle, and there's a lot of joy to be had in being that vessel."
"What with social media and the whole PR apparatus, it's easy to fall into the trap of thinking that it's all about 'you' and losing the music itself. And, I think for falsettists this is a particular danger. Singers like Iestyn and Tim [Mead] and Bejun Mehta (and many others!) have brought the countertenor voice to the fore, and the voice is growing in popularity. But there is a danger of playing on – and relying on – the novelty of the sound to carry your performing. I'm sure that I'm guilty of this at times, so I try to be conscious of it. I don't want it to be about anything more than communicating human nature in a genuine, non-affected way. Countertenors should be judged not just for their voices, but for everything else that makes a performance striking; heaven knows that countertenors get away with a lot of things that a soprano, for example, would be crucified for!"
"Of course, tastes differ from place to place. I'm sure there will always be those who love countertenors for the fact that they're watching a man singing high, and that is totally valid, and I get that! But I also hope that this on its own is not the crux of how we evaluate these singers. Countertenors should be judged as any other singer and artist, and that necessarily means not letting us get away with things which detract from the art, and I think that's where we need to be careful. I think shock value can only go so far, and I don't think we should try to be shocking just for the sake of it unless it's showing something deeper. I've been really lucky in my early career, and I don't want to be complacent. The countertenor voice is just how I sing!"
The 2023 Oxford International Song Festival runs from 13-28 October.
Claire Seymour
ABOVE: Alex Ho (photo credit: Ben Tomlin)