A seamless sequence of beautiful arias and duets by Handel, balancing the secular and the sacred, the tranquil and the tempestuous, the sumptuous and the sophisticated – all brilliantly performed by two singers at the top of their game and accompanied with verve and flair. Who would argue that this was not indeed 'Eternal Heaven', as the title of Jupiter Ensemble's newly released disc with French-Italian mezzo-soprano Lea Desandre and countertenor Iestyn Davies declares?
Lutenist Thomas Dunford brought his young period-instrument ensemble to Wigmore Hall last week, a stopover on an album-launching tour, and delighted a capacity audience with a programme that confirmed the range of Handel's ingenuity and expressive impact. Quite simply, this was gorgeous singing and playing, from first to last.
The calm assurance and understated elegance of the silkily intertwining vocal lines in 'Eternal source of light divine' (from the Ode for the Birthday of Queen Anne) made for a hypnotically soothing concert-opener, Desandre's silvery tone complemented by Davies' soft warmth. But, alongside such beguiling serenity the programme offered fireworks and ferocity, and both singers demonstrated persuasive flexibility, slipping effortlessly into varied theatrical garbs and situations, their voices shifting shape accordingly, their responses to the texts ever probing and characterful.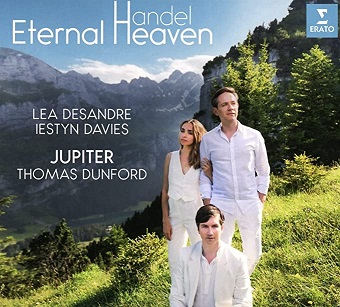 It might be tempting to described Desandre – a recent graduate of Christie's Jardin des Voix, who made her first appearance on an opera stage just five years ago – as a rising star, but her star seems to have already reached a zenith. This year she was named Female Singer of the Year in the Opus Klassik awards for her first album, Amazone, which she recorded with Dunford and Jupiter, and on which she embodies a varied cast of Amazonians in little-known baroque arias both lyrical and dramatic. Desandre exhibited equal expressive range at Wigmore Hall, along with impressive composure and presence.
'With darkness deep' (Theodora) was notable for its affecting melancholy but Desandre complemented the beauty of the melodic line with a light but telling inner rhythmic energy, drawn from the strings' up-beat motifs, the violins' figurations adding further life and colour. Freshness of tone and exemplary intonation also characterised 'As with rosy steps the Morn' from the same oratorio. The prevailing rise of the melodic lines convincingly expressed Irene's hope and steadfastness, as she tries to instil courage in her fellow Christians in the face of religious persecution, Desandre's decorative phrase endings and melismatic motifs adding brightness. In the short B section, which lies fairly low, the mezzo-soprano broadened her tone to convey urgency and fervour, and the genuine sense of triumph translated into calm conviction with the da capo reprise. This was astonishingly assured singing and 'theatre', so much so that Iestyn Davies couldn't restrain a smile of pleasure, a gentle touch on Desandre's shoulder offering his praise at the end of the aria.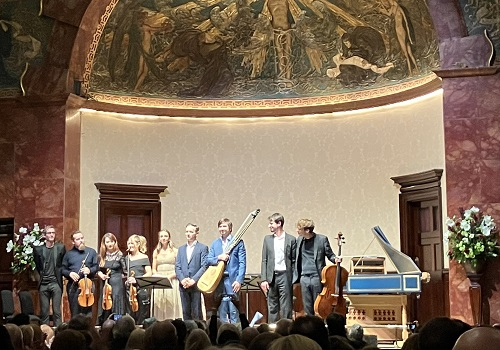 'Will the sun forget to streak' (Solomon) must be one of Handel's most sublime airs, and Desandre did it full justice, persuasively communicating the Queen of Sheba's admiration for Solomon's wisdom and splendour. The expansive tempo allowed her to make the most of the expressive nuances, which the strings matched sensitively, the restrained final cadence confirming the Queen's sincerity. And, she had no trouble with the coloratura explosions in 'Prophetic raptures swell my breast (Joseph and his Brethren), the runs spilling effortlessly and evenly throughout the nine-minute aria. Desandre's not afraid to dip into ugliness, too, when the drama demands, and in 'Fly from the threat'ning vengeance, fly!', a secular air from the Occasional Oratorio, the quicksilver acrobatics were deepened by the odd snarl or two, to thrilling theatrical effect.
'Guardian angels, oh, protect me', sung by the allegorical figure of Beauty in The Triumph of Time and Truth, was a highlight – calm and delicate but with lovely colouring, Desandre's upper register assuming a soprano-like sweetness and purity in the A section, while the B section was injected with more passionate yearning. She went easily up to the stratosphere and back in 'No, no! I'll take no less' (Semele), too, in which the florid runs and leaps were flawless, the agitation athletically conveyed by both singer and strings. The Jupiter musicians were alert, receptive accompanists throughout, the string sound by turns vibrant, sweet, rhapsodic. This was real chamber music, eye-contact across the ensemble never waning and the musicians physically leaning in and out in response to the music as it unfolded.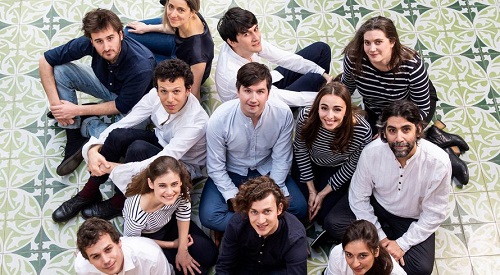 I've run out of adjectives and superlatives to describe Iestyn Davies's performances, so I'll just say that this was once again singing which communicated at the highest level, every phrase meaningful and masterly. The way the line bloomed and receded with such naturalness in 'Yet can I hear that dulcet lay' (The Choice of Hercules) was wonderful, and here the warmth of the string sound seemed to 'lift' the voice in sympathetic partnership. 'Despair no more shall wound me', Athamas' show-stopping aria in Semele, was excitingly vigorous (more super string playing here, too), Davies singing entirely off-score and never letting the tension slacken.
The countertenor always makes it look and sound so easy, even as one knows it is anything but. 'O Lord, whose mercies numberless' (Saul) had a teasingly effortless fluency, the phrasing refined, never fussy, beautifully calm. The sheer technical brilliance with which the vocal fireworks were despatched in Juno's parody aria from Semele, 'Hence, Iris, hence away', was stunning, the da capo reprise bristling with Juno's irrational obsessions. From the same opera, 'But hark! the heav'nly sphere turns round' was a beautifully serene account of the workings of the celestial bodies, Ino's observation perfectly describing the aria itself, "And silence now is drown'd/ In ecstasy of sound".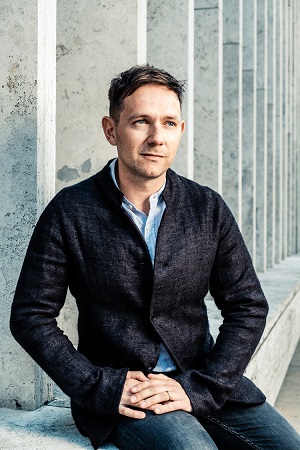 The singers enjoyed the dramas of their duets. 'Joys of freedom, joys of pow'r' (Hercules) was ebullient, the coloratura as light as air, the rapturous cadenza a circling chain of sweet, sensuous thirds. In the final duet for Joachim and Susanna in the oratorio named after the latter, 'To my chaste Susanna's praise', the parallel semi-quaver runs were stunningly pinpoint-precise, while Didymus's and Theodora's duet 'Thither let our Hearts aspire' was more sober and made for an intensely focused close to the first half of the programme. There was some erotic sparks flickering through the accusatory bitterness of Ino and Athamus in 'You've undone me' (Semele) but in 'Who calls my parting soul from death?' from Esther the voices of the eponymous Jewish orphan and King Ahasuerus intertwined ravishingly, Davies's plea, "Awake, my soul, my life, my breath!", exquisitely phrased and tapered. The lyrical sequences of 'To Thee, Thou glorious Son of worth' (Theodora) brought the programme to an eminently eloquent close.
We had two encores. After a soothing reprise of 'Eternal source of light', the performers let their hair down in 'That's so you' by Thomas Dunford and Jupiter's double bassist, Douglas Balliett. The best way I can think of to sum up this concert is to borrow from Handel's Theodora – it really was streams of pleasure, ever flowing.
Claire Seymour
Ensemble Jupiter, Thomas Dunford (lute, artistic director), Lea Desandre (mezzo-soprano), Iestyn Davies (countertenor)
Eternal Heaven: Handel – 'Eternal Source of Light Divine' (Ode for the Birthday of Queen Anne), 'With Darkness Deep' (Theodora), 'Yet, Can I Hear that Dulcet Lay' (The Choice of Hercules), 'Joys of Freedom' (Hercules), 'As With Rosy Steps the Morn' (Theodora), 'Despair No More Shall Wound Me' (Semele), 'Will the Sun Forget to Streak' (Solomon), 'To My Chaste Susanna's Praise» (Susanna), 'O Lord, Whose Mercies Numberless' (Saul), 'Prophetic Raptures Swell' (Joseph and his Brethren), 'Thither Let Our Hearts Aspire!' (Theodora), Saraband (Suite für Cembalo HWV 437), 'Prepare Then, Ye Immortal Choir' (Semele), 'Hence, Iris, Hence Away' (Semele), 'Guardian Angels' (The Triumph of Time and Truth), 'Fly from the Threat'ning Vengeance, Fly' (Occasional Oratorio), 'You've Undone Me' (Semele), 'Who Calls My Parting Soul From Death?' (Esther), 'No, no! I'll take no less' (Semele), 'But Hark! The Heavenly Sphere Turns Round' (Semele), 'To Thee whose Virtues suit thy Birth' (Theodora)
Wigmore Hall, London; Thursday 8th December 2022.
ABOVE: Lea Desandre © Stefan Brion